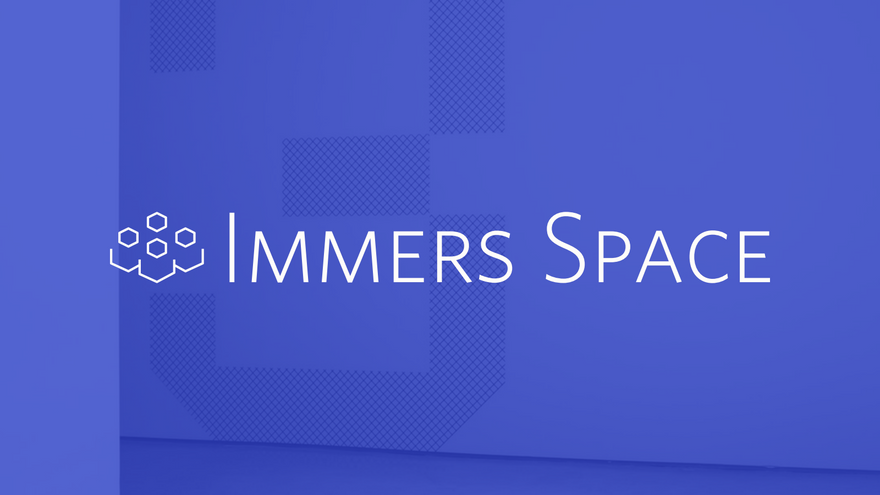 What is Immers Space?
The decent(ralized) metaverse.
The metaverse is here: an immersive Web full of social virtual and augmented reality experiences. However, mega-corporations want to lock it down and wall it up to make another addictive, toxic ad-selling platform. We're taking it in a different direction because we dream of a democratized new era of the Web where creators own their content, users own their data, and no single entity exhibits undue influence on the community as a whole.
Immers Space seeks to free the Immersive Web from the pitfalls of the social media era by using a decentralized model based on open Web standards such that it cannot be controlled by a tech giant oligopoly, bringing people together across platforms in live shared experiences, and providing content creators an alternative monetization model that respects user privacy.
Project Update
The Immers Space GftW project is progressing as planned. We've had amazing opportunities to demo and present at the 2020 remote Chaos Communications Congress, a Hubs Creators Meetup, the (Superhighway) New Years Eve Immersive Web gallery tour, and the Light Lodges YouTube channel. With the foundational work completed, the second half of the project will be spent perfecting the chess game user experience and adding new monetized and social features.
Progress on objectives
| Milestone | Scheduled completion | Status |
| --- | --- | --- |
| PR and branding | Month 1 (Oct-Nov) | Marketing website with branding to differentiate the project as a whole from individual experiences |
| Pre-alpha release | Month 1 (Oct-Nov) | We had our first public demo of the non-interactive spaces on December 16th with the Hubs Creators Meetup |
| Alpha release | Month 2 (Nov-Dec) | We released the alpha, playable chess game on December 31st as a part of the NYE (superhighway) event |
| begin social media marketing | Month 2 (Nov-Dec) | Details in communications & marketing section |
| Activitypub-express open source library v1.0 release | Month 3 (Dec-Jan) | Released on January 11th |
Key activities
What's going well
activitypub-express
activitypub-express, our open-source library for adding interoperable social networking to your app, reached it's 1.0.0 release with full implementation of W3C specification requirements
immers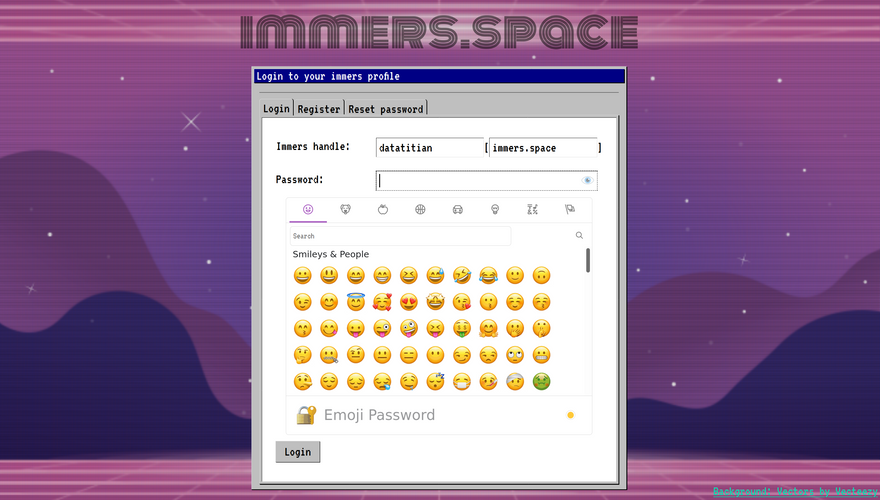 immers, our open-source decentralized social networking server specifically for Immersive Web experiences, has been upgraded with Web Monetization support and a streamlined login system for users in virtual reality headsets, including our new invention Emoji Passwords
Virtual Reign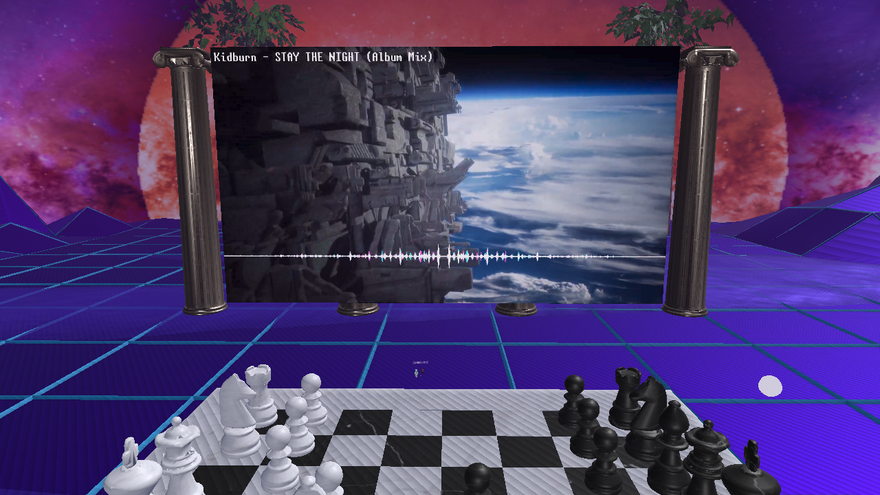 Virtual Reign, our cross-platform online immersive chess game, is in a playable alpha stage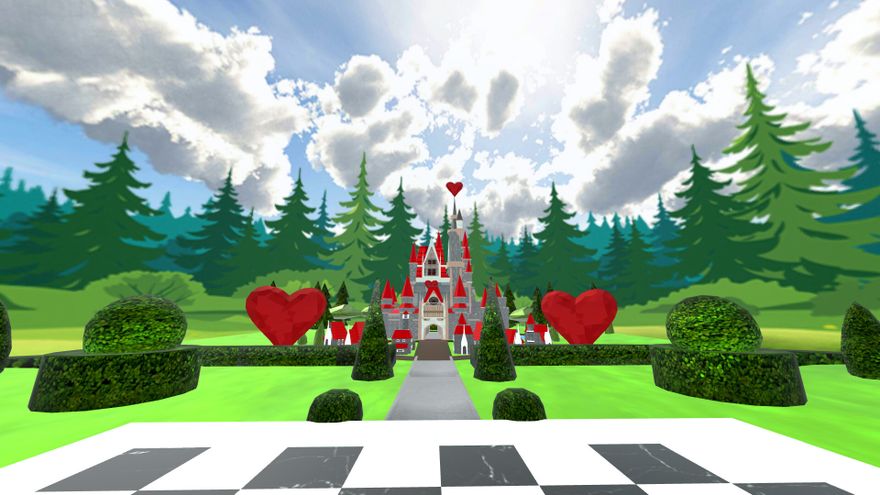 Premium, unlockable spaces, avatars, and battle-animated chess pieces for monetized Virtual Reign players are in development
Web Monetization for the Immersive Web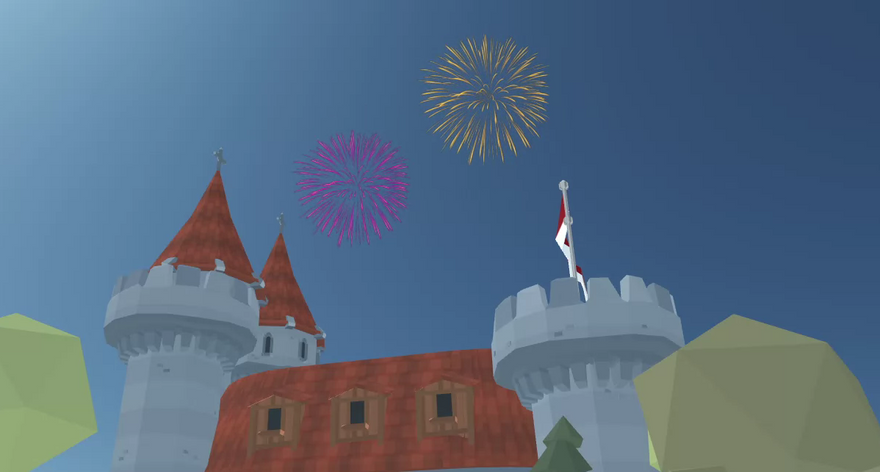 We've been experimenting with monetized premium features for Immersive Web experiences, and have created a multiplayer monetized add-on for Mozilla Hubs that allows content creators to mark certain parts of their environments as requiring monetization. When any one user in the room is monetized, the object, e.g. as the fireworks show over the castle in the screenshot above, appears for everyone.
Collaboration with Coil development team
Worked with the Coil development team to increase support for the Coil browser plugin, published an open-source library to help developers implement it, and added it to fellow GftW project the Awesome Web Monetization list
Where we're still working
A key market segment for us is users of Mozilla Firefox Reality browser on portable VR kits like Oculus Quest 2, but we were surprised to learn the Coil browser plugin has not yet been published for Android Firefox builds. We've helped to make connections between the Mozilla and Coil teams on this and hope to see a release soon
Integrating monetization into functional features (e.g. room capacity) has proved difficult in Mozilla Hubs, but we've been working with the Mozilla team and they are planning to release a customizable authorization system and new API soon that would make streamline this for us
We haven't yet locked down a cooperative development consultant to help us design the legal organization for the Immers Space collective, but we have a couple leads and some more time before this milestone comes due in Month 5
We may need to reconsider our plans to partner with youth maker programs in public libraries and schools in Chicago to be remote learning based as COVID closures continue to impact these programs
Communications and marketing
We created social media accounts, a branded website, a Medium Newsletter, a monthly Newsletter for subscribers and a robust presence in the community by featuring experts Will, Quinn and Dulce in events.
Marketing Links
We also pitched several platforms including TechCrunch and Forbes on the notion of monetization. We also pitched partnership opportunities with companies such as nReal. With a little bit more traction and now that our technology is up, we should be able to expand our coverage.
The next phase is to ensure that people who are non-technical understand how they can participate, so more educational workshops and engagement opportunities over the next several months.
What's next?
| Milestone | Scheduled completion |
| --- | --- |
| Playable beta release | Month 4 (Jan-Feb) |
| Begin monetization upsell marketing | Month 4 (Jan-Feb) |
| Legal organization/incorporation of Immers Space collective | Month 5 (Feb-Mar) |
| Virtual Reign chess game full release | Month 6 (Mar-Apr) |
| Immers Space documentation publication | Month 6 (May-Apr) |
What community support would benefit your project?
We'd love to see a new release of the Coil browser plugin published that has the improved support for Content Security Policy pages and compatibility with the web-montization-polyfill that we've been working with the Coil team on and to see it submitted to Mozilla for addition to the mobile add-ons catalog
We are looking to hire a cooperative development consultant - let us know if you know any co-op experts
Want to play a game of immersive chess in Virtual Reign sometime? Hit me up