Introduction
Douglas Davidson, Founder of BessPay Ltd. reporting:
BessPay is a content monetization and payment service for Caribbean digital creators. It connects creators to Interledger Protocol-enabled platforms and services through Mobile Carrier Billing & other local digital payment solutions.
We aim to enable most Jamaicans and Caribbean nationals with mobile phones to participate in the emerging global digital economy through Content Creation, Web Monetization, and Open Payment Systems.
We attended the Interledger Summit 2022 to learn more about Interledger Protocol, the work being done in its community and to share the BessPay concept with fellow grantees and potential key business partners.
Key highlights about your participation at the Summit
Our daily reflection on the Interledger Summit :
Friday, November 11, 2022 :
We successfully achieved our Expo goals, over 30 persons attended our booth at the Summit's Cocktail Reception & Expo, learned about the BessPay project and received our bookmarker and business card. Our booth presentation was generally well received, and introductions made to fellow grantees and key participants.
We were very pleased to meet the members of the project team! – Chris, Alex, Vineel, Julaire, Ayesha, Tiffany and Erica, in person after our many virtual conversations and community meetups.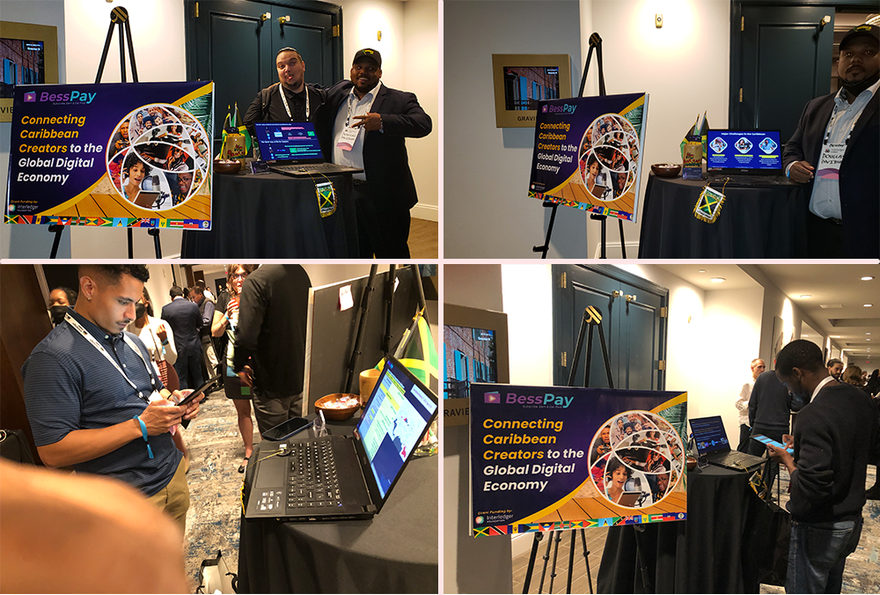 Saturday November 12, 2022
Day 1 of Interledger Summit had 13 Presentations/Workshops. These presentations provided specific information around the short-, medium- & long-term plans for Interledger and Web Monetization. Stefan Thomas's (Founder of Coil and Co-creator of Interledger Protocol) presentation provided an insightful and broader outlook of plans for Interledger including its application to
Cloud Computing
Neural Networks
Smart Contracts
Peer-Peer transactions
For recollection and more information here is the live stream recording of his presentation: https://www.youtube.com/watch?v=Whp4RfW3K_U (2:19:00 – 3:00:00)
Later in the evening Summit participants attended a colorful and exciting Dinner Party at the Orpheum Theatre. We all had a great time with authentic New Orleans cuisine and the pulsating mix of music delivered by the inhouse DJ.

The party provided additional opportunity to network with participants.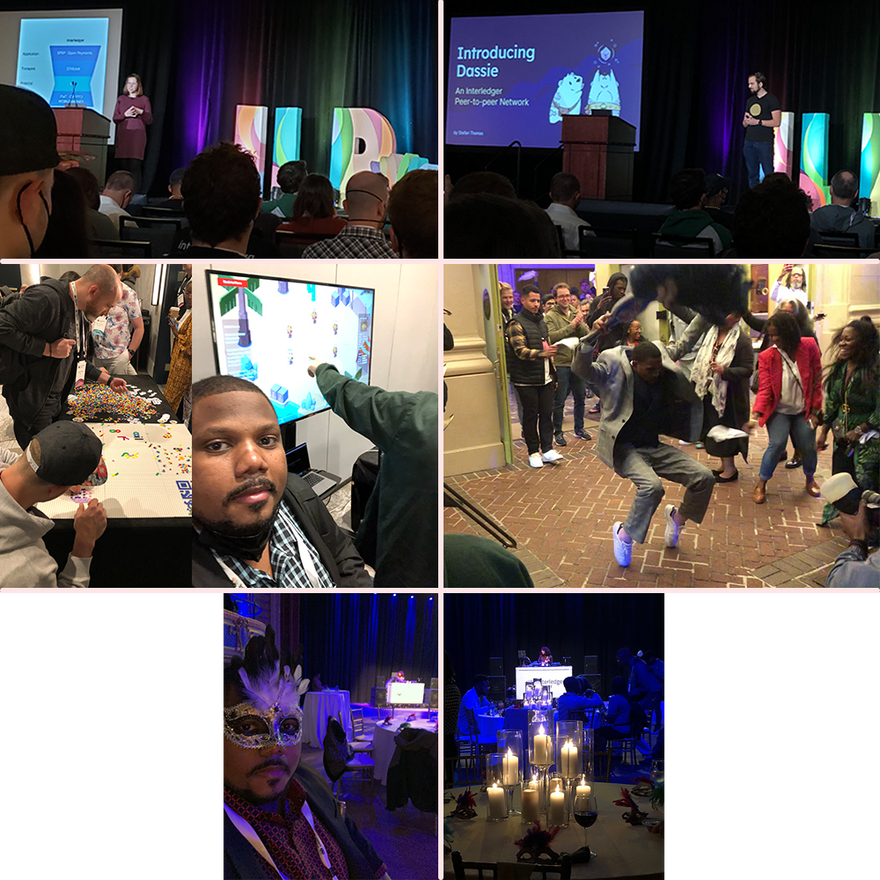 Sunday November 13, 2022
Day 2 of Interledger Summit had again 13 Presentations/Workshops with 7 delivered by previous and current Interledger Foundation Grantees. These presentations provided unique perspectives on the markets they operate in, of special mention was the presentation from Arunjay Katakam who looked at macro solutions facilitating affordable and simple financial services for developing countries.
Arunjay's talk can be viewed at : https://www.youtube.com/watch?v=85OXEcWrATI (00:08:30 – 00:33:15)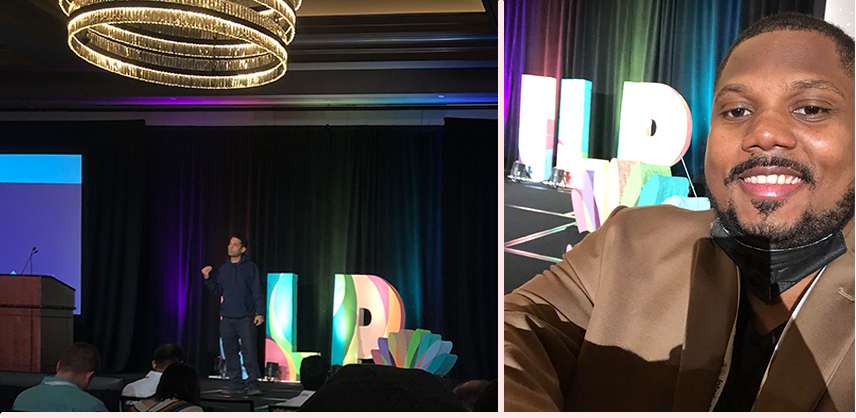 Key takeaways from the Summit
The Summit was well organized with insightful presentations and an overall high-quality production. The format facilitated networking among participants. Summit content provided insight into the direction of the Interledger Protocol.
Day 1 Live Stream : https://www.youtube.com/watch?v=Whp4RfW3K_U
Day 2 Live Stream : https://www.youtube.com/watch?v=85OXEcWrATI
ILP Social Media Content: https://twitter.com/search?q=%23ILPSummit22&src=typed_query&f=top
Our key takeaways were:
Sabine Schaller's presentation on Rafiki an Open-Sourced Digital Wallet Library provides additional functionality that will be explored by BessPay. Some of this functionality includes:
Sending tips to Creators
Buying things online
Paying subscriptions
Connecting Decentralized Apps to BessPay's wallet
2.Excited to hear that Google and Apple have invited Interledger's team to experiment with Web Monetization with the aim of integration to their web kit technology offering. If this is successful, then this will open a lot of additional opportunities for Caribbean Digital Creators.
3.There is a general openness to collaboration, and we are very excited to follow up on all potential business collaboration opportunities started during the Interledger Summit 2022.
The BessPay team is deeply grateful to the Interledger Foundation for sponsoring BessPay's participation including airfare and hotel accommodation.
We look forward to keeping in touch and sharing our Journey with all participants in the Interledger Community.
Please follow us on our website (https://www.besspay.net )
See you all at the next (2023) Interledger Summit! 😊 .