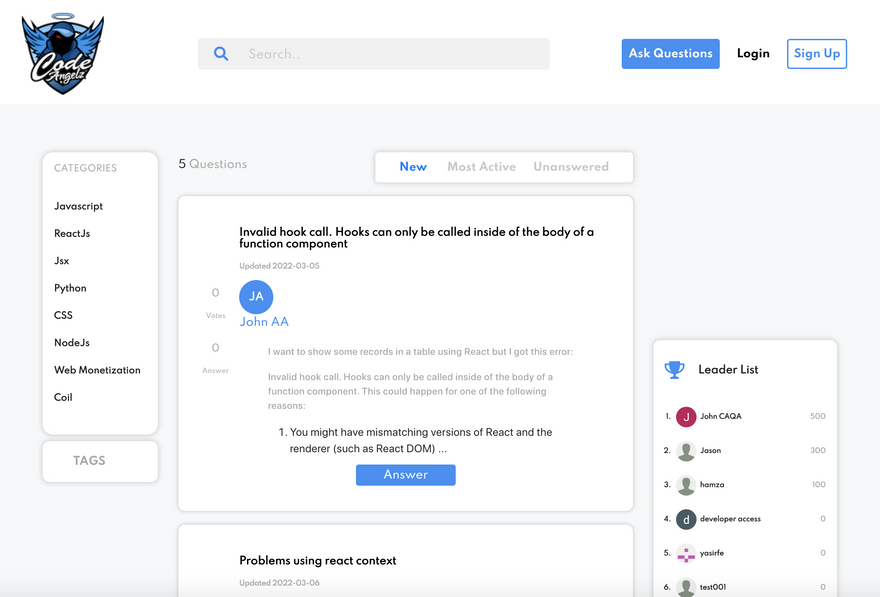 Project Update
The project was definitely much harder to complete than I expected. This is really down to a few things. During the project term, I changed jobs and my new job was much more demanding than I expected. Which meant I had to fit my project hours in late at night which lead to me being constantly tired. Then unfortunately I had a family tragedy which derailed the project for a few weeks.
On the project side of things, the Coil implementation took a long time. Even getting approval takes a while but it was the implementation of the project that took the majority of the time. It was difficult because I hired quite junior developers who worked on the authentication part of the project and had moved off the project by the time I was ready to implement Coil. They had implemented some strange behaviour in the backend middleware which took me ages to resolve. The reason I decided to go for junior developers to work with me was that the more senior developers I was coming across were charging me 3 times the amount without guaranteeing they would finish the project. The end result was that the project ran behind the expected timeline. In hindsight what could I have done better I should have implemented a Pull Request review system for the junior devs.
Progress on objectives
Code Angelz was created to address several problems, one of the major ones is that answers on developer Q and A sites are often out of date or top-rated answers are no longer the best answer on the page.
I tried to fix this by providing an incentive that would keep developers engaged and willing to improve out-of-date posts. By using a revenue share my circle of friends have told me this would inspire them to keep content up to date. But they also fed back to me about some of the barriers to entry the main one was signing up for the Uphold digital wallet. They found the KYC part quite intrusive, but this is to be expected.
The updated top answers will help reduce the likely hood of old code with security flaws being copied and pasted into projects.
I set out to get rid of the creepy adverts that follow users around the internet and this has been achieved. When a user logs in using Coil we turn off the ads.
Another objective was to reward developers for taking time out of their schedules to help others. This has been done, because not only do you receive a revenue share for having the selected answer. Users can tip any answer using XRP via Xumm. The problem with using XRP is that users who hold XRP think it is some form of gold, in order to get people more
to tip, I may have to use a different coin.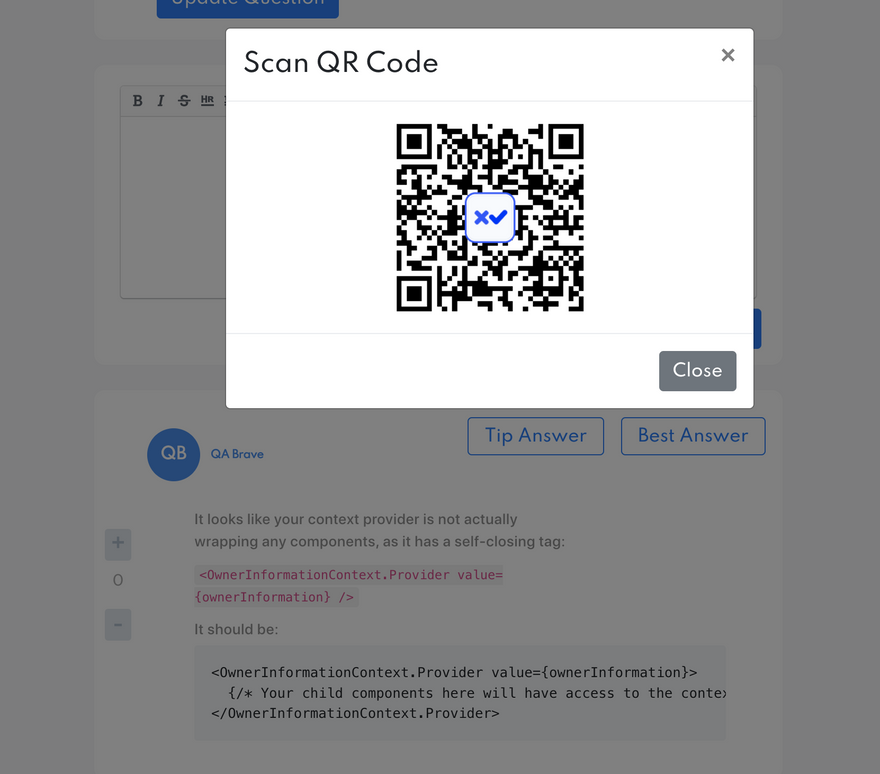 The website is live so you can try it out, but it is still quite unstable and is more of a beta release.
Key activities
The project task was to make a prototype that solve the problems highlighted in the objectives. In the end, I created something that is more than a prototype with all key features implemented. Users can tip each other using XRP, they see the answers to their questions in real-time. Adverts are hidden from Coil users and a Web Monetization revenue share is available to users.
Communications and marketing
In terms of marketing, I have a war chest of social media and press releases ready to go once the project is out of beta.
Information on how to get your hands on some amazing merch will be posted to the community shortly.
What's next?
This may sound strange as I didn't spend all of my budget, but I need a mid-level developer to assist me in the tech debt and polishing the website. The money I had left was not enough to hire one. So I will be looking at different options with regard to more funding. I believe that the project still has a lot of potential.
What community support would benefit your project?
From the community, I would like feedback and potentially like to partner with another senior dev with time on their hands and passion in their heart to make this site the great force for good I know it can be.
Additional comments
Relevant links/resources (optional)