Project overview
We offer a grass roots ethical streaming platform for music lovers and creators that prioritises fairness & privacy over algorithms & shareholders. People listening to music on Audiotarky use Coil to pay the artists directly. Payments to creators start at $0.36 an hour and we believe this to be the highest "pay per stream" rate out there. Payment is direct from the listener to the artist; we don't pool payments & divide them up according to an oblique algorithm, nor do you have to "pay to play".
Network effects on such sites are key to engage consumers. By building this platform we can focus Coil enabled listeners onto a network of musicians, letting them share their music & receive web monetisation payments. Our platform also prioritises user privacy; music is personal & you shouldn't have to sacrifice privacy for convenience.
Project team
Simon, Matt, Ali, Ben, Andrew & Michael.
What we are doing
We're aiming to help grassroots musicians get some reasonable income from streaming. With Coils $0.36 payment, 20 people streaming an hour long album (or one person streaming it 20 times) is about the same as buying a CD.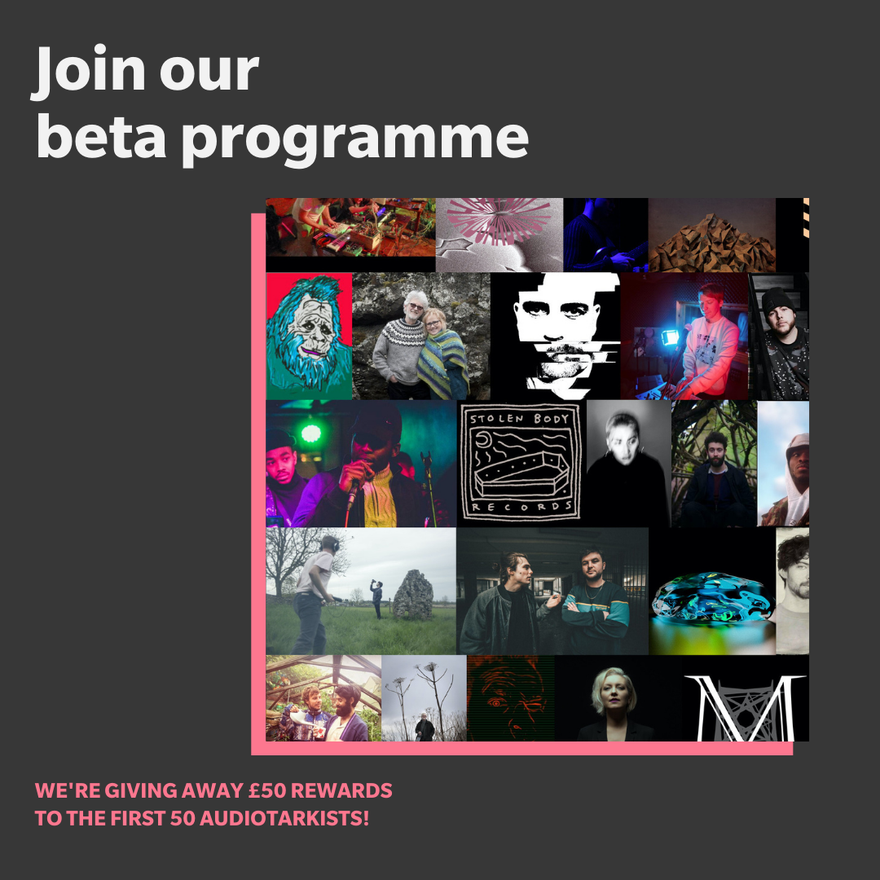 We're launching the first version of the platform at #mozfest & we're calling on musicians, bands, producers and labels to join our beta program to help us iron out any glitches in the system as we launch.
As a thank you for taking part, we're rewarding the first 50 participants with a £50 reward upon completion of the sign up process. If you're an artist or label that would like to get involved with this initiative, please fill out our expression of interest form.
What community support would benefit your project?
A willingness from both creators and consumers to interact with the platform and provide feedback on their user experience so as to help us test its efficacy and improve our offering.
In addition to this we are also relying on users and fans of the initiative to help us raise awareness about the platform and our ethos among their networks; support and backing from the music and web monetisation communities at large will be integral to us being able to grow and develop the platform further.
Link Round Up!
Highlight other projects
We've been working with kendraio & Sweet Life Records. You should check them out, too!