Web-monetized Live Internet Music Station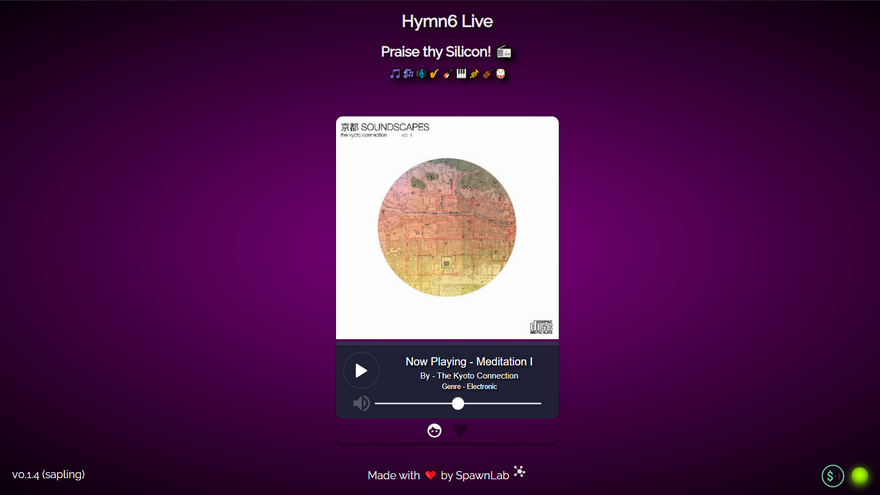 Project overview
Monetization for music on the internet is broken. We are here to fix it. The goal of this project is to explore the possibilities of web-monetized internet stations for indie music artists.
Project team
We are a group of technological progressives trying to push boundaries of what is possible for the future of the Web. Our small engineering team is based out of Vancouver, BC. Don't be shy, say hi!
What we are doing
Our focus is on getting all the necessary bits of the technologies required in place for a simple proof-of-concept prototype, which we will be basing our future work on.
We have just released an alpha prototype:
Listen to some tunes!*
*Expect some downtime periodically, due to active development.
What community support would benefit your project?
We are looking to collaborate with indie music artists and production houses looking to innovate with their monetization strategies online. If you are excited about music and Web 3.0, we would love to connect.
Link Round Up!
Get a glimpse of our process and mission, published here on the community report from some weeks back:
Hymn6 — Grant Report # 1