Recordings from our recent panel discussions at GDDF and Open Payments Huddle are out now.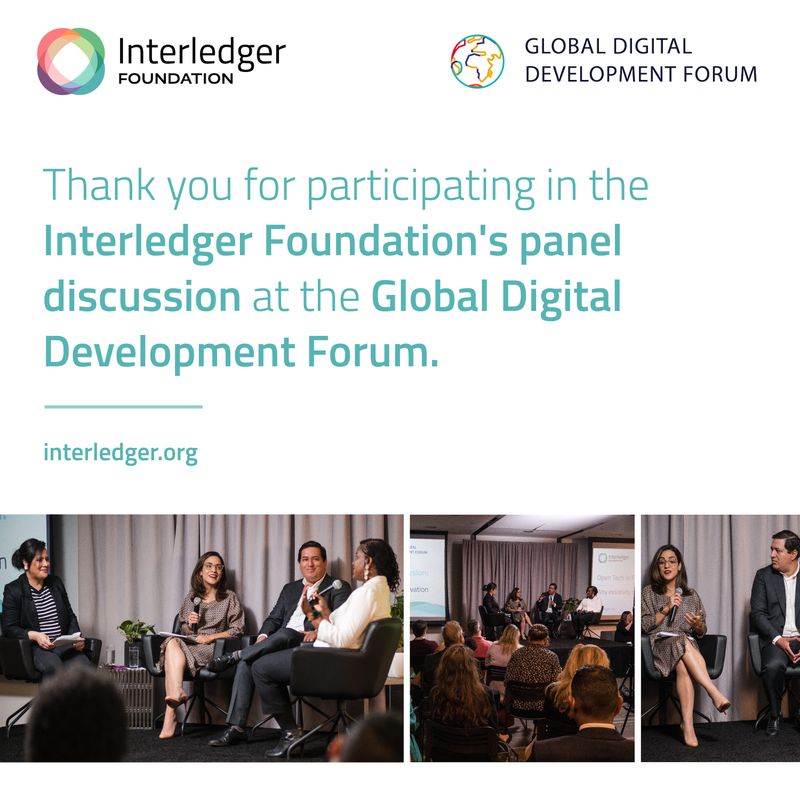 Interledger Panel Discussion at GDDF
A special thank you to our panelists and viewers for participating in #Interledger's panel session on Open Tech in Financial Inclusion: Why Inclusivity is the New Innovation at the recently held Global Digital Development Forum.
If you missed the session, you can view now at https://vimeo.com/819256522
---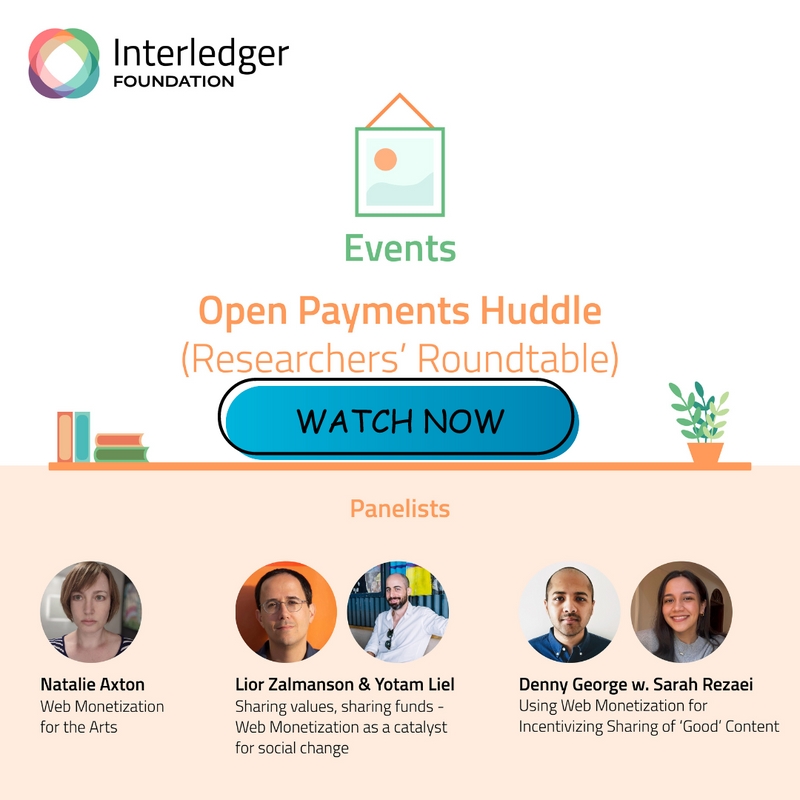 Open Payments Huddle: Researchers Roundtable
ILF Grantees Natalie Axton, Lior Zalmanson, Yotam Liel, and Denny George w. Sarah Rezaei & Hansika Kapoor to discuss the topic User Research in the Open Payments Ecosystem and respective research projects on the adoption of Web Monetization and Open Payments in various groups.
You can watch this panel discussion here
---
Many thanks to the panelists and guests for particpating in our community gathering of purposeful discussions and the exchange of best practices amongst individuals and businesses within the Interledger ecosystem.
Stay tuned for more community engagement opportunities!