ILP Summit 2023
The #ILPSummit23 will occur in San José, Costa Rica, this November (5-8).
Over three days, you'll join colleagues worldwide, sharing how ILP solves issues in communities, sharing insights on regulatory issues, and learning more about the funding landscape. There's also the opportunity to get hands-on with the tech and get involved in an ILP Hackathon tackling what's new and what's next in the protocol.
As we strengthen our ecosystems for growth, here's how you can participate in #ILPSummit23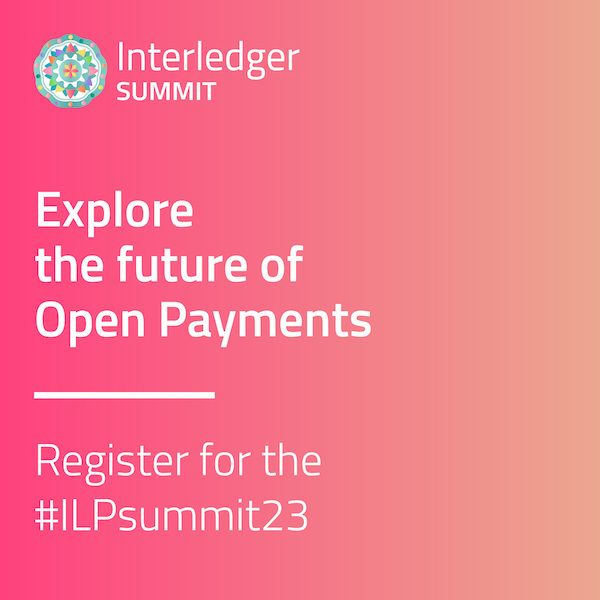 Secure your ticket to attend the #ILPSummit23 here
---
Would you like to showcase your project (whether completed or in-progress) at the #ILPSummit2023 Opening Reception?
ILF seeks to highlight a cohort of projects funded since its inception at the Summits Open reception, to showcase the diversity of initiatives supported in aid of its mission to enable an open and inclusive payments network, accessible by people everywhere.
We are seeking current and past grantees interested in showcasing their initiatives to apply for the Grantee Showcase opportunity. Grantees wil receive the platform to connect, discuss and network with attendees about their respective projects. ILF will cover the airfare and accommodation of the selected applicants.
Showcase your project at** #ILPSummit23**, apply here
---
Call for Speakers
Interested in sharing your talent, knowledge & expertise with our grantees and stakeholders?
Participate in the conversation around Web Monetization and Open Payments. Several speaking opportunities are available - keynote addresses, panel discussions, lightning talks, and product demos. Learn more about Call for Speaker opportunities today.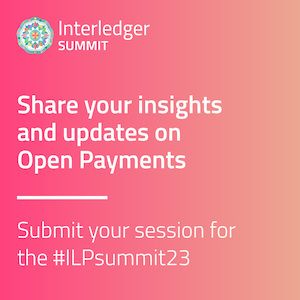 We are accepting proposals up to August 15th. Submit you session idea(s) here
---
Don't forget, we have open grant opportunities!
2023 Ambassadorship Call for Proposal
The Ambassadorship program will help us by broadening, identifying, and lessening obstacles to entry and potential adoption of ILP. The Ambassador's role is to work towards decreasing those divides, By nurturing an ecosystem specific to each Ambassador.
The application is open and you can apply here. We are accepting applications on a rolling basis. Submissions for the year 2023 will close on Tuesday Nov 21st, 2023 at 11:59 pm EST.
Want to learn about the Ambassadorship CFP Office Hour, join the next office hours scheduled for Monday, July 31, 2023 @ 8:00 (EDT). To attend, please RSVP here.
2023 ILP-enabled Financial Services CFP
_Through this grant opportunity, Interledger seeks to support the development of consumer-facing services that will activate as ILP nodes; some of these include digital wallets, mobile money providers, banks, and neo-banks. _
This Call for Proposal opportunity will be accepting applications and you can apply here until November 21, 2023, at 11:59 pm (EST); with three review periods based on submissions received. Successful applicants will receive funding and be onboarded to commence projects. Unsuccessful applicants will have the opportunity to revise submissions and resubmit for review in a subsequent review period.
Have questions, join us for the next ILP-enabled Financial Services CFP Info Session on Monday, August 14, 2023 @ 9:00 am (EDT). To participate, please register here.
---
See you in Costa Rica at ILP Summit 2023!