Imagine a peer review system where researchers can have their preprints reviewed by other scientists for input and discussion. Thanks to Instill Science, this is possible via its community platform.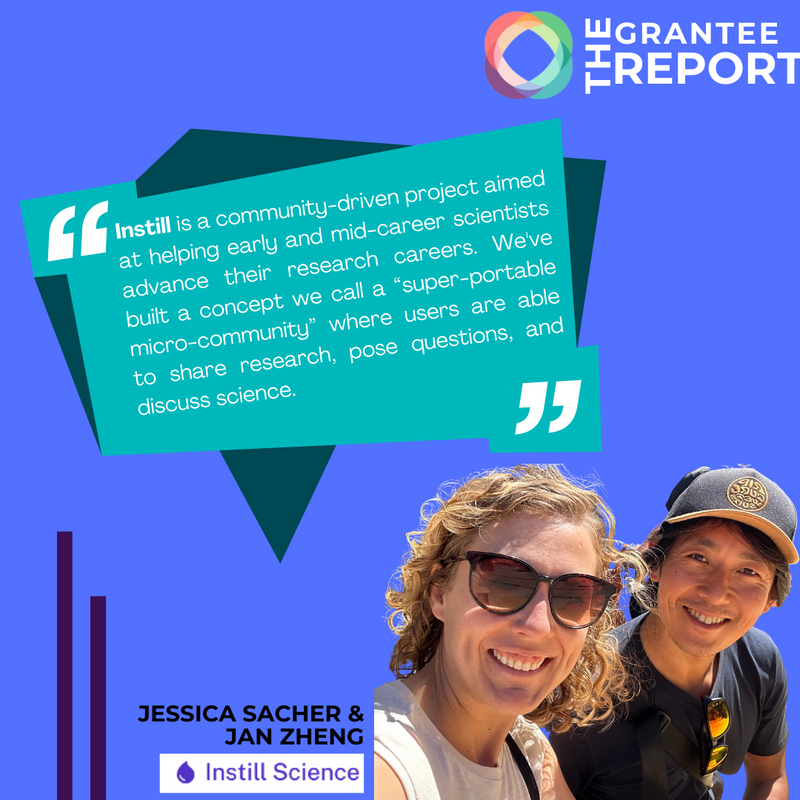 This #granteereport has valuable insights and possible areas for collaboration with community members as Instill Science explores how to expand its features into non-academic communities and build out its rewarding systems
Get more details here.