Project Update
While we were held back initially by some classically difficult Portuguese bureaucracy, we're making good progress with our project, especially tech-wise.
Progress on objectives
Bonuses for web-monetization users
Something that's important to us at Interruptor is that we don't block content behind a paywall, so we're instead providing bonus features to people who support us by using web monetization.
Extra colour themes
The site previously only had a light and dark mode, but it now has a few extra themes: a "peach" theme, and two black-and-white themes (light and dark).
A font selector
We chose the font used on the website for the main body text carefully, but it is a matter of taste. We added extra font options so that, in case you prefer something a little bit different.
An audio player for articles
As an extra-special bonus, we want to offer audio versions of articles. The audio player is implemented and ready to go - all that's left is to do some recordings. We're not planning to have an audio version of every article, so maybe we'll need to do something to highlight which articles do have it.
Open-source
Our website is built with React, and after implementing the functionality for checking whether Web Monetization is active and updating the UI accordingly, we were able to extract the logic into a small package and published it on npm: @interruptor/react-monetization.
The logic is so simple that we're considering creating packages for other frontend frameworks, such as Svelte and Vue.
Knowledge sharing
As part of the initiative, we created a tech blog following how we set things up on our website and the work we've been doing on developing the extra features. You can find our blog and articles here: https://tech.interruptor.pt (available in English and Portuguese).
We have also organized the first of three events for small and alternative media on November 17th 2021 - details below.
Key activities
First small media event
When: 17th november 2021
Where: Central Gerador
Our first event was focused on open licencing models. There were two presentations from:
Teresa Nobre - Lawyer; she has been working closely on the European copyright reform as part of Communia. She is the legal coordinator of the Portuguese chapter of Creative Commons. She did a presentation on the basics of Creative Commons and the legal aspects under the Portuguese context.

Ana Isabel Carvalho and Ricardo Lafuente from Manufactura Independente - Ana and Ricardo founded the design studio Manufactura Indepedente in 2010, based on the ideals of free software and free culture. Since then, they have created and published works openly. They shared their experience with the CC licences as well as with collaborative creation.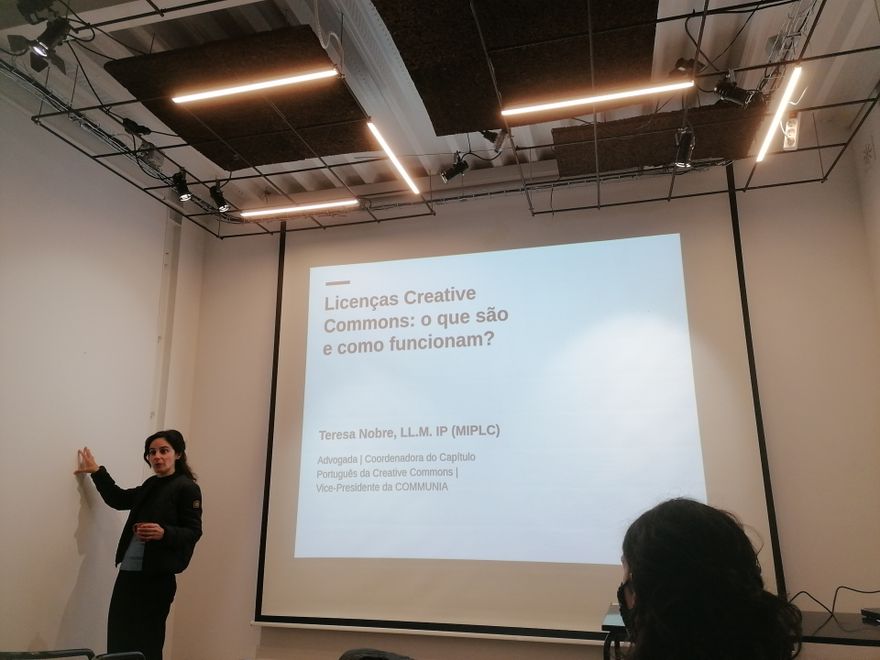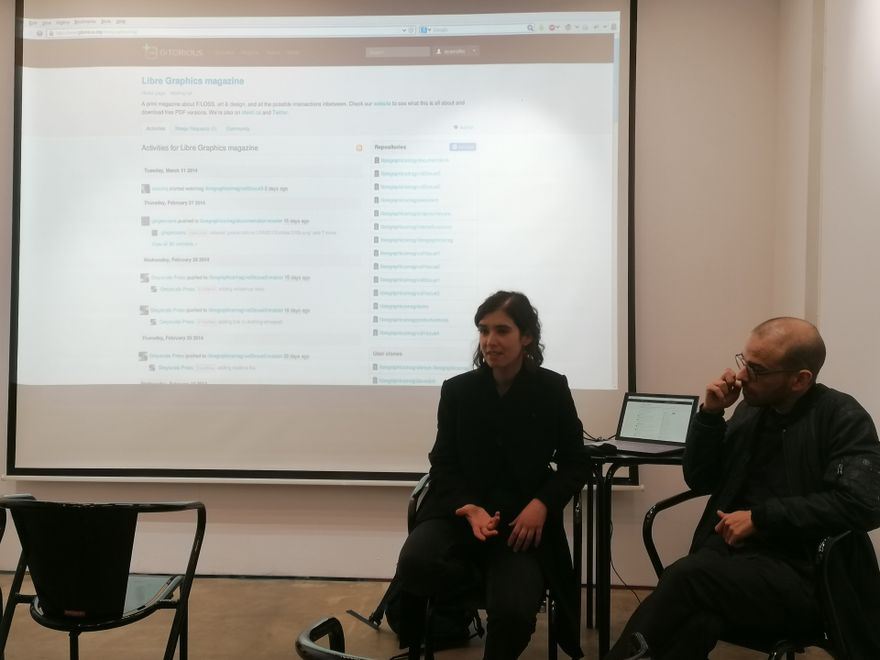 Due to room limitations and coronavirus restrictions, we directly invited 22 small media organizations, of which five were able to attend. The event gathered ten people.
Communications and marketing
We cater for (what still is) a rather small community, and getting new contributors is our major struggle. In hindsight, we should have probably allocated some money towards marketing, and might do it in the future. We have done some posts on social media about GFTW and regularly update our followers on the work we develop for it.
We were featured on multiple Portuguese media when we were announced as grantees, including RTP, Dinheiro Vivo, Media Alternativos and Meios & Publicidade, who also interviewed our director, Rute Correia, and Kult's director, Patrick Rahy, about the plans for the grant.
What's next?
TO DO:
We will start releasing audio articles in January.
We still have two events to host. The next one will happen in late January and will be focused on experiences with Web Monetization. For this event, we will be sharing our own experience with implementing the technology and we invited Patrick Rahy to also share how they are doing things at Kult.
There will be one final event in late February.
What community support would benefit your project?
Spreading the word about Interruptor's work.
Additional comments
Since July, we have published 29 articles, including seven original data-driven full-features, 16 issues of our weekly newsletter with cultural recommendations and a series about minority languages. All the content is published under Creative Commons.
We have also openly released multiple datasets that we compiled for our investigations.