Been testing book generation today and debugging with multiple devices.
Check this GIF to see how book generation with Little Webby Press works. For some weird reason I can't embed it on the post :-/
My whole working area was taken over by eReader devices today.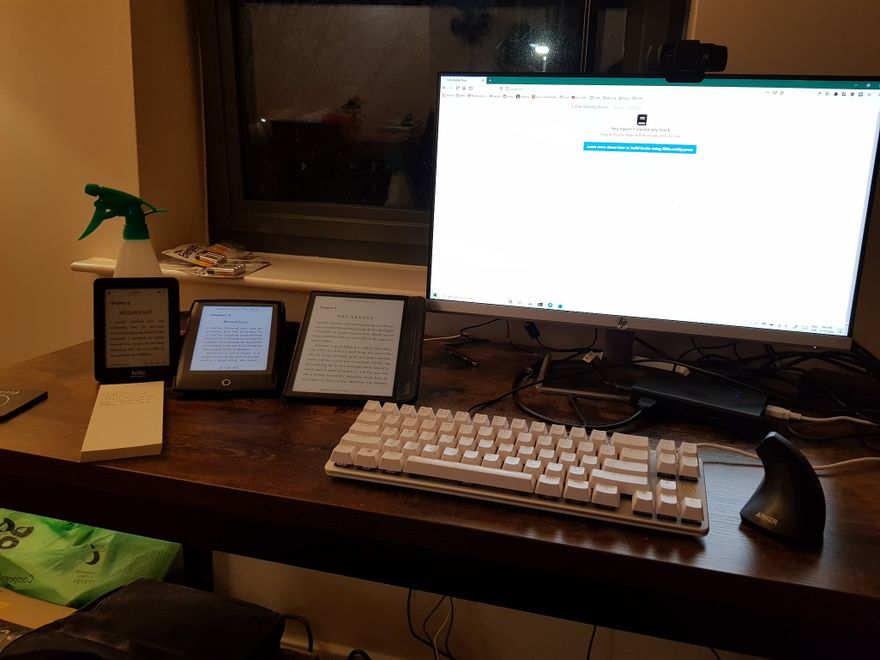 My table full of devices
This is a closer look of chapter five of Moby-Dick.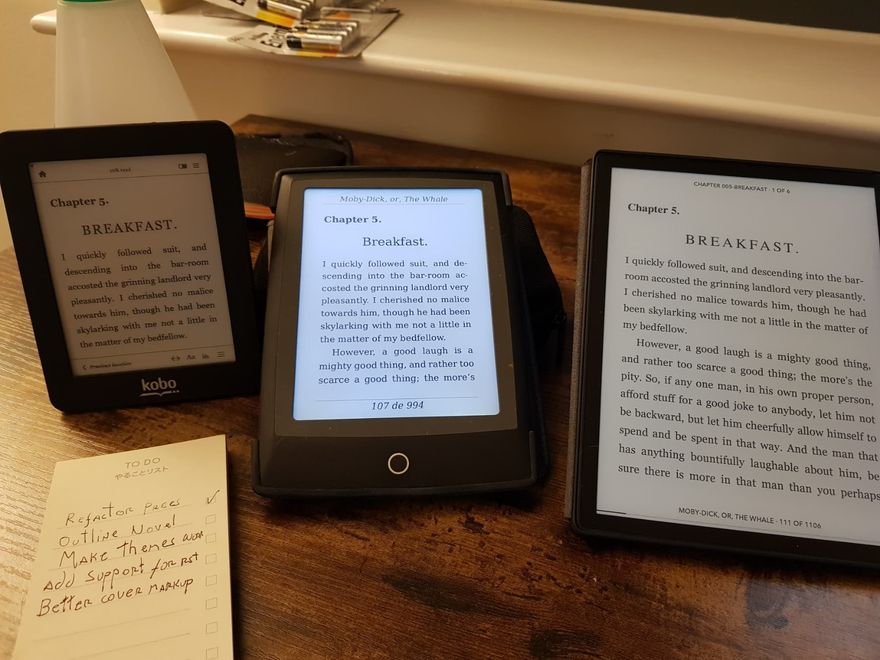 Kobo Mini, Lev (rebranded Bookeen), Kobo Forma
I think it is looking great 😁