Hello Everybody ! Richard from Cool Lion Finance.
Cool Lion Finance has this big ambition to be the first crypto-friendly financial institution in Francophone Africa (200 million inhabitants) by obtaining a full-license stack (money transmitter/electronic money/microfinance license).
In addition to this, we're also big believers in climate finance and aim to also launch a platform connecting SMEs in emerging markets requesting green equipment loans to crypto lenders (aka the Kiva for green business loans).
Progress on objectives
The grant support regarded conducting a reaserch and exploration phase:
-Conduct market research (desk reading, interviews)
-Engage a top consulting firm to deliver a comprehensive
assessment of the financial regulatory policies and rules landscape
-Conduct user testing (interviews, card sorting, interactive mockups)
-Submit a comprehensive report about the requirements to be licensed inclusive of the technical architecture, operational plan, production roadmap and budget.
We are well on our way to complete the research phase and went above and beyond and started building.
Key activities
We collected primary data through desk research and secondary data by holding 11 interviews/meetings with different stakeholders (asset finance companies, executives from the financial services industry). Very important to note that we met the senior leadership and spoke with all the 9 asset financing companies in the country.

We hired a top consultant that provided a comprehensive
assessment of the financial regulatory policies and rules landscape. A report is being consolidated.

Cool Lion Finance was selected as one of the winners of XRPL Grants Wave 4 that gave us funding to start developing the tech for coollionfi.com, our green equipment loan p2p lending platform.

This led to hiring 2 developers, adopting our technical architecture and we built a landing page (https://coollionfi.com/) with a current wailist of 226 signups and growing. We are also working on the platform app.

We are building a pipeline of businesses in Africa interested in accessing our green equipment loan facility. So far we've identified 425 businesses from a dozen countries.
-We attended the ILP Summit in New Orleans where we gained a deeper understanding of ILP and made new connections and friends.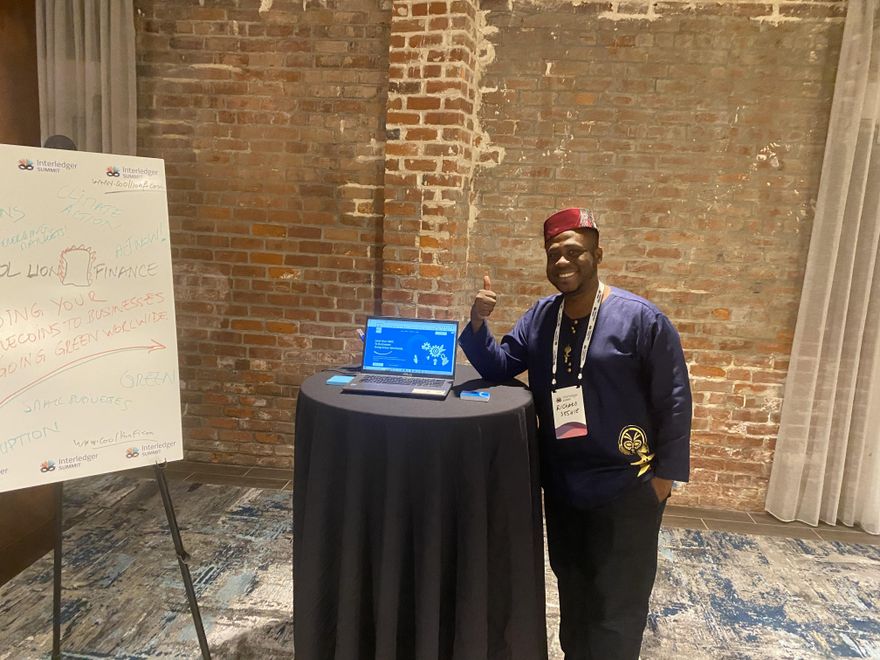 THE GREAT
-In speaking with the senior leadership of the banks and FIs undertaking equipment financing, it became clear of the need to have a broker that can source green equipment financing deals. We're helping them to do this since it aligns perfectly with our mission to drive green finance to businesses
THE GOOD
-We've built a web 2.5 platform for COOL LION FINANCE. We'd like to go fully web 3.0 but the cost of hiring blockchain developers and other requirements (security audits, etc...) are quite really high
THE UGLY
-We lost nearly half of the 100k $ XRPL grant locked in the FTX implosion saga. So we had to slow down the development of the platform app.
Communications and marketing
We have a landing page. We have a twitter https://twitter.com/CoolLionFI
What's next?
-Finalize the report from our exploration phase
-Engage the central bank regulator by sending them a letter
-Build a $20 million pipeline of green business loan requests from SMEs
-Support local equipment financing institutions with sourcing green loan deals.
What community support would benefit your project?
-Sign up for our waiting list here and kindly bring along your acquaintances: https://coollionfi.com/