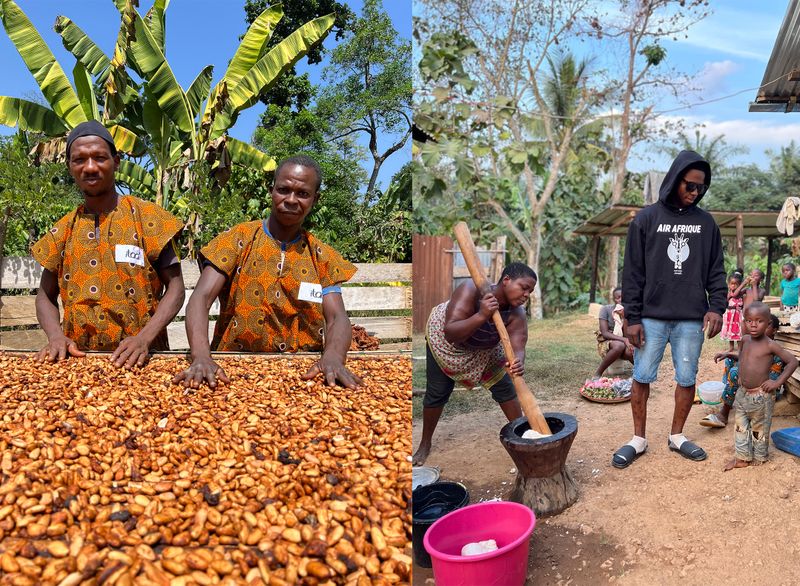 Project Update
During the grant period, the ITADI Digital Sustainable Farming Initiative was able to achieve its goal of designing and piloting the first direct-to-consumer farm that leverages the power of web monetization to address issues of transparency, sustainability, and equitable market access in the coffee and cash crop industry. We are proud of the progress we have made during this time, and we believe that it is just the beginning of our journey towards achieving our long-term vision of connecting communities and promoting financial inclusion through Interledger Protocol, mobile monetary systems and digital wallets when conducting business internationally with different currencies.
As we move forward, we will build on the foundation we have established and explore new ways to leverage technology and innovation.
Our long term vision is to expand this initiative to reach more farmers and consumers in the coffee and cash crop industry. We recognize that many small-scale farmers lack the resources and infrastructure to effectively market and sell their products, which often results in low incomes and economic instability.
In addition, we will continue to collaborate with local communities, organizations, and governments to address the root causes of poverty and inequality in the agriculture sector. This includes advocating for policies that promote sustainable farming practices, equitable market access, and fair prices for farmers.
We are also exploring new ways to use technology to enhance our initiative and promote greater financial inclusion. This includes developing mobile applications and other digital tools that can help farmers manage their finances, access credit, and connect with buyers and consumers more efficiently.
While there are still many challenges to overcome, we remain committed to our vision and will continue to work towards creating a more just and inclusive global marketplace for all.
Progress on objectives
Objective 1:
We successfully implemented a web monetized marketplace on both of our websites - www.itadicoffee.com and www.itadibody.com. Through these platforms, consumers were able to access high-quality coffee products sourced directly from our farms, creating a seamless farm-to-table experience. Micropayments from these transactions were processed using web monetization and deposited directly into our company digital wallet. However, to ensure that our farmers were fairly compensated, we developed a streamlined process for dispersing these funds using another method, which was simply through Moneygram to our farm manager who then had to disperse the money individually to our farmers. This is the roadblock we stated in our 1st report and have been talking with the ILP team about finding inroads in Togo to possibly pilot a money app situation that will solve this issue for the majority of West Africa.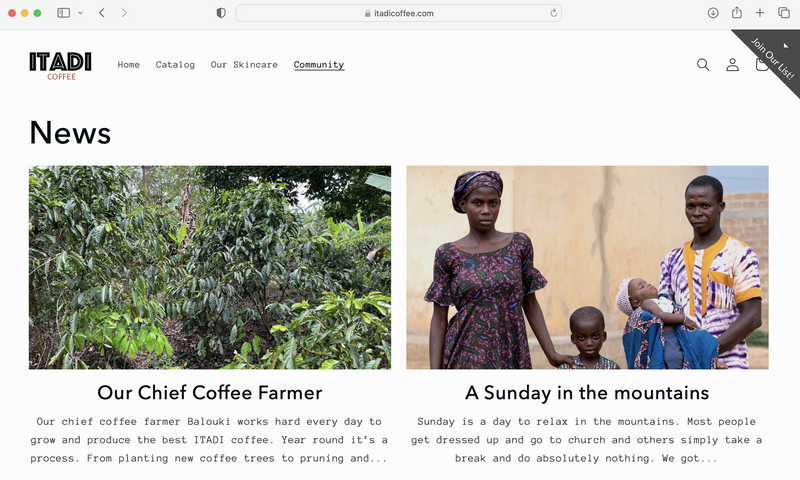 Objective 2:
To promote greater financial inclusion and accessibility, we developed a comprehensive plan to educate, encourage, and onboard our followers and customers to sign up for a Coil account. As an incentive, we offered first access to the Itadi marketplace, creating a sense of exclusivity and excitement among our community.
Given that the majority of our followers are on Instagram, we utilized this platform to funnel traffic to our blog on our websites. In addition to social media, we also utilized direct email marketing to reach out to our customer base. Our emails included educational content on the benefits of digital wallets, as well as a clear and concise call-to-action to sign up for Coil.
Objective 3:
Our commitment to providing our customers with a unique and meaningful experience extended beyond just offering direct farm-to-table products. To further differentiate ourselves in the market, we provided exclusive monthly and, at times, weekly creative content to our monetized sites.
This content included captivating stories about our farmers, our land, and the vibrant culture of Togo. By showcasing the people and places behind our products, we were able to build a deeper connection with our customers and help them appreciate the importance of sustainability and ethical practices.
Through this approach, we not only provided our customers with high-quality products but also a window into the rich history and traditions of our region. This unique and immersive experience helped to set us apart in a crowded market, and we are proud to have been able to provide such a high level of value to our customers.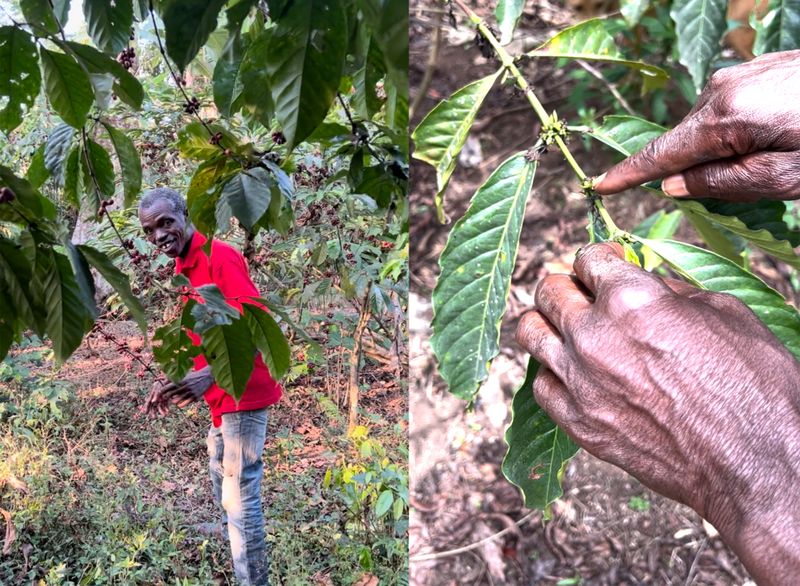 Objective 4:
Our data analysis has revealed that it is a challenging process to persuade customers and followers to opt in to paying for another subscription. Despite our efforts to promote the launch of our merchandise and coffee harvest, the timing was not ideal due to Coil's discontinuation of its partnership with Interledger. Realistically, with our existing business model, we would need to reach millions of people in order to make a significant impact. Here is a link to our research.
Key activities
We have successfully established a strong foundation in creating content on our farms and bringing it to the world digitally by monetizing it on the backend through Interledger Protocol.
We have continued our meetings with the US Ambassador and have contacted key Togo government officials to further the goal of financial inclusion worldwide. Our plan is to collaborate with the ILP team to identify new opportunities to tackle the digital wallet roadblock of apps and access in West Africa, a goal that has the potential to revolutionize the economic landscape of doing business.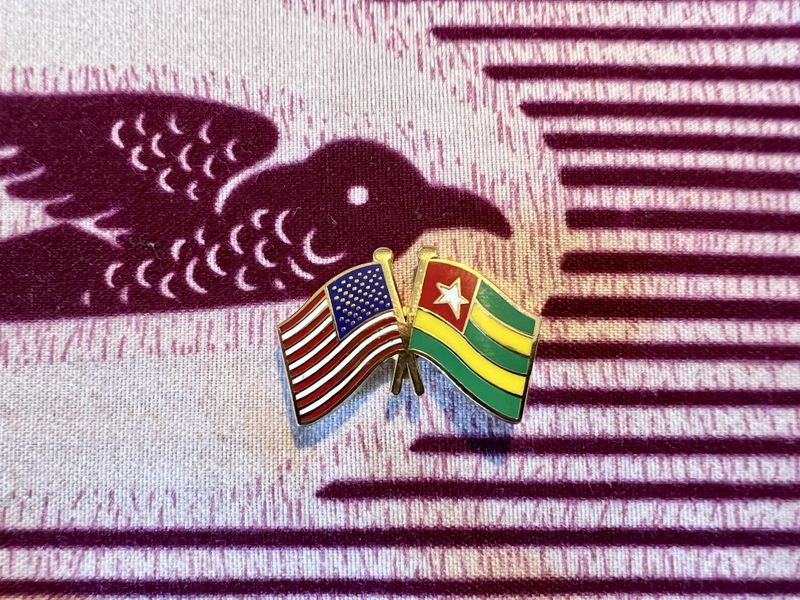 We have also been able to secure a celebrity endorsement which has vastly increased our website traffic and exposed a wider audience to our message.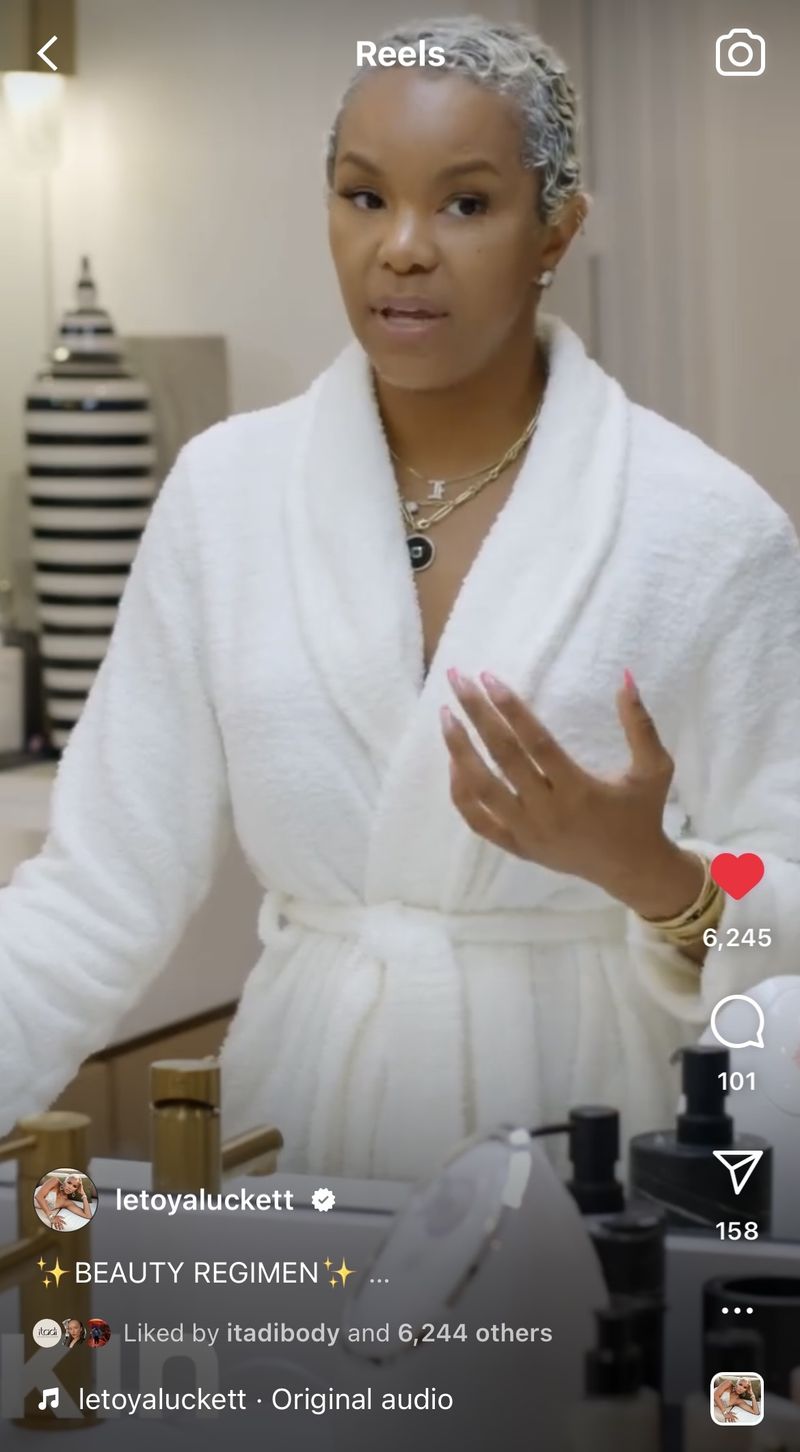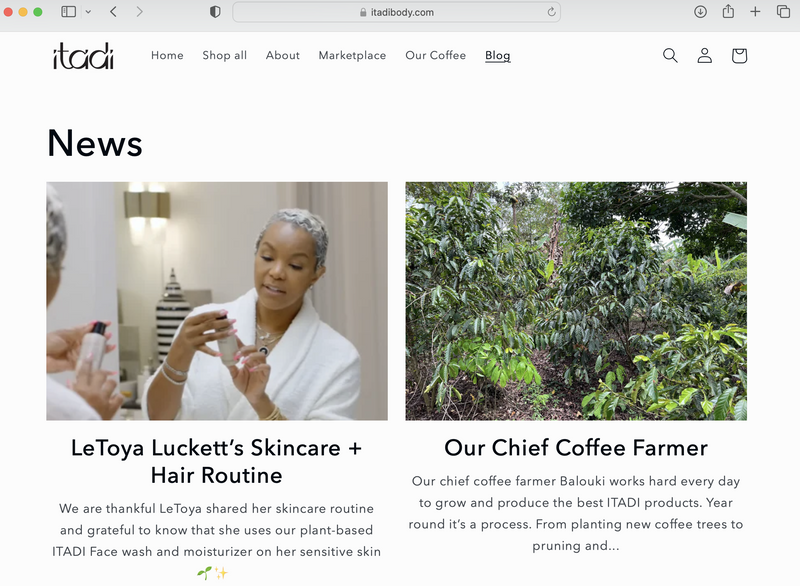 We have been able to collaborate with artists and companies, cross promote, and launch exclusive merch in conjunction with a new coffee harvest from our farm. This has further reinforced our vision of utilizing digital content and monetization to bring these products to the world.
Communications and marketing
We've actively shared our progress and insights through a multitude of channels, leveraging the power of social media to connect with fellow industry leaders and drive meaningful change in the consumer goods space across the US. Through multiple social media accounts, we've engaged with our followers, building a community of like-minded individuals who are passionate about our mission. We've also leveraged the real-time nature of IG Live to share our story, participating in interviews on podcasts, radio shows, and other media outlets to reach a broader audience. We are thrilled to have received support from celebrities who have amplified our message on their social media channels and YouTube, underscoring the importance of our work and the potential impact it can have on the world.
As part of our marketing strategy, we allocated a budget towards social media advertising, primarily promoting posts on Instagram and Facebook. In addition, we partnered with influencers and content creators who align with our brand values and target audience, which expanded brand awareness and increased traffic to our websites. By investing in these initiatives, we were able to effectively raise awareness of our brand and mission, reaching a wider audience and generating greater engagement with our followers.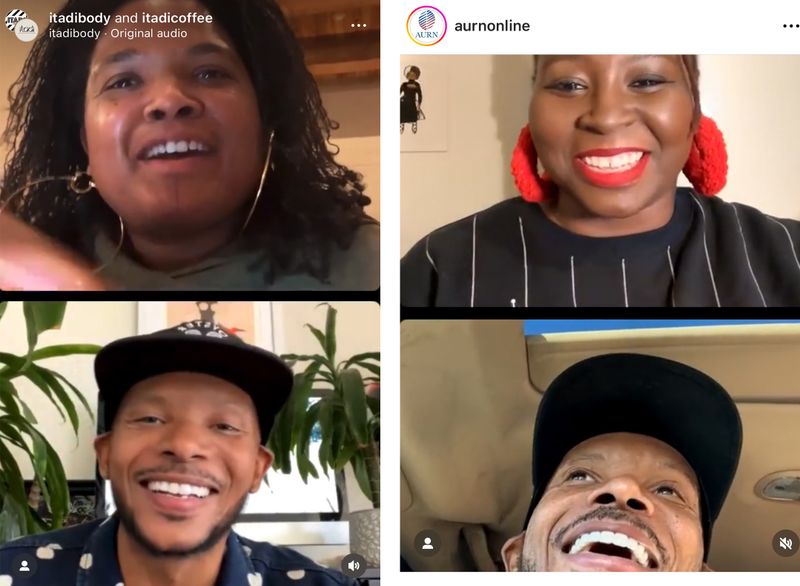 What's next?
We believe that ILP is a game-changer for the world of commerce and can create unprecedented levels of financial inclusion, transparency, and sustainability. Our experience with ILP has taught us valuable lessons on the power of digital wallets, micropayments, and web monetization. As we continue to grow and expand, we will look to leverage these tools and technologies to create a more equitable and sustainable global economy.
In addition to our work with ILP, we are exploring new partnerships and collaborations to further our mission of promoting fair and ethical trade practices, supporting local communities, and protecting the environment. We believe that by working together with other like-minded organizations and individuals, we can create positive change at scale.
As part of our ongoing efforts to raise awareness and promote sustainable and ethical practices, we plan to continue producing creative content that highlights the stories and experiences of our farmers and the communities we work with. By sharing these stories with a wider audience, we hope to inspire more people to join us in our mission and become advocates for a more just and equitable global economy.
Finally, we are committed to measuring and reporting on our impact, both in terms of our financial performance and our social and environmental impact. We believe that transparency and accountability are critical to building trust with our customers, partners, and stakeholders and we are committed to upholding these values in everything we do.
What community support would benefit your project?
We are eagerly anticipating the opportunity to remain actively engaged with the vibrant and innovative Interledger community, and to contribute our expertise and insights to this dynamic space. We recognize the tremendous value of the community's collective knowledge, and believe that our ongoing collaboration can yield exciting new possibilities for digital financial inclusion and sustainable agriculture. By harnessing the power of our shared resources and working collaboratively, we can push the boundaries of what is possible and continue to drive positive change on a global scale. We are committed to staying at the forefront of this rapidly-evolving field and leveraging our experience to help shape the future of digital payments and agricultural sustainability.
Additional comments
Relevant links/resources (optional)