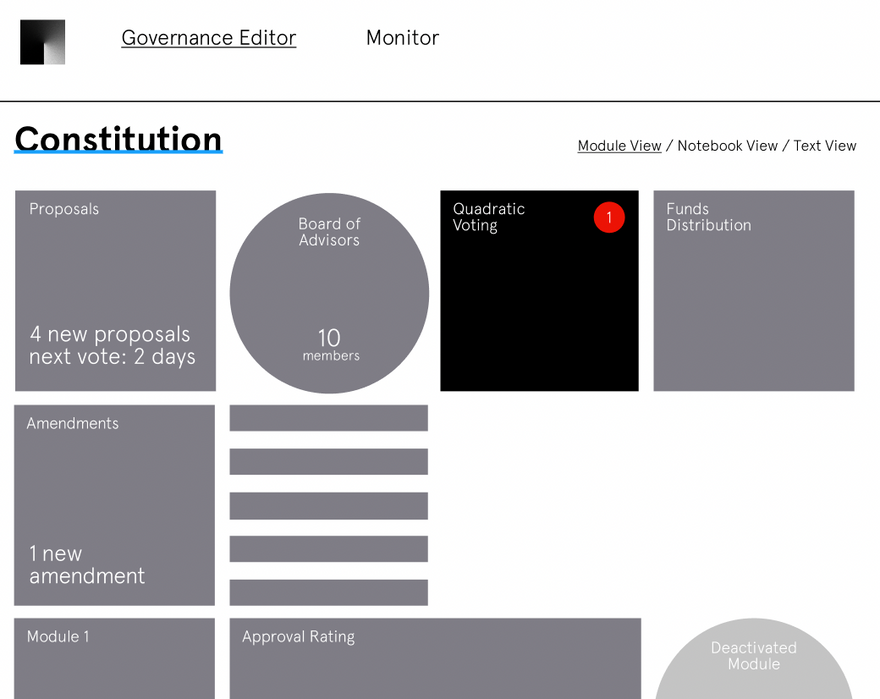 Project overview
Hi Mozfest! I'm Josh, one of the founders of the Metagovernance Project. We're building a software toolkit, Metagov, that helps online communities build their own digital governance systems. Using Metagov, communities can spin up democracies, governance boards, reputation systems, juries, and even full-fledged economies with the click of a few buttons. Thanks to the Grant for the Web, we're building web monetization support directly into the Metagov toolset so that community websites will be able to govern a collective wallet.
Project team
Our core team:
Miriam Ashton, Metagovernance Project
Federica Carugati, Stanford University
Primavera De Filippi, Harvard & CNRS
Seth Frey, University of California, Davis
Shauna Gordon-McKeon, Galaxy Rise Consulting
Lawrence Lessig, Harvard Law School
Ricardo Saavedra
Vincent Russell, University of Colorado Boulder
Nathan Schneider, University of Colorado Boulder
Joshua Tan, University of Oxford
Michael Zargham, Block Science & University of Vienna
Amy Zhang, University of Washington
And a shout out to all the awesome people in the extended Metagov community / seminar!
What we are doing
Metagov itself is a "governance layer" for connecting, interoperating, and orchestrating a whole bunch of other governance apps and services. It doesn't work without those apps. That's why we're starting by integrating projects like Loomio, SourceCred, Open Collective, and the Stanford Participatory Budgeting Platform as Metagov modules alongside in-house modules like PolicyKit, CommunityRule, and Govbase, in order to pilot this experiment.
If you're interested in learning more, feel free to drop me a line (josh@metagov.org) or drop by one of our (weekly seminars)[www.metagov.org/seminar] for a fun discussion.
What community support would benefit your project?
Do you run an online community or an independent social platform? Let us know; we are always looking for beta testers!
Link Round Up!
Highlight other projects
Metagov is built on top of a whole host of awesome open-source projects; in some sense, we built Metagov because we wanted to make all these projects more accessible and more interoperable. We listed a bunch of projects above already, but here are some more that we love: Civic Tech Field Guide, Constitute, Aragon, DAOstack, Kleros.