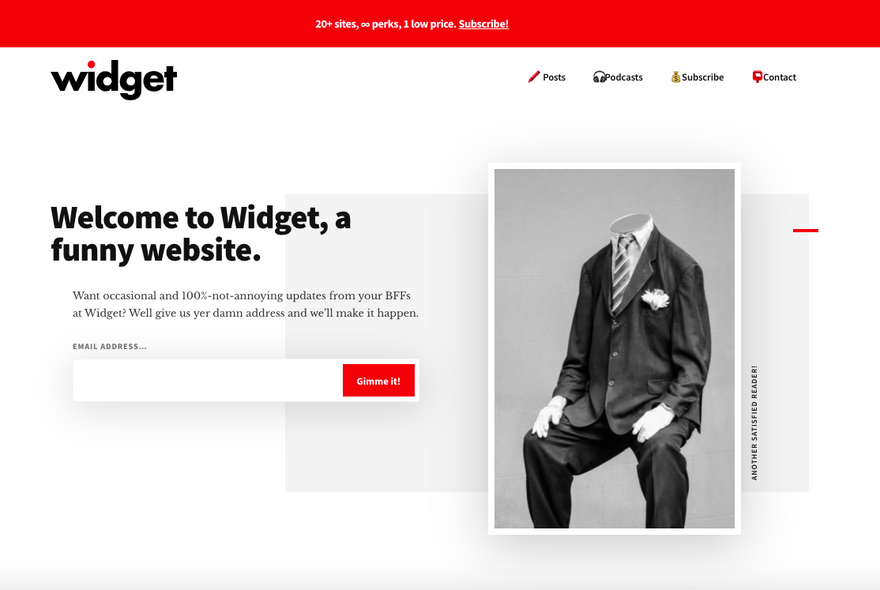 Project overview
Widget is a comedy writing site that if fond of silliness, stupidity and socialism. Our motto is fart jokes and anti-capitalism.
In our 2 months since launching, we've published 40 authors (with a focus on giving access to contributors from historically underrepresented backgrounds; see this post for our stats), seen an almost 1,000% increase in our visitors, seen our mailing list and social follows grow by hundreds, provided free and on-demand humour writing training (as a tool for boosting access), and drafted an equity guideline that will be open-sourced on schedule, among other accomplishments.
Hell yeah, binch. As the kids are saying.
Project team
Widget is edited/run by Sam Allemang and Janet Mowat, two Canadian comedy writers and podcasters so minor it's a wonder they exist. They also make the sketch comedy podcast Work It, about jobs and working. To make ends meet, Sam is a web developer and Janet works in literacy promotion.
For our Grant for the Web project, we've contracted Caitlin Kunkel (@kunkeltron; founding editor of The Belladonna; creator of Second City's online teaching program) to draft equity publishing guidelines.
Every month, we partner with another publisher or organization or program to feature their writers/members/participants. Our first three partners have been The Hard Times, Functionally Dead 'zine, and Flexx.
What we are doing
Our main thing is publishing a diverse group of humour writers, so just check out widgetmag.com and/or follow @widgetmaglol to see our latest stuff! Or grab our magazine of posts from month 1: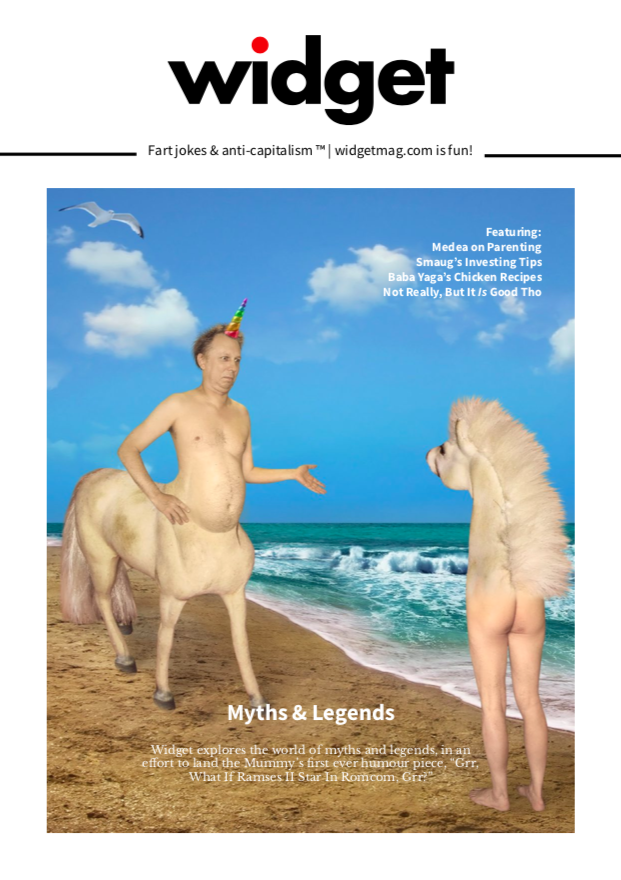 You can also preview our very fine, soon-to-be Pulitzer winning podcast on our YouTube channel: https://www.youtube.com/channel/UCbuZIptc5gB-u20dwWJkZRA. (We know, we know: We'll be all in on Cinnamon when it's just a bit more feature-rich.)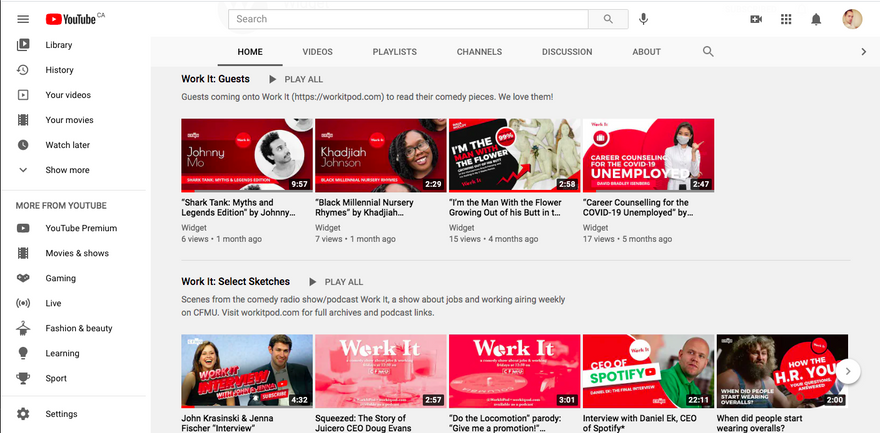 If you've ever wanted to learn or review the basics of humour writing, we're planning on offering 3 free classes by summer – check out https://widgetmag.com/classes and sign up for our newsletter to learn when they launch.
What community support would benefit your project?
Just read, enjoy, share and give props to the authors. We're just here to showcase an eclectic mix of talent and spread the good vibes, daddy-o. Though if you wanted to sub to Coil with our referral code, we wont't stop you – https://coil.com/?ref=widget3221.
If you check out and like our sketch comedy podcast – workitpod.com – a ⭐️ ⭐️ ⭐️ ⭐️ ⭐️ review would be real nice too.
Link Round Up!
Highlight other projects
We're happy to shout out our comedy world budz who are also GftW recipients:
Wearing my web dev hat, https://p5js.org/ is very cool. Processing is a great library for genuinely turning code into art (or the opposite of art: the dreaded 'Infographic'). If you like experimental art and creative coding, you probably already know of this, but otherwise check out some of the demos!