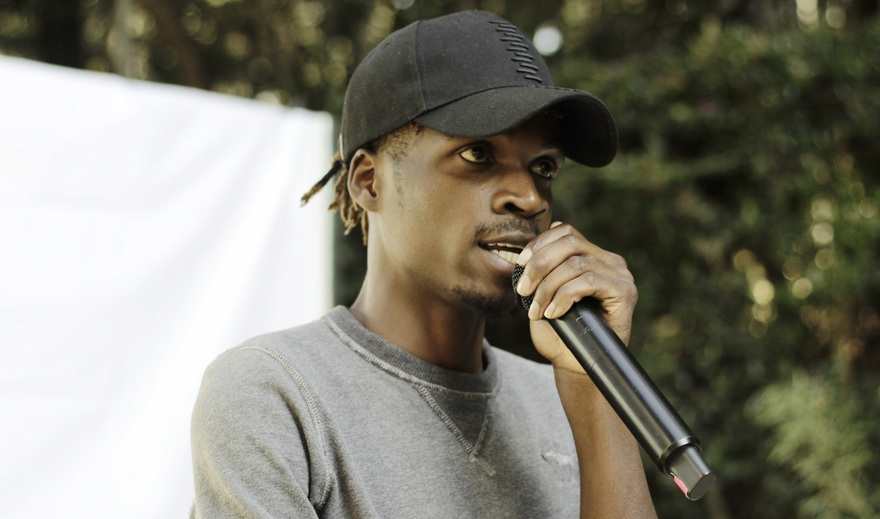 Project Update
There is no shortage of vibrant and creative youth in Kenya who create content to further their art, raise awareness for social issues affecting them and hopefully, eke out a living. Unfortunately, local content creation is poorly monetized and therefore high value and relevant content is not created. Because a significant portion of the population is unbanked, they are not able to leverage the existing monetization platforms such as Youtube and low disposable income and relatively high costs for premium and paywalled content is not available to the majority of Africans.
Through its Moja WiFi platform, BRCK provides affordable internet and content to people in low-income areas. We seek to build web monetization into the Moja platform by offering premium exclusive content using our existing premium content model. Working with local content creators in Africa to develop exclusive content for Moja, we seek to leverage our existing user base to create a sustainable web monetization model that truly benefits local content creators and that users can afford.
Initially we wanted to achieve this by focusing on encouraging Moja users to embrace Web Monetization as a way to reward their favorite artists. Through Moja, We would create awareness around Web Monetization and help our users create Coil accounts to facilitate payments to a sample of content creators whom we would publicize on Moja and also help create coil accounts. As we began to design this implementation, we soon realized that the credit card requirements needed to open digital crypto wallets in Kenya proved a deterrent for many users. and as a result, funding their wallets through Coil would not only be expensive, but unsustainable. As a result Web monetization through Coil was not feasible.
Web Monetization will not work without users actively paying for content. Enter Moja Points,an internal Moja digital currency that users earn from performing activities on the Moja platform. They then use those points to redeem internet sessions and premium content. Moja then converts the points into Ripple and pays out the content provider. This way, users are still paying content creators, but in a manner that does not take hard cash away from their pockets. When content creators realize the earning potential of web monetization, they will become digital activists for the same, encouraging other artists to post in web monetized platforms including Moja and their fans to support them through these avenues.
Our biggest challenge so far has been the lack of suitable payment options for users and content providers in Kenya. Most of them conduct digital financial transactions through mobile money. The problem is further experienced by content providers when selecting payment pointers to receive their payments. Preferred providers like Uphold are not currently available in Kenya and others like Remitano and Local Bitcoins do not offer XRP.
Still, we have made significant progress on the proof of concept through our pilot as a basis for further adoption of Web Monetization on Moja WiFi.
Progress on objectives
Goal 1: Build towards a sustainable monetization platform for local content creators to build locally relevant content for the Moja community.
After many research and brainstorming sessions, we came up with this schema of the Web Monetization ecosystem on Moja.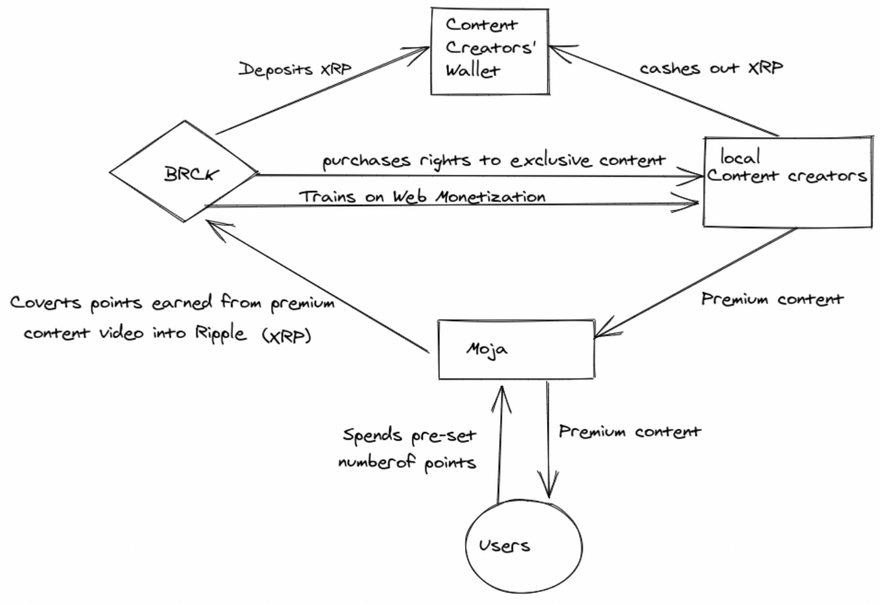 It took us some time to get all the components of this ecosystem in place but we are happy to report that we are currently in the process of piloting this implementation which is expected to end on September 30, 2021.
For our pilot, we want to POC Web Monetization to content providers. The idea is to pre-purchase 1,000 XRP that will be used to reward Moja Premium content providers over a period of approx. three months. All Moja points spent on premium content goes into a pool to be shared among 5 content providers.
At the end of each month, Moja calculates the XRP value of these points less commission and distributes them among the content creators based on content views.The content creator receives payment in XRP to their payment pointer, which Moja WiFi helped them create during their Web Monetization training.
Goal 2: Explore a premium content model for Moja where users are able to gain access to web-monetized content on the platform
We are exploring the following post-pilot model that streams Moja points to individual content creators rather than into a shared pool.
Content creator gives us exclusive content
Moja curates and deploys content on the platform as premium content.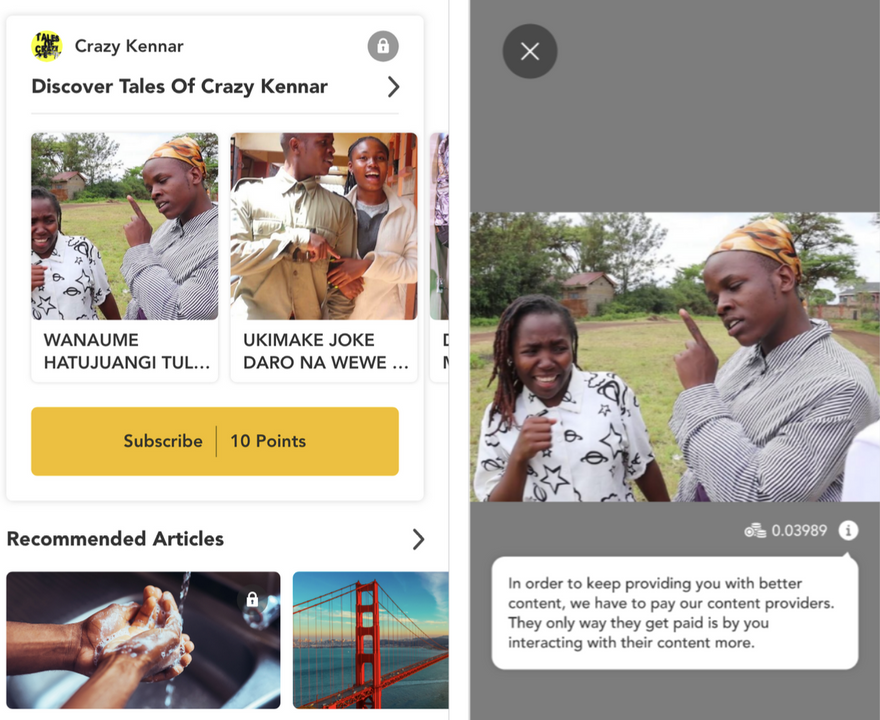 The Moja platform is Web-monetized and each time a Moja user accesses a content creator's premium content, micro payments of Moja points begin auto-deducting from their wallet and transferring into the content creator's Moja wallet based on the duration of time a user spends on that content.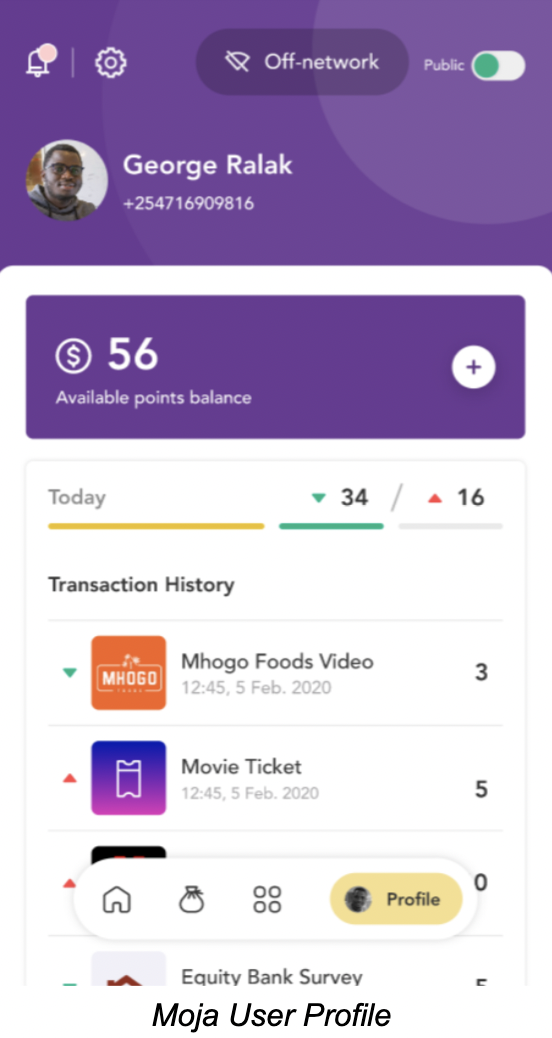 Moja then determines the exchange rate between Moja points and XRP

As the content creator's Moja points from premium content are increasing, so is their value in XRP which is held in escrow until the content creator triggers a withdrawal request.

Content creator button on Moja allows content creators to toggle between the public platform available to all users and the content creator platform only available to content creators.


When a content creator triggers a withdrawal request, it is processed on the back end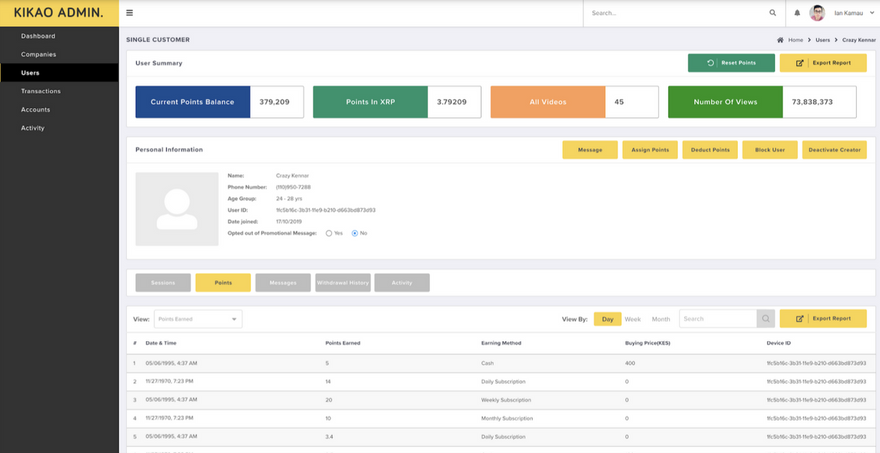 Points are deducted, commission applied and the user receives the balance in XRP to the digital wallet they registered with us.
We think this is a solid use case for web monetization of premium content on Moja and we continue to fine-tune the concept.
Goal 3: Drive local content creation and discoverability on the Moja platform.
We have entered into agreements with 5 content creators from Mathare Valley, an informal settlement in Nairobi, to create exclusive content that is displayed on Moja for the pilot period.
https://drive.google.com/drive/folders/1wOd-1sUMvxnzb3YUbrCKsipeySz2Cs4k?usp=sharing
Their content is prominently featured and easily identifiable on the platform as premium content.
Key activities
Our core business is to connect the unconnected so naturally we are very keen on exposing underserved youth to the benefits of web-monetization as a source of much-needed income for creative youth. Besides getting content providers on board for the pilot, we have conducted a baseline survey for content providers to better understand their needs and challenges. Their feedback helps how we approach our implementation. We also encountered a healthy skepticism for Web Monetization amongst content creators who are new to the idea. We trained our pilot group and helped them set up payment pointers. This proved quite a challenge as many of the content providers in this pilot are unbanked. Preferred wallets like Uphold are unavailable in Kenya while the verification requirements of Gatehub like proof of address are out of reach (most Kenyans only have P.O.Box addresses).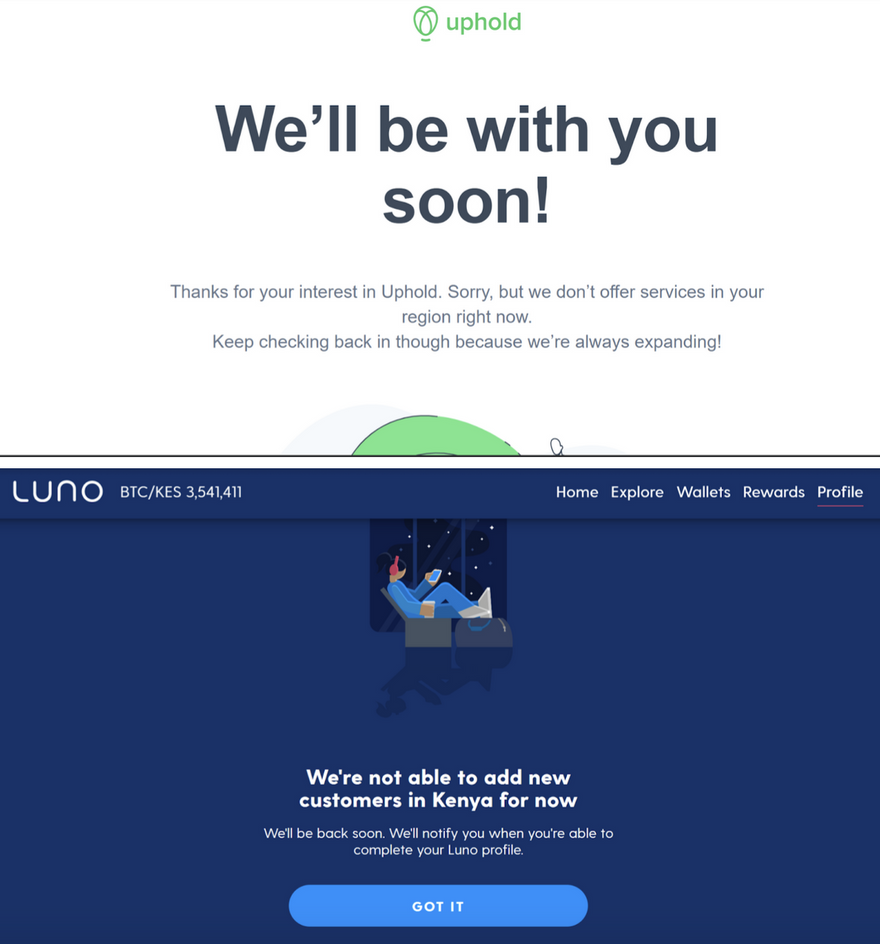 Finding solutions that supported ILP offered Ripple and allowed the use of MPESA was challenging. We finally settled on Remitano because it offers MPESA and has verification options that are easy for most Kenyans to provide.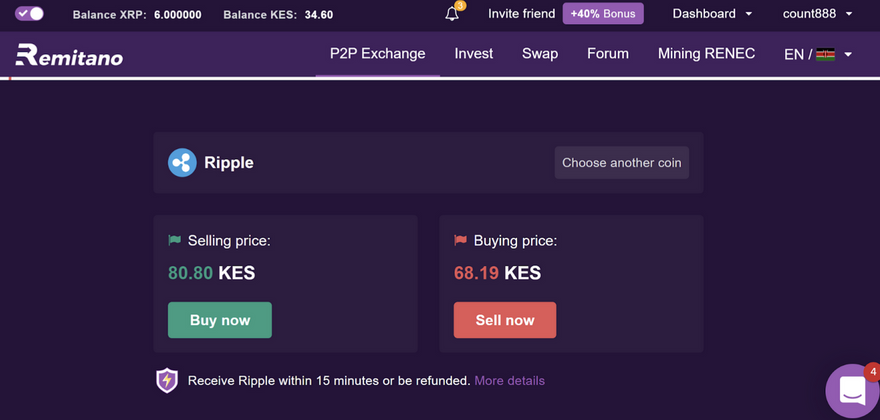 Communications and marketing
Marketing of the Moja network includes print material under the coverage area as well as on-the-ground personal activation about the artists and the options to support them by subscribing to premium content to view their art.
What's next?
During the remainder of the grant period, we would like to:
Conduct research and gather feedback about content monetization for creatives:
Baseline sample survey for content creators: https://www.surveymonkey.com/r/VNPLFTC
Baseline sample survey for viewers on our network: https://www.surveymonkey.com/r/HZY25ML

Endline surveys after the campaign has run
(Please don't fill the surveys, it'll skew our data)

Communications:

Blog Posts about the monetization efforts of the content creators and lessons learned along the way

Social Media posts about the exclusive premium content on the platform
After the grant period:
Engagement with more creatives to put their art on our network
Continue commercializing the Moja network so we can offer monetary rewards to content creators.
What community support would benefit your project?
We are encouraging all organizations interested in engaging with young Kenyans to think creatively about leveraging the Moja platform: advocacy and awareness campaigns; short polls and long surveys; and brand awareness. These kind of commercial engagements with organizations and brands help us offer more monetization opportunities for content creators.
Help fast-track the availability of Uphold and other reputable wallets in Sub-Saharan Africa.