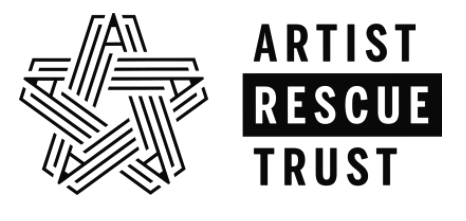 Project Update
This project officially came to an end on August 1, 2021. We are pleased to report that we have met or exceeded all our goals. We successfully built and launched our training program called Web Monetization School. It has been made publicly available for anyone to attend via our website. We also awarded 100 grants to musicians and artists who completed our Web Monetization School hosted on Teachable. As opposed to our public facing trainings on our website, placing this same content on Teachable allowed us to require all applicants to view and complete all modules and quizzes, ensuring they had a basic understanding of how Web Monetization can be used.
All 100 grantees completed the training and each were awarded $1500 grants. We also collected valuable survey feedback from each grantee after they completing the training. This feedback has been passed along to Grant for the Web to help inform further iterations of Web Monetization. Likewise admin access to our trainings on Teachable has also been made available to Grant for the Web to use as they see fit to further educate the Web Monetization community and beyond.
Progress on objectives
Build outreach partnerships with creatively focused online communities and platforms in order to utilize their network effect to promote the grant opportunity. (Met)
Engage with the early Web Monetization community of creators, developers and researchers to understand how adoption of this technology may take place and at what pace. (Met)
Coalesce these learnings into an easy to understand educational framework aimed at our target audience of artists, creators, their fans and followers. (Exceeded)
Partner and collaborate with training advisors and creative agency Ocupop to build these asynchronous trainings. (Met)
Focus on Underserved Communities for outreach to ensure that we do our best to provide equal opportunity at receiving a grant. (Met)
Fund 100 grantees with $500 a month for three months. (Met)
Key activities
Understand what Web Monetization is and the ways in which it could be valuable to artists and creatives and a potential revenue stream. (Met)
Expose all grant applicants to the Web Monetization community and encourage them to proceed with learning more with our Web Monetization School tutorial series.(Met)
Ensure that all one hundred grantees completed our Web Monetization School training and quizzes. (Met)
Ensure that all grant applicants are introduced to Web Monetization and encouraged to learn more about via our Web Monetization School tutorial series. (Met)
Introduce grant applicants and grantees to the Web Monetization community so they can interact and learn from others who are creating new tools and services that are Web Monetized. (Met)
Communications and marketing
General Community Outreach Summary
We successfully built an effective grass roots community to help spread the word about both the grants and our Web Monetization School. Our approach of partnering with other creative platforms and organizations like Reddit, NIVA, Bandcamp, Stageit, Austin Music Alliance and many others created a very powerful network effect. It resulted in us directly reaching those who would benefit from both applying for our grants and knowing more about Web Monetization. While we did try to go a tradition PR route to secure some official press opportunities, we found this to be less effected and in -turn doubled down on our grassroots efforts.
Underserved Community Outreach Summary
Beginning in December of 2020, we focused our outreach on communities that were and still are underserved by philanthropic funding opportunities. The primary targeted groups were BIPOC and women in the arts, and we effectively reached these groups. A significant barrier that we faced in our outreach was a tech literacy barrier that comes hand-in-hand with serving populations that are disproportionately served by higher education programs. We found that Web Monetization is hard for even those with some tech literacy to understand, even those coming from a generation where computer skills were mandatory to graduate high school.
The easy conclusion then was if they have a tough time understanding it fully, one can imagine how mythical it seems to people who lack the tech literacy skills to set up a simple blog or get Shopify store up and running. At times, we felt like we were trying to sell the emperor's new clothes, and no amount of reassurance could truly assure people that there were garments on the hangers. People were still interested in applying to the program, but it took significantly longer to convince them of its validity than if it were a less novel subject matter. But we did make some headway in this part of our outreach we found incredibly valuable in shaping how we approached the build out of the training materials. Our instincts were correct in that adoption of a concept like Web Monetization was going to take simple, focused instruction in an asynchronous way with loads of reinforcement if it was going to be beneficial to any grant applicant or grantee.
What's next?
Artist Rescue Trust was an idea brought to fruition during the first chaotic months of the pandemic. A group of likeminded artists, creators, fans and patrons came together to find a way to help as many as possible, as fast as possible. We have achieved what we set out to accomplish, if not a whole lot more thanks to this grant from Grant for the Web. We thank you and our grantees thank you for all the support over the last year.
As we look to the future for Artist Rescue Trust we know that it may take on a different form with a different mission. But at its core, it will remain a testament to the huge amount good that can happen when people come together to find a way to help others. Regardless of how much it feels like the world is falling apart at the time. Thank you to all our supporters, volunteers, friends, family and grantees. We'll see you all down the road.
What community support would benefit your project?
Help spread the word about our Web Monetization School training programing. It is available to everyone right here.
Relevant links/resources
Artiste Rescue Trust - Grant for the Web Applicant Data Summary