Problem Statement
In today's world, access to almost everything has moved to digital means. The streaming and pre-order solutions in the music industry today have become a vital part of music production. You can literally stream new releases to your phone online, yet there is room for solving some interesting problems. Music is one of the highly rated items of daily consumption just like movies, and yet, for most of us, access and distribution are controlled by record labels and streaming sites available.
Some of the problems associated to the music industry are but not limited to the following:
Fans frequently miss shows from their favorite artists, even when these artists roll into their hometowns.
Poor payments Structures on streaming platforms.
Affordability of Ticket Prices.
Promoting an Upcoming Artist is extremely difficult.
Low Level of Turnout compared to number of Followers.
The Africahacks Web monetization for the Passion Economy has propelled me in the right direction to design a Music streaming website for Nigerian musicians and the whole Africa at large. The website will run on a Web monetization provider - Coil.
Understanding the Why
Web Monetization is an alternative revenue model for the Web. It allows Websites to earn revenue from users without:
· Requiring users to sign-up to a subscription
· Needing to deliver content/services through 3rd-party platforms
· Advertising
For a more detailed description, see web monetization or you can get started with coil here
You can also check out some of my articles on Web Monetization
Possible Solution
TREBLE is a platform where users can stream music or live shows through a subscription and gets streamed to artist wallet while visitors spend time on their website.
The Website partners with a Web Monetization provider, in this case, Coil a specialised digital wallet capable of processing an incoming stream of very small payments.
Ready to support your favorite artist? Let's get started

First things first, users subscribe to Coil or any other web monetization providers to be able to access contents from the website.
Each artist will then link his ILP to his web page on the website. This would likely be a digital wallet or a service that specializes in sending micropayments for content. In this case, Uphold is useful to get a payment pointer.
In return for payment, the website provides the user with an alternative "paid for" experience such as not showing advertising, delivering premium content etc.
Treble is quite similar to Netflix in that users can stream contents based on their subscription.
The company's mission is to do business in a way that is a win-win for both fans and the artists generally.
Using coil, artists can now measure the amount of money you earn in real time as fans spend time on their designated page which solves the problem of poor payment structures.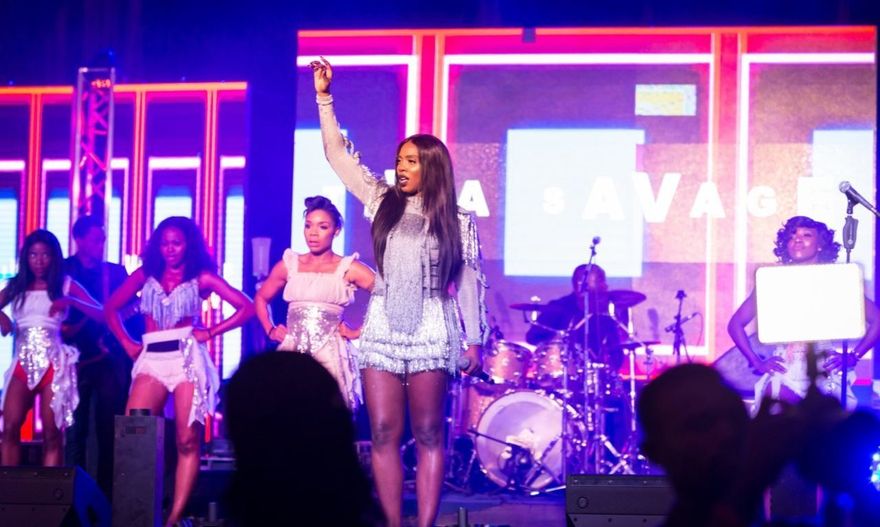 A quick example is: When a new music is about to be released, there is a countdown to keep the fans anticipating such that everyone is glued to the screen. During this period, payments is being streamed to the artist's wallet.
Also, upcoming artists can now promote themselves on the website and actually get people to attend their life shows or concerts physically and virtually. Basically, it is a way to turn the online audience into a paying audience who attends concerts/ live shows from home.
And yes, there will be no restrictions unlike Netflix, all contents will be made available to members that subscribe.
User Interview Summary
All users I interviewed are music lovers. Though 3 out of 5 will love to attend live shows offline, 4 out of 5 are likely to use "Treble".

What More to Expect
The Web Monetization model decouples the user's sender (making payments on their behalf) from the website's receiver (a digital wallet capable of accepting payments for the website).
By using the website as an intermediary the privacy of the user is preserved from both the website and the WM sender.
By providing an alternative revenue model to advertising, Web Monetization indirectly reduces the need for websites to do invasive tracking of their users.
Here is the demo video where I explained how TREBLE works. You can watch now or save for later.

Defining features
I started making a list of the main features that will interest the users.
Stream new releases
Micropayments is streamed to an artist through the ILP address to his wallet while users spend time on the webpage of a particular artist.
Monthly subscriptions to access contents.
Watch music videos on the website
Pre order releases
Buy tickets for live shows
Watch live concerts, shows or vlogs online
Promotion of artists
Fans Hub
Encourage users by giving promo codes, vouchers, etc.
Rough Sketching
Next, I did some paper sketching, outlining some possible layouts to imagine the interactions the platform needs to support visually.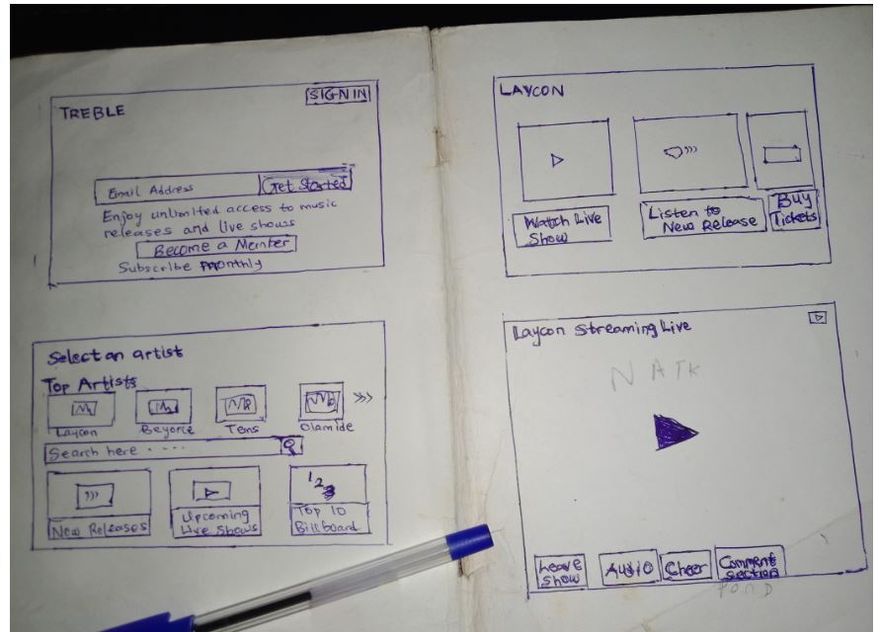 Low Fidelity Prototype
The prototype was created using Figma.
Check it out here:
TREBLE Prototype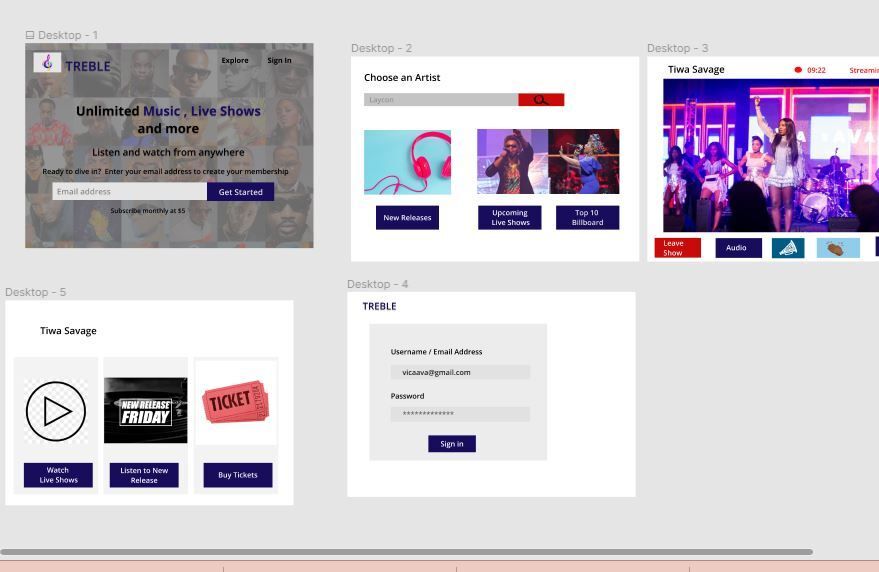 Resources
https://discourse.wicg.io
Thanks for reading!
Share and repost. And yes, I'm coachable, if you have any idea on how I can improve, kindly leave it in the comment section below. Follow me on twitter at ayoyimika6