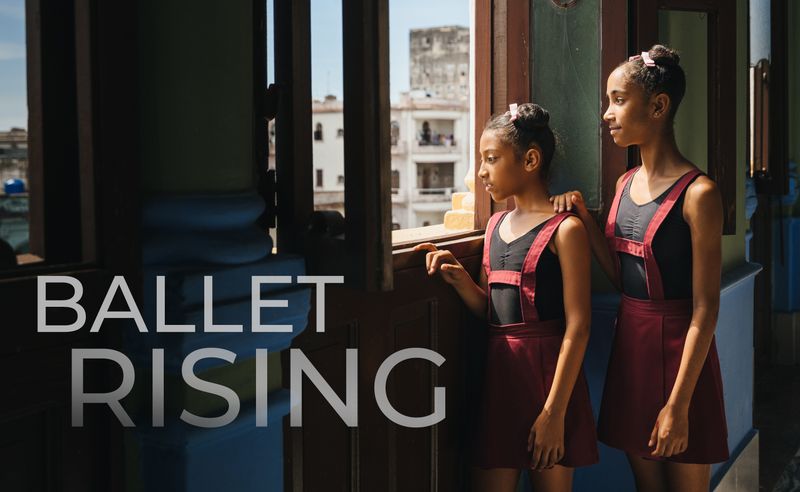 Project Update
Despite claims that ballet is a "dying art form," ballet has been experiencing a renaissance of popularity, creativity, and exposure over the past five years. Much of this renaissance is due to a rise in the global popularity of ballet: ballet schools, ballet companies, and ballet leaders are emerging in countries and regions where ballet has historically not been an important art form. Also important: signs that ballet is becoming more diverse with more BIPOC dancers, BIPOC companies, women choreographers, and ballets that escape heteronormative plot lines. Read more about ballet's global renaissance on our website.
Ballet Rising is here to document and support this renaissance! Conceived of as a media platform using film, video, and journalism to tell the story of ballet in "unlikely places," Ballet Rising addresses a lack of connectivity at the far edges of the global ballet community and a lack of diversity at the center.
Since the grant period opened, Ballet Rising has made significant strides toward developing a better online platform, creating content about ballet around the world, and establishing regular communications with our community members. We have launched a new website, begun to monetize "bonus" content, and published numerous videocasts and articles about ballet leaders, with a particular focus on African ballet leaders.
Our biggest obstacle has been travel limitations spurred by the COVID-19 pandemic. Instead of filming content on location, we have been creating content remotely.
Although we feel we are in a good place now, this grant period has been full of challenges. From complications directly due to COVID-19, to personal issues that were further complicated by COVID-19, we are finally getting up to speed. Ballet Rising Content Creator Lindsay Alissa King had to deal with lost power and freezing temperatures in Texas recently putting yet another roadblock in our path. Our plan was to release our content over a longer period of time but but we are now confident that we will complete the grant period as planned.
Progress on objectives
Objective One: Create exciting content about global ballet
Complete—and more on the way! Our team spent the majority of our time in the first half of the grant period creating new videos and articles about ballet around the world. See "Key Activities" below for links and specifics.
Objective Two: Connect "peripheral" ballet communities to "central" communities
Objective Three: Advocate for diversity in the ballet world
Complete—and more on the way! All of the videocasts and articles we produced during the grant period so far addressed the issue of diversity in ballet. See "Key Activities" below for links and specifics.
Objective Four: Advocate for a new monetization strategy for the performing arts
In Progress—Ballet Rising recently launched on-demand "bonus content" on our website and a special videocast specifically about web monetization for the performing arts. During the final part of the grant period, we plan to ramp up our bonus content option and devote more time to marketing it through our communications and social media content.
Key activities
Launched a monthly newsletter and monthly live AMAs: complete. Sign up for our newsletter and view past AMAs on our facebook page
Launched a new website on Wordpress with better UX: complete. Check it out!
Published multiple articles about ballet around the world, with optional bonus content using the Coil plug-in for Wordpress 8 new articles to date, with more to come
Articles published in the first half of the grant period focused on ballet across the continent of Africa. Learn about dance in Namibia, the history of ballet in Tunisia, and more.
Published 7 new videocasts (with more to come)
Here's where to start: an interview with ballet star Andile Ndlovu and videocast with fellow grantees about the future of web monetization.
Communications and marketing
Ballet Rising launched a monthly newsletter and a monthly AMAs series for followers to gain direct access to our founder and former principal dancer Casey Herd.
In addition, we hired Marguerite Wiewel to handle email communications and to manage our social media. Marguerite has done an excellent of job of increasing our online engagement and our number of followers.
Casey has also publicized Ballet Rising's work on several podcasts. Here are a few to check out.
Paul & Tonic + Just A Meme Podcast & more on the way
What's next?
For the remainder of the funded period, we have five major goals.
Continue to publish articles and videocasts

Increase our social media communications on Instagram, with the goal of significantly growing our following

Market our bonus (paid) content and ramp up the amount of Ballet Rising bonus content available

Complete in person interviews.

Write an article about web monetization for the arts as an extension to the our videocast on the subject.
What community support would benefit your project?
Most importantly, you can sign up for our newsletter and share our content. If you know a dance or arts lover, please let them know about Ballet Rising!
We'd also love input on the type of bonus content you'd like to see. Is there behind-the-scenes content you'd be interested in? Exclusive photos? Let us know!