Project Update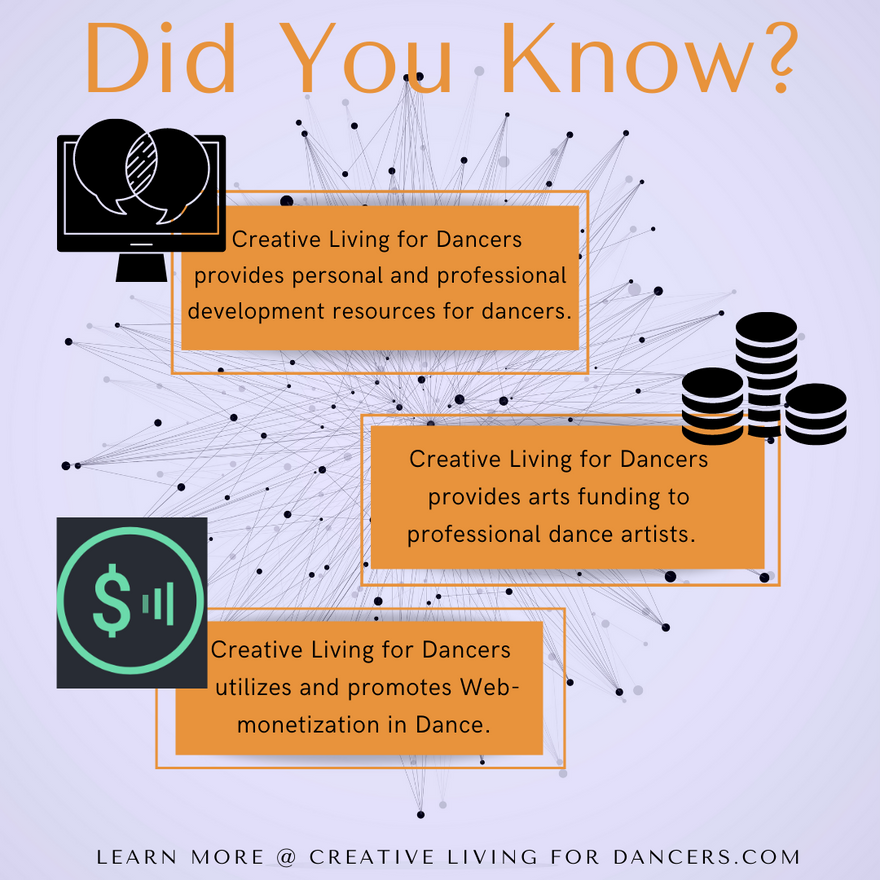 The Creative Living for Dancers Project focuses on the renewed spirit of innovation to empower and enrich the dance community in the digital sphere. It consists of two parts:
-Arts Funding via The Creative Living for Dancers Award - (4) 1000€ Awards to Belgium and Michigan-based Professional Dance Artists to create their own digital dance projects.
-Professional Development materials via testimonial style videos that focus on the empowerment and expansion of freelance dance artists careers.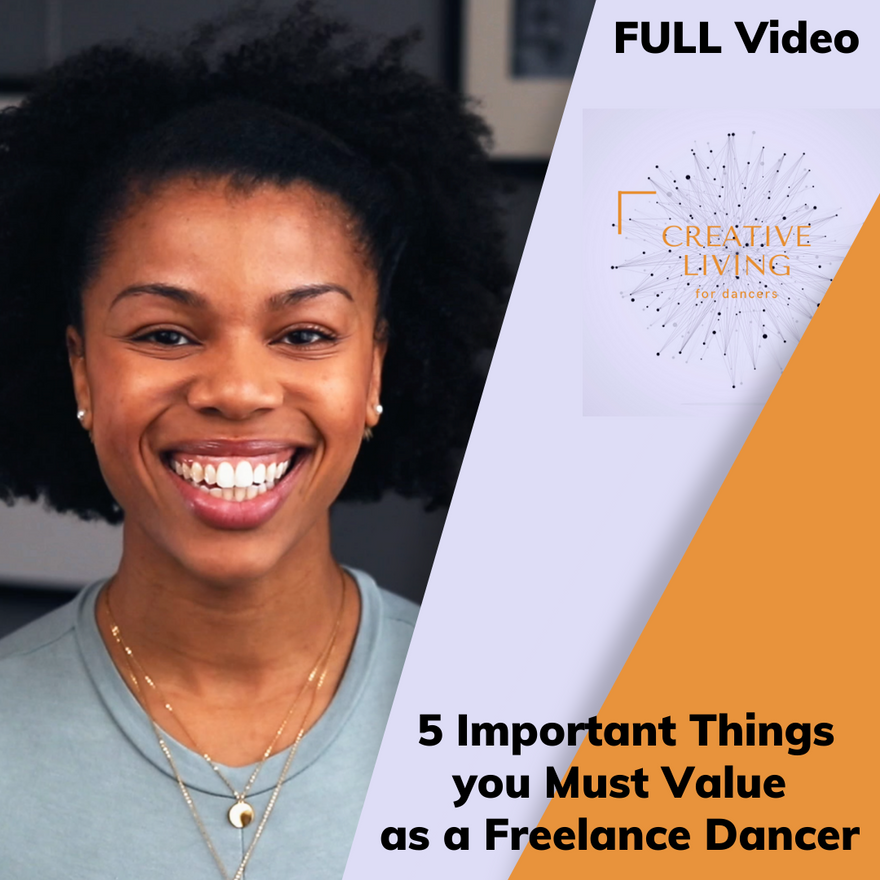 The Call for Proposals for the Creative Living for Dancers Award was very successful with 22 applicants who were interested in creating a new dance projects. I also engaged 5 other notable dance professionals to serve as the CLDA Committee to help select the final 4 awardees. In early January, the 4 awardees began the creation of their projects and plan to release their projects on Cinnamon Mid-March. The most difficult aspect of the CLD Award process was the marketing, organization and follow-up. I took on every role necessary from web-site creation, branding, and communication. As the project grows, I hope to add more members to my team to alleviate the demands of the project.
The CLD Award timeline is on schedule however the release of the professional development videos has shifted. Instead of posting weekly videos, all 20 videos will be created and released with the CLDA projects in Mid-March. Marketing-wise, I find it is advantageous to market the 4 new projects and professional development materials as an incentive to get users to view the content on and subscribe to cinnamon.
Progress on objectives
I have met the original objectives of:
(1) gaining momentum in the successful launch of Creative Living for Dancers weekly content.
https://creativelivingfordancers.com/professionaldevelopment/
(2) and secondly, directly support artistic works by dance artists.
https://creativelivingfordancers.com/2021/01/22/and-the-creative-living-for-dancers-awards-go-to/
Key activities
The Following Deliverables were outlined in my original proposal and are currently on track to be completed.
20 - 5 to 10 minute Testimonial Style Videos
20 - 1 Minute Content Teasers
20 - Downloadable Worksheets
4 - Dance Videos created by Web Monetization for Dancer's Awardees
As I've really focused on producing quality content for dancers most videos have ended up being as long as 20 to 25 minutes.
Communications and marketing
Currently, I'm seeking better ways to market CLD without relying on marketing via social media. I'd like to explore avenues that protect user privacy and do not utilize tracking or ads. As a result, I am no longer working with the digital marketer that was outlined in my original proposal and seeking another professional in line with my objective.
In searching for new marketing avenues, I've focused on connecting directly with my networks and discussing my project in public via multiple Instagram and Facebook lives with others arts professionals and creatives.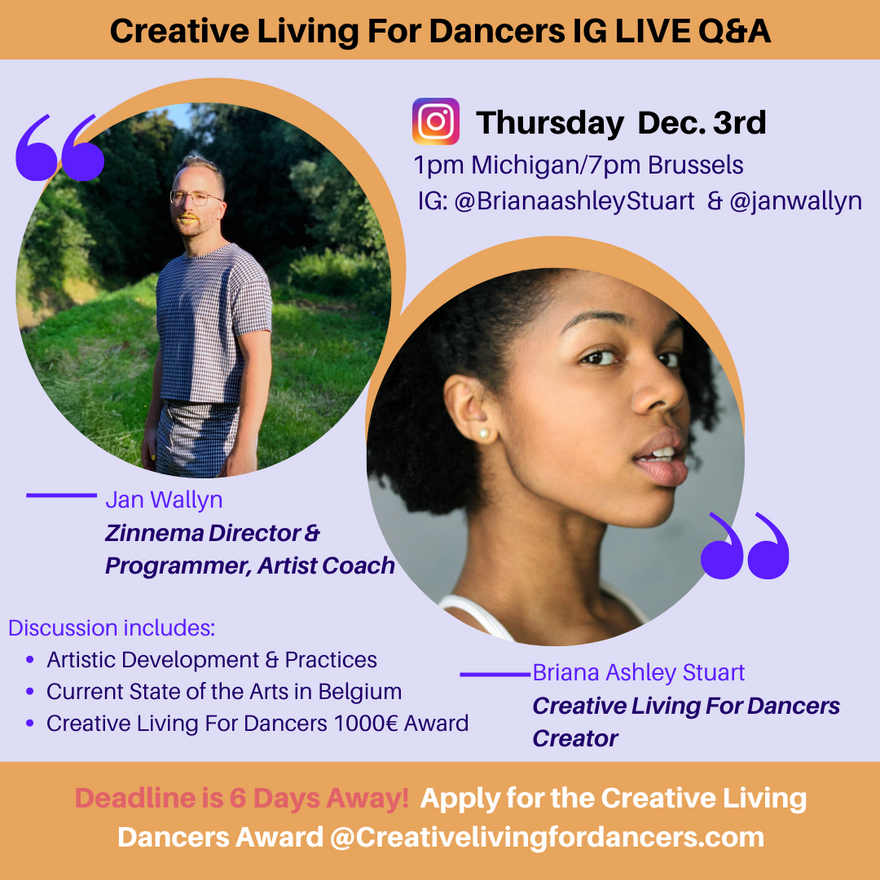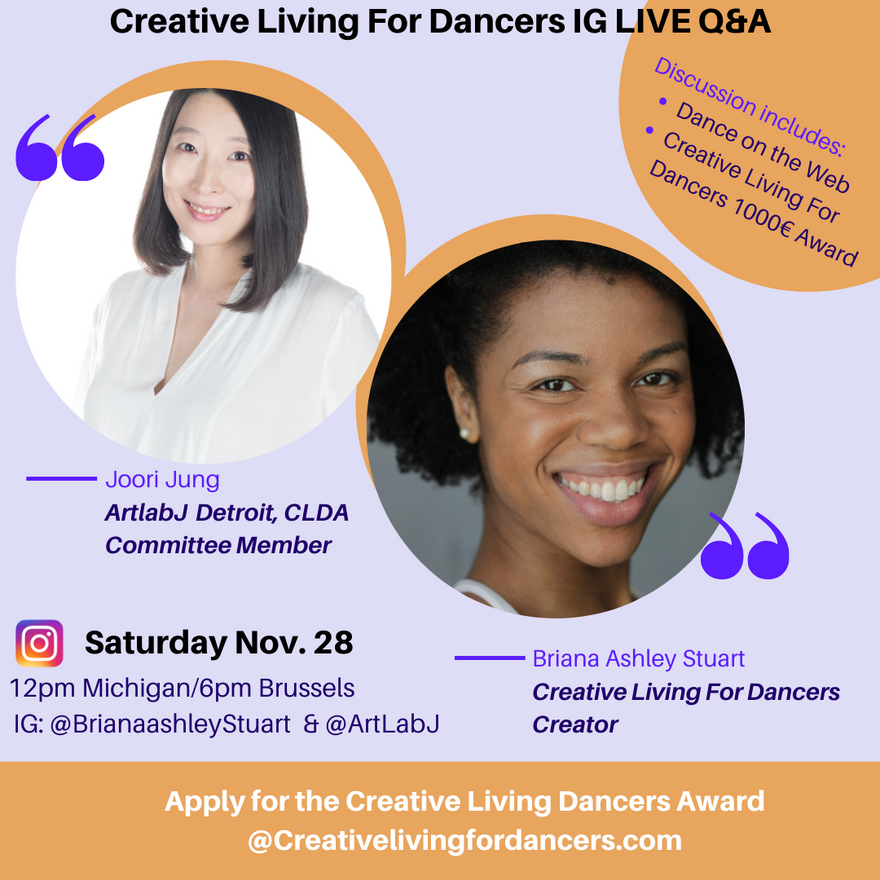 As well as a videocast discussing Web-Monetization & the Arts with fellow Grant for the Web Awardee, Casey Herd with Ballet Rising.
https://cinnamon.video/watch?v=512200494752465959
Considering that Web-monetization is very new for the arts community, I've written blogs and other sections on the CLD Website to best explain its benefits to the arts world.
https://creativelivingfordancers.com/about/web-monetization/
What's next?
The remainder of the grant period will be focused on official release of the 4 Creative Living for Dancers Awardees Digital Dance Projects and 20 Professional & Personal Development videos and workbooks for Freelance Dancers.
Leading up to the release, the CLD Awardees will be building their online presence on and off Cinnamon to contribute to a successful launch of their projects. I will also be reaching out to dance organizations and contacts to discuss the professional development videos as well as the possibilities of Web-Monetization and the arts.
What community support would benefit your project?
I'd love to connect with anyone interested in Web-Monetization in the Arts and those who have connections to any communities interested in arts related content.
Check out CreativeLivingForDancers.com for all relevant links & resources.
Additional comments
Creative Living For Dancers has truly grown to be it's on identity and brand that I believe will advance dancers in ways we hadn't thought of. Thank you for this opportunity!