Project Description
We're building Erase All Kittens - an online adventure game designed to equip young children with professional digital skills and knowledge of essential topics, including entrepreneurism and climate change. EAK is different to other coding tools because as players progress, they can edit the source code that governs the game environment building and fixing levels as they play. Our mission is to give every child - especially girls - life-long confidence in their own abilities and potential, through teaching them web development skills from an early age.
Project Update
Since our interim grant report, we've been working on new gameplay content teaching HTML, CSS and Javascript skills, making the game fully compatible with all browsers, QA testing and one-to-one beta testing with students, fixing bugs, and marketing EAK and our Grant for the Web partnership through blog posts articles and our social media accounts.
We ended up extending our grant schedule having underestimated the time needed to reach our objectives, and we moved the date of our soft launch forward to mid-October so that we could include a new tutorials and hints system with VOs following feedback from younger students. We're proud of what we've achieved so far and very grateful for the opportunity to experiment with web monetisation, and be part of an inspiring community working towards building a fairer and more inclusive internet for everyone.
What we achieved
Designed and developed a new website and 3-4 hours of gameplay content including over 30 new coding challenges teaching HTML and CSS skills, 16 coding badges and 52 kitten cards
https://eraseallkittens.com/

80% of 20 students aged 9-12 completed each new level during beta-testing at School 21 in London

90% of children wanted to learn more about coding after playing, half of them being girls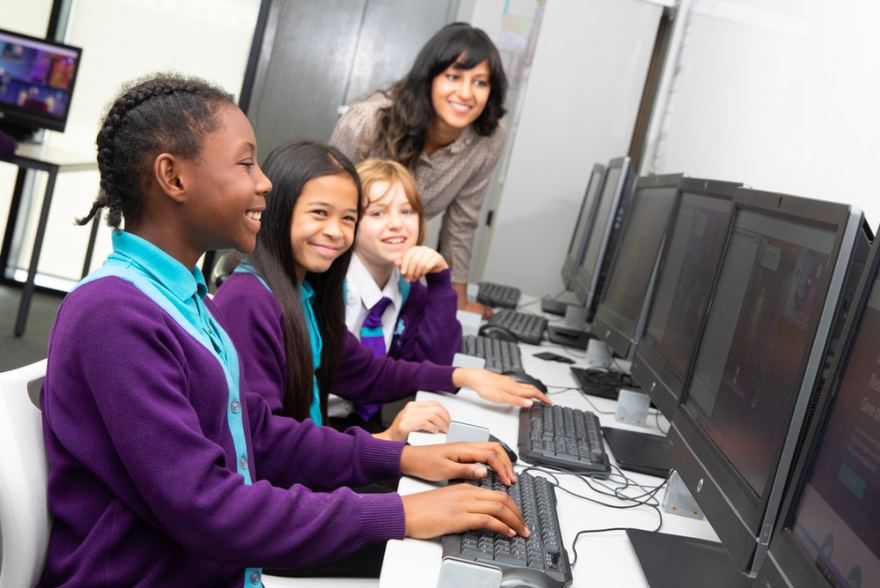 Increased traction - 34,000 new sign ups during the project's duration and EAK is now being used in approximately 3500 schools, mostly in the US and UK

Erase All Kittens was featured as one of the top coding tools in Forbes, Mashable and WIRED https://www.wired.com/story/coding-games-for-kids-girls/

Integration of Coil into the EAK website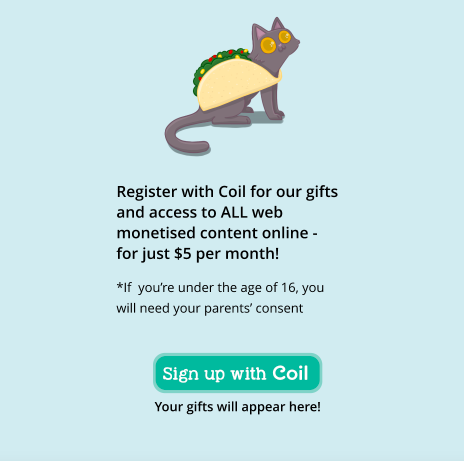 What's next?
With our grant period at an end and the recent soft launch of our new website, we're now focusing on developing new gameplay content and marketing the extended version of Erase All Kittens to parents and schools so that our company can become sustainable.
We're also building a new Hackable Cards platform for celebratory days including Christmas, Halloween and Valentines Day, where children and adults can easily personalise cards using HTML and CSS and share these on Twitter, Facebook and Instagram. We learnt a lot from our Web Monetisation experiments with Coil and Uphold, particularly in the areas of UX/UI, and will consider similar experimentations in future for full access to our Hackable Cards which we're currently rebuilding and expanding : ) https://eraseallkittens.com/hackable-cards
If you're interested in our work, you can follow us on Facebook, Instagram or Twitter (@eraseallkittens) or reach out to us at hello@eraseallkittens.com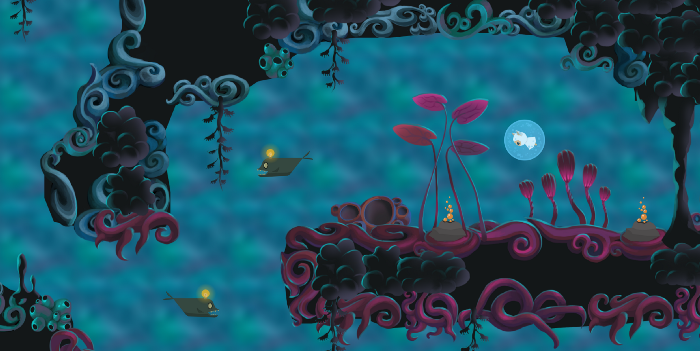 Special thanks to Desigan, Chris, Erika and Ayesha from Grant for the Web for supporting us with this grant and introducing us to some awesome people in the gaming community!