It was the tenth edition of the js13kGames competition overall, but third with the Web Monetization category already - here are the games that implemented the Web Monetization API within 13 kilobytes.
We've started in 2019 with Coil support, and then in 2020 with Grant for the Web, which we continue this year. Out of 223 games submitted in 2021, 30 are Web Monetized - you can play all of them on the compo website.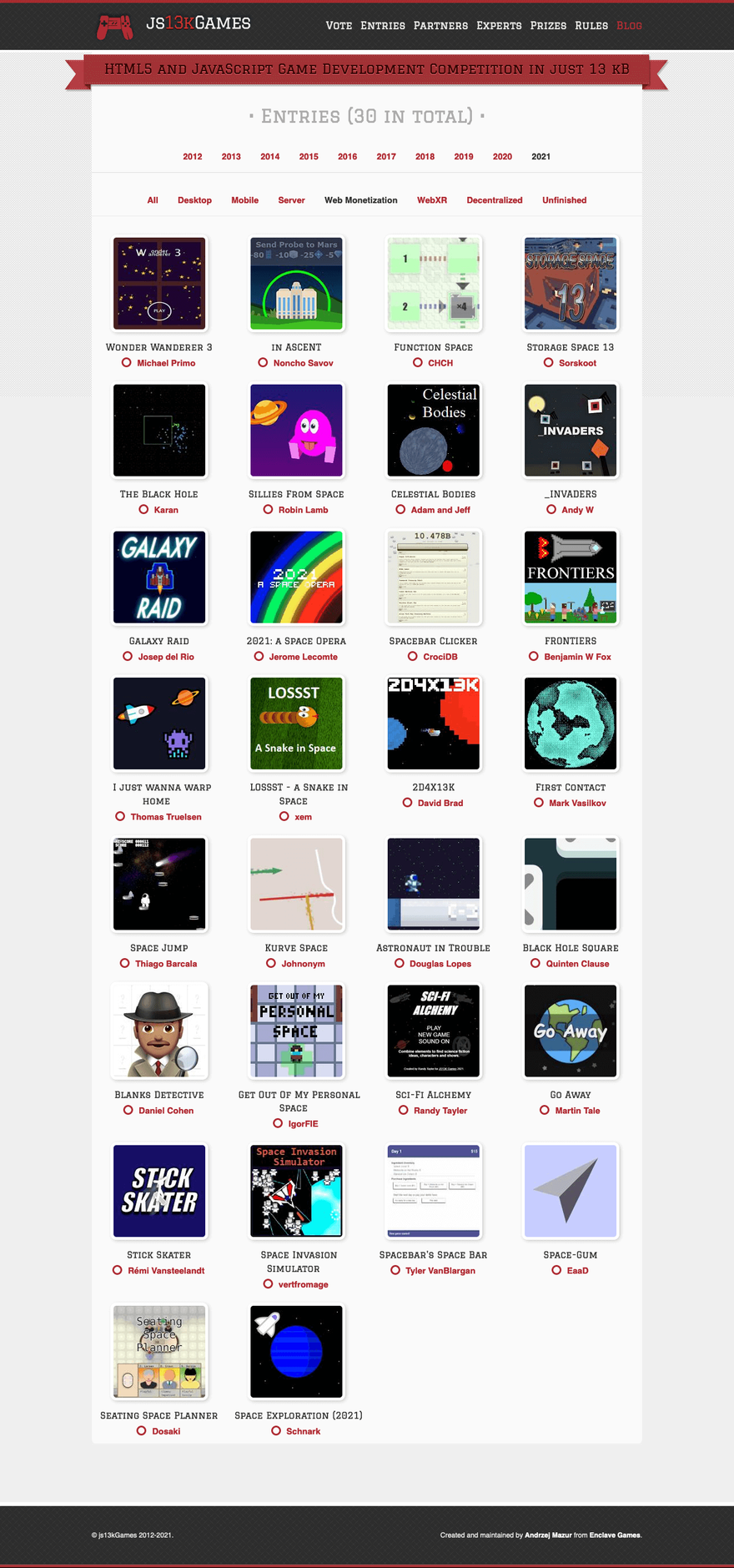 This time, beside the usual digital prizes (including Coil membership plans for six months each for every participant and Coil swag for top5 games), we are also giving away a total of $1300 to the ten best entries in the category.
Winners of the Web Monetization category are going to be picked by dedicated experts: Ewa Mazur, Nathan Lie, and Yuriy Dybskiy. All the results, including the overall ones, are going to be announced on October 5th.