It's been five hundred weeks, or 3500 days since the beginning of January 2014 when I started publishing the Gamedev.js Weekly newsletter. Time flies so fast!
It began for the same reason js13kGames was created in 2012: there was no such thing at the time, so I decided to start one myself. I know it's not the best newsletter in the world, and the subscriber count is not that impressive given the time since inception (about ~7500 right now), but it's still being sent! Every single week, every single Friday (though in those years I might've sent it two or three times on Saturday), no matter the conferences, holidays, or other events. Every. Single. Week. Times. Five. Hundred.
I love the community behind it: almost in every issue I'm publishing some content that was suggested by the readers. Most of the emails with a link starts with something along the lines of "hey, I'm a big fan of what you're doing, been subscribed since a few years now, here's my little something I'd like to share with the rest of the readers". Sometimes it's tough to be consistent, especially in the span of almost ten years now, but knowing that there are genuine people enjoying an email in their inbox once a week help me keep going. Thank you!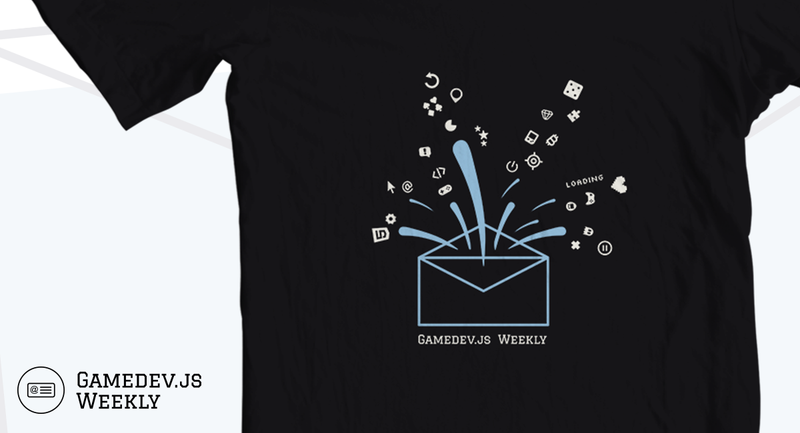 Ps. If you'd like to support what I'm doing, you can buy this fancy t-shirt in the Gamedev.js Shop my wife Ewa designed for this occasion, donate via PayPal, or get in touch if you'd prefer crypto or bank wire. Every bit helps, especially now in those difficult times. Cheers!