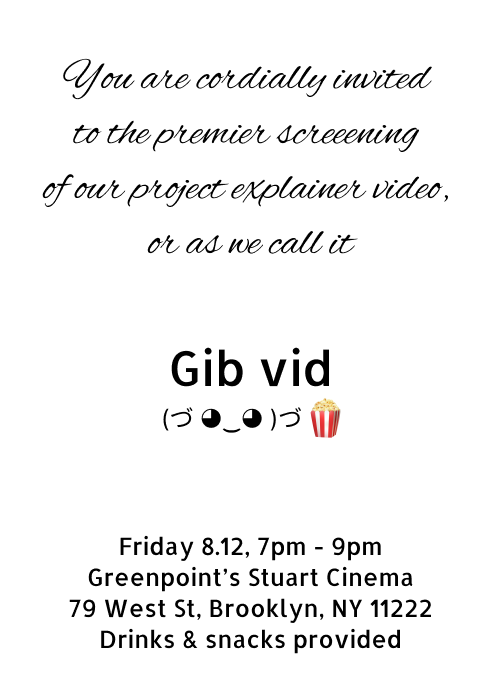 Hi folks!
We would like to invite you to join us for the screening of our first explainer video that summarizes the work our team has done to build "the giftcard for the Internet" aka monetized link sharing.
During the event, we will also showcase a demo of our product and host a Q&A session.
We would love your attendance for a few reasons, first of all, we want to meet you all IRL (time-space permitting). Also, with your intimate knowledge of the subject matter, we would love to hear your feedback. This is a breathing project and it is constantly refined and updated.
Event: Gib Vid Screening
Where: Stuart Cinema & Cafe
79 West St, Brooklyn, NY 11222
When: Friday, August 12th, 7pm-9pm
Bonus: Free entry + drinks & snacks provided
How: RSVP!
If you are interested but are unable to attend, we will be sharing the video + our demo website here for our final grant report.
As always, you are also welcome to reach out to us at hello@astar.app.
Thank you + hope to see you there ;)
Adelya