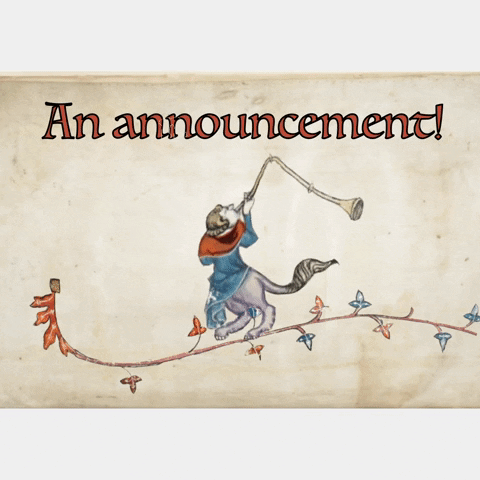 We are excited to announce that the Interledger Foundation's Grant for the Web program has awarded five new projects that explore Web Monetization in the fields of culture, art, and technology, all while introducing more people to the idea of better business models for the web. Please join us in welcoming these projects to the Web Monetization Community.
Free Code Camp receives a $50,000 USD award for the Web Monetization and the Interledger Protocol -- A Full Beginner's Course for Developers project
The most common question asked of freeCodeCamp, is "OK -- now I have some basic programming skills. How do I make money?" The typical answer has been "start applying for jobs" or "try to find a freelance client." But with Web Monetization, it is now possible for developers to directly monetize the attention their projects are getting without collecting private data or bombarding learners with advertising. This course will teach developers about Web Monetization tools, including the Interledger Protocol, and incorporate them into their projects. FreeCodeCamp will publish this course on their YouTube channel, which has more than 4 million subscribers and throughout their community of developers, mentors, and learners. The course itself will be Web Monetized with proceeds funding the non-profit freeCodeCamp
"It was the open web that made the freeCodeCamp community possible. And now, Web Monetization will make it easier for creators on the open web to sustain themselves. We are excited to play a part in teaching these creators how to use these new tools through our free in-depth course on Web Monetization and the Interledger Protocol." Quincy Larson, the teacher who founded freeCodeCamp.org
Little INKPLAY Shop® receives a $50,783 USD award for the Black Tattoo Anthology project.
The Black Tattoo Anthology addresses the historical erasure of Black artists and Black tattoo culture. The project will create an anthology that chronicles the Black tattoo experience from professional artists with at least five years in their craft and outlines the historical milestones, movements, and contributions of Black artists and artistry to the tattoo industry. This digital collection will be created, curated, maintained, and Web Monetized by Black practitioners and the tattoo community, and the stories will be shared both digitally and in physical form.
"Tattoo has been demonized, colonized and marginalized; then repackaged and resold to Black people as if it's not been one of our oldest forms of communication, identification, and healing since the beginning of time." Imani K Brown, Project Lead, Black Tattoo Anthology
Addis Futures Lab receives a $100,000 USD award for the Digital Gojo project
Digital Gojo addresses the lack of access to diverse digital content available to Ethiopians across the diaspora. Digital Gojo is a research and development project exploring use-cases to transform Ethiopia's local and international creative value network into a sustainable web monetization ecosystem. The project will include a digital platform that will offer a working prototype for distributing and monetizing content while examining new commercial and cultural access models. Using the Interledger Protocol and Web Monetization API, the project will develop a Web Monetization workflow that can facilitate micropayments to Digital Gojo members and subscribers invited to participate in the revenue sharing. The Digital Gojo platform infrastructure will allow for a circular ecosystem where members benefit from the shared value of their network.
"We are extremely excited to R&D new models for empowering creators and uplifting culturally relevant content for Ethiopians around the world through the Digital Gojo platform. We thank the Interledger Foundation for trusting and investing in our vision. It means so much to our respective communities and us." Metasebia Yoseph, CEO, Addis Futures Lab
The Black Artist Collective receives a $125,000 USD award for the Art of Influence project.
The concept of a starving artist is not a complete cliché. Artists in general, and black artists in particular, often labor in obscurity for years before reaching major success, if they ever do. When artists sell their work, they typically get a one-time payout with no possibility of receiving any money when collectors resell their work for greater profits. Similarly, independent curators are paid a one-time fee, but they receive no residuals when their ideas are reused. The Black Artist Collective's platform will model a new, passive revenue stream for artists and curators to add long-term value to their essential work. The Art of Influence project will leverage close relationships with curators to connect black artists with a global network of collectors and art enthusiasts. Online exhibitions, curator "walk-throughs," and studio visits will provide a meaningful access point for the public to engage with living artists' work. By integrating Web Monetization micropayments into The Black Artist Collective's platform, even novice art lovers can contribute to artists' financial wellbeing as they learn more about their work.
"We are excited to utilize this platform as a starting point to showcase the work and the powerful impact of black artists whose work helps us further the conversation on important matters that our community must face daily." - Lola Keyes Wood and Candice Tasker, Founders, The Black Artist Collective
Carolyn Malachi receives a $125,000 USD award for the Call & Response: A System for Converting Virtual Audience Reactions Into Money and Sound project
The National Independent Venue Association's pandemic-era survey affirms that live performances and touring account for most of the musicians' income; these in-person engagements represent work that musicians primarily cannot do for the foreseeable future. The music workforce shifted to working online but without living-wage compensation for providing virtual concerts.
To help address this problem, Call & Response is a system to convert real-time, virtual concert audience responses into money and sound for performers using social media and other virtual platforms. Dubbed Call & Response after the eponymous Black music tradition, the system leverages blockchain and digital signal processing technologies to address for virtual environment performers two critical problems: silenced audiences and inadequate compensation. The system absorbs audience response data and delivers digital asset payments to performers. Web Monetization technologies are crucial to the buildout of Call & Response. The goal is that the Interledger Protocol can facilitate three objectives - payment to performers without exacting a currency preference, interoperability, and eased access to income.
"I want to live in a world where work-life balance and financial stability are, for the creative professional, the norm and not the exception.", Carolyn Malachi Project Lead, Call & Response
About freeCodecamp
freeCodeCamp.org is a nonprofit that helps people learn to code for free. We accomplish this by creating thousands of videos, articles, and interactive coding lessons - all freely available to the public. More than 40,000 people have gotten a first job as a software developer after completing some or all of our curriculum.
About Little INKPLAY Shop®
Little INKPLAY Shop® is a destination tattoo fashion house and gallery founded by the (in)famous kawaii Black female tattoo artist Imani K Brown. Inspired by sensational kawaii, colorful, fun Japanese street styles, and wellness, we offer a boutique-style tattoo therapy experience for embracing body positivity, cuteness, & individuality in healing hues of pink. Our mission is to focus on helping our customers from all walks of life permit themselves to embrace self-expression and individuality for long-term happiness. We call it all #INKPLAY
About Addis Futures Lab
Addis Futures Lab is a research and development lab working at the intersection of art, culture, and emerging technologies. We create interactive tools, platforms, and immersive experiences that impact physical and virtual spaces and communities.
About The Black Artist Collective
‍The Black Artist Collective is an ever-evolving space created as a platform for artists to interact with their audiences and continue to share their works. We will identify, amplify and provide a platform for their talent to be seen, appreciated, and experienced.
**About Call & Response **
When uncertainty engulfs the world and musicians attempt to maintain livelihoods and relevance in the virtual performance space, the Call & Response system uses real-time data to compensate performers and return them the sound of their audiences.
About the Interledger Foundation
The Interledger Foundation's vision is a world where anyone can seamlessly earn, share, buy, sell and trade with anyone else on the web. To achieve its mission of global financial inclusion, the Interledger Foundation operates as a 501(c)(3) charitable organization to maintain and advance Interledger as a public good in the service of financial inclusion. Any bank, provider, government office, or other entity can freely use Interledger when designing inclusive payment systems. Creators, developers, or organizations can apply to the Foundation's Grant for the Web program to fund their Web Monetization initiatives. To learn more about the Interledger Foundation, visit https://interledger.org/ and follow Interledger on Twitter, Linked In, and Slack.
About Interledger and Web Monetization-
Interledger is an open-source technology that can send payments across different networks, regardless of currency or platform. Interledger is built based on the same principles of the internet that move small packets of data from one network to another at a very high speed and low cost; instead of moving data, Interledger moves currency. Developed through broad collaboration under the W3C, the Web Monetization feature of the Interledger Protocol is a proposed W3C standard that provides a simple way to transfer very small micropayments across the internet, all the way down to $0.0001, or one ten thousand of one cent.
Header Image: Photo by Jeremy Yap on Unsplash