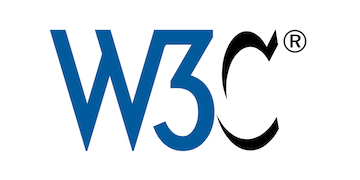 We are excited to announce that Grant for the Web has awarded the World Wide Web Consortium (W3C) a $268,700 USD grant to help ensure that the Grant for the Web program, grantees, and community shape an emerging Web Monetization ecosystem favorable to open standardization. Grant for the Web is a program funded and led by Coil, working in collaboration with founding collaborators Mozilla and Creative Commons.
Various important aspects of web technology development including privacy, security, internationalization, accessibility, and interoperability are often overlooked in ways that can delay successful global scaling and lessen their societal impact.  The Grant for the Web project will link   experts in these capabilities with both the Grant for the Web Program Team and its grantees to advise on the best approaches to incorporating open web design principles. 
"W3C is excited to partner with Grant for the Web to help contribute to a process that is accessible, international and secure as well as to learn the perspectives of the platform creators." – Jeff Jaffe, CEO, W3C
W3C will use this award to allow staff to liaise with grantees and Program Team and also to reach new global audiences for the  idea of Web Monetization.$25K  in  Inclusion Grants will  underwrite new W3C memberships to support diversity, inclusion, and equity in the Web Monetization ecosystem and in the broader web standards movement.
"W3C and Grant for the Web are committed to getting more heads, hearts, and minds involved in building new business models on the web. We believe that Web Monetization has the opportunity to start to decentralize privilege and power and expand financial inclusion. But to do that we need those voices involved at the standards and design level. Together we are taking a step forward to link communities into the process." Chris Lawrence, Senior Program Manager, Grant for the Web‍
W3C will advise the Grant for the Web collaborating partners Coil, Mozilla, and Creative Commons on how the program can better strengthen our championing of web standards in our policies and practices. For further detail, see our FAQ and sign up for our mailing list to ensure you get updates about future grant opportunities. 
About The World Wide Web Consortium (W3C) is led by Tim Berners-Lee, inventor of the World Wide Web and Director, and Dr. Jeffrey Jaffe, W3C CEO. They are supported by a staff of technical experts who help coordinate technology development and manage the operations of the Consortium. The W3C achieves its mission by bringing diverse stakeholders together, under a clear and effective consensus-based process to develop high-quality standards based on contributions from the W3C Members, staff, and the community at large. In administrative terms: W3C is administered via a joint agreement among these "Host Institutions": MIT , ERCIM , Keio University, and Beihang University. The W3C staff (many of whom work physically at one of these institutions) is led by a Director and CEO. A management team is responsible for resource allocation and strategic planning on behalf of the staff. The W3C Chapters play an important role in W3C being an international organization. 
‍About Web Monetization – Web Monetization is a proposed API standard that allows websites to request a stream of very small payments (e.g. fractions of a cent) from a user. In exchange for payments from the user, websites can provide the user with a "premium" experience, such as allowing access to exclusive content, removing advertising, or even removing the need to log in to access content services.‍
‍About Grant for the Web – Grant for the Web is a $100 million fund that enables content creators and software developers to adopt and advance Web Monetization and the Interledger Protocol: open-source tools for better, alternative online business models that benefit the public good. Grant for the Web is funded and led by Coil, working in collaboration with founding collaborators Mozilla and Creative Commons. GftW Charter.