Hello everyone, Uchi here. I am the Founder of AfricaHacks, where we create platforms and programs for Africans and everyone to create value to improve their lives, their families, and the world at scale.
Our grant is to create a Hackathon that introduces more people to Web Monetization and enables Devs in Africa to integrate Web Monetization into their projects/startups or think of new ways to innovate around fair and creator-friendly revenue models.
We originally scheduled the Hackathon for the Web for October, but due to the #EndSars uprising, we moved it and cohosted it with our Global Innovation Competition, #AfricaHacks2020.
Project Update
Cohosting the Hackathon for the Web with AfricaHacks 2020 meant Web Monetization was a category/challenge among three categories; thus, some participants chose to work on other hackathon challenges, reducing the number of WM projects from the Hackathon. The upside of cohosting was that we had more collaboration between skills and projects and as such, we are planning a new Web Monetization program starting next week. Read on...!
Progress on objectives (milestones)
✅ Decide the prizes, potential sponsors, and others:

We awarded laptops to all team members of AkuafoLink, the winner of the Web Monetization prize.
We welcomed Vonage, Linode, Auth0, and others to provide their API and present prizes to amplify the Hackathon.

✅ Build the Hackathon planning team
Christine Dikongue and I added the following to lead different aspects of the Hackathon

Hillary Masha - Tech and Hacker Experience
Toni Ogunmade - Logistics
Princess Ovavie - Inclusion
Hammed Babatunde - Community
Mariam Hamzat - Marketing

✅ Hackathon Website, Judges and prizes finalized and virtual platform

We launched a new naijahacks.com website
Launched an innovation lab platform to power the Hackathon
Revamped the participant profile resume and portfolio page

✅ Call for application, finalize Judging App.

We had 2,500 applications and accepted 1,100 participants.
And had 35% women.
With participants from 15 countries
Key activities
Hackathon Website ✅
Host at least 100 Projects submitted to DevPost

Achieved for the general Hackathon
Did not get up to 100 teams building with WM due to cohosting with AfricaHacks 2020 ⚠️

At least five teams converted to Startups

100 teams from the Hackathon have applied to join the Startup sandbox program
We will have the % of them that are building with WM at a later update ⚠️

At least 31% women participate ✅

We got 35% women. Working toward 50% in 2021

Web Monetization Keynotes and workshops at AfricaHacks 2020

Adrian Hope-Bailie - Coil and W3C
Sultan Akintunde - Grant for the Web Ambassador
Uchi Uchibeke - SecureKey and AfricaHacks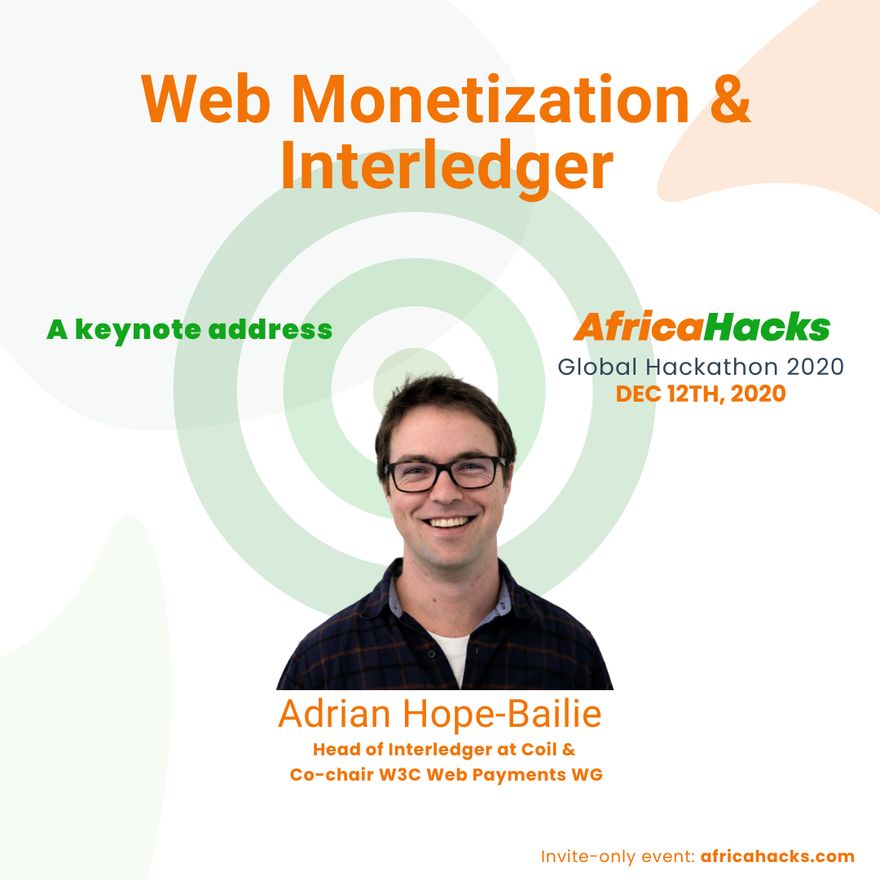 Winner of the Web Monetization Prize
AkuafoLink, a team of University students from Ghana, West Africa, built a project that applies Web Monetization to Agriculture to encourage users to shop online from farmers. The team built a platform that connects customers to farmers to enable seamless purchase of agricultural produce. Their value proposition and impact is to increase revenue for farmers, reduce food waste and increase sustainability.
On their platform, they offer a discount code to users that have Web Monetization enabled.
- Breakthroughs
- Demo.
Communications and marketing
We ran social media contests
Had participants share their story
Featured and spoke at DeveloperWeek Global
Featured in some media platforms
Budget and expenses
Volunteer and admin budget ✅
Laptops for team ✅

2 Laptops for Africa-based team members

Marketing / Communications / Public Relations ✅

See communications and marketing above

Twitter #AfricaHacks2020 contest
Prizes ✅

Laptops for winners (Team )
More prizes to be awarded in the Web Monetization for the Passion Economy program (see below)
What's next?
Web Monetization for the Passion Economy Program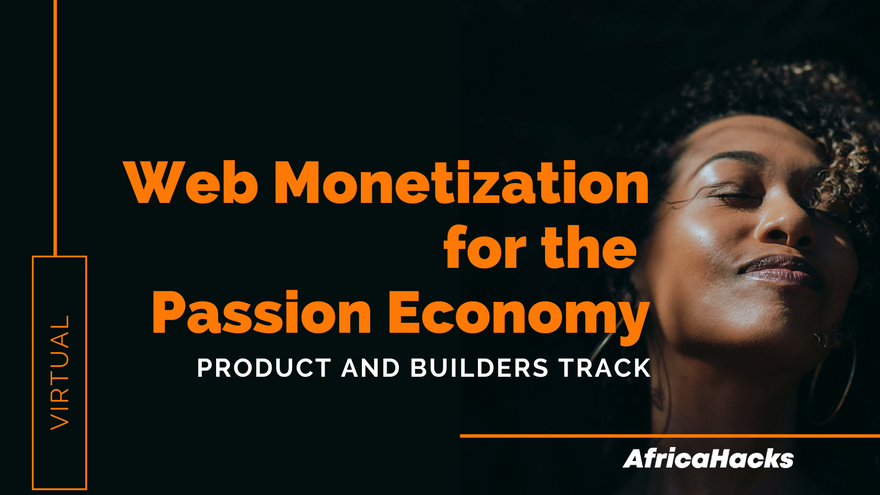 The Web Monetization for the Passion Economy Program is a 6-week program focused on introducing 50-100 youth to Web Monetization focused on two tracks. First, Builders track to provide them with mentorship, tools, and resources to create platforms that promote fair and creator-focused revenue models. Second, the Creators track to provide them with tools and mentorship to develop and monetize their content.
Starts January 25, 2021
We created a program Calendar here.
Startup Sandbox program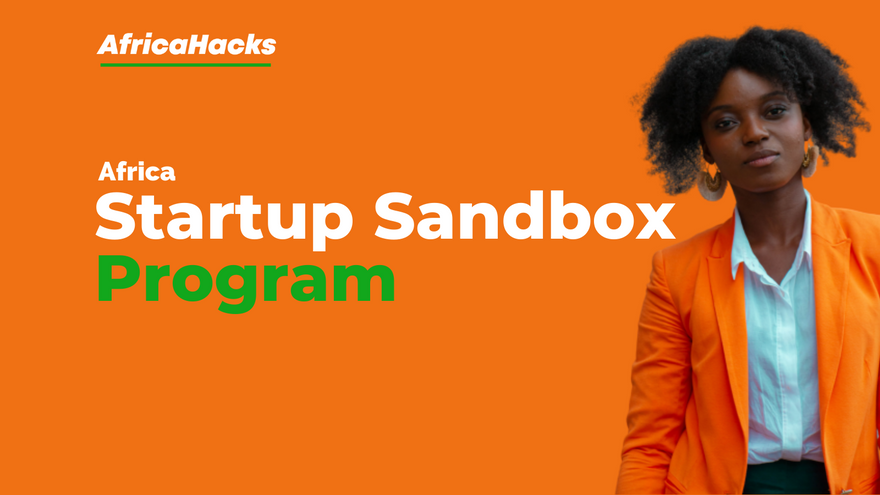 In our Startup Sandbox program, we will incubate Hackathon projects, including those that were built with Web Monetization to transform their projects into Startups. We are still on track to get up to 5 planned Web Monetization projects and work with them to become Startups in 2021.
What community support would benefit your project?
Mentors to support teams in the 6-week program starting next week
Speakers to speak on the following topics throughout the year

Content Monetization and the potential of Web Monetization for Creators
Why Web Monetization
Build for the Web: How Developers can build projects for a fairer web
And more focused on Web Monetization and the potential for early-stage projects.

Collaborators on projects with because we have 30k builders and creators in our community. I already see an opportunity to collaborate with Cinnamon for the video content created by participants at our Web Monetization for the Passion Economy program and others.
Funding to enable the sustainability of the Web Monetization for the Passion Economy program
Relevant links/resources
Participant comments



Participant Countries