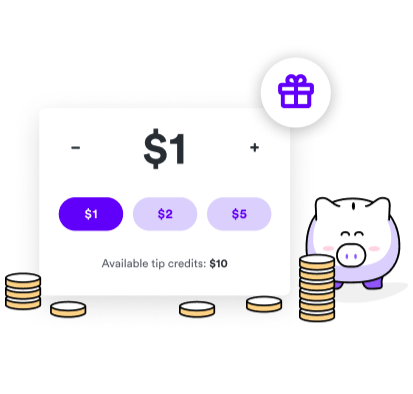 If you're a MozFest ticket holder, you will receive a free trial from Coil, providing you with $10 (USD) to tip folks who have created resources for the festival. Don't have your MozFest ticket yet? It's not too late. Get your ticket.
Here's how to spend your tips:
1. Activate your free Coil trial
Check your inbox for an email from Mozilla Festival with the subject line "Activate Your Coil Membership Trial For MozFest". Click the custom link in the email that takes you to a Coil page where you can activate your free trial. If you already have a Coil account, use your promo code to access the tipping demo.
2. Install the Coil browser extension
Find your extension for Firefox, Chrome, Brave, Edge, Puma for iOS and Android, and Samsung Internet for Android.
3. Find a Web Monetized site
Once you've installed your extension and logged in to your free Coil trial account, the icon on your browser extension will indicate when you're on a Web Monetized site with a little green dot or $ sign, like this:

Take a look - this page is Web Monetized, so your Coil icon should be green. (It's not? Troubleshoot here.)
Web Monetized MozFest resources can be found here or head over to the #web-monetized-assets MozFest Slack Channel.
4. Press the tip button
Click on the Coil icon to reveal your tipping options.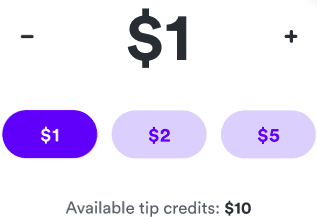 You can choose the amount to tip and there's a confirmation and a thank you to let you know it worked.
Curious where the money goes?
When you press the tip button, money is seamlessly transferred from your trial Coil account into a digital wallet linked to the payment pointer. Not everyone is interested in setting up a digital wallet, so we've provided a list of social benefit and open web payment pointers that people can use to monetize their MozFest resources.
For example, I've selected Creative Living for Dancers as my social benefit organization for the duration of MozFest, so if you tip one of my resources such as this blog, the proceeds will go directly to Creative Living for Dancers' digital wallet.
Questions? Ask in the comments, or check out these other posts: