We've recently announced our intent to launch a CFP for ILP-enabled financial services projects. Today, we'll feature AgnostiPay, a 2022 recipient of the grant.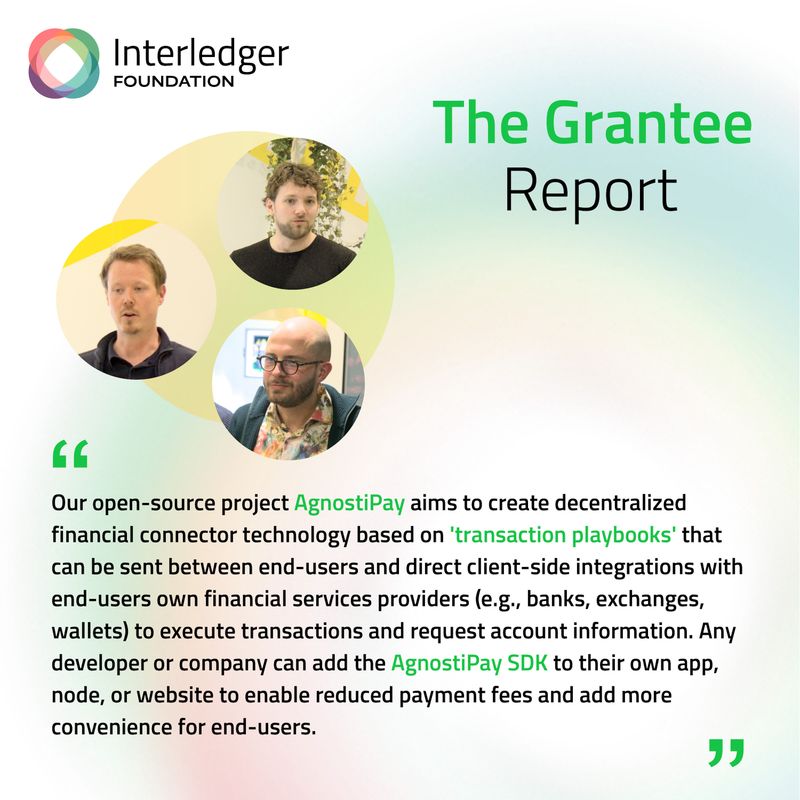 AgnostiPay acts as a financial service integrator and enabler of ILP technology. We support the adoption of ILP by being on the client-facing or people's side of the tech stack. AgnostiPay seeks to help ILP node and wallet builders enable their end-user to directly connect their financial service providers (e.g. the end user's current banks, exchanges, and wallets) to ILP nodes. For the end-user, this means they can manage all their financial services conveniently and unlock currency-agnostic (peer-to-peer) payments.
You may preview AgnostiPay's project here.