Hi everyone, happy to share with you the LikeCoin 1st progress report. If you'd like to receive a monthly update, feel free to follow us on Medium. For any further project discussion, we are on Discord. Come chat with us! :)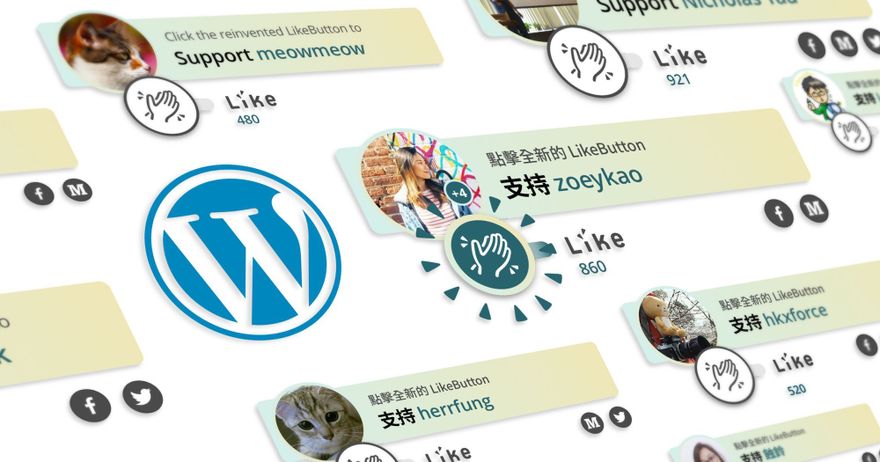 1. Work completed with the WordPress plugin integration
LikeCoin WordPress plugin is now upgraded to an option to enable Web Monetization. However, we would like to get help from the community to connect with Uphold to support LIKE; it will help us further incorporate and promote the web monetization standard. We believe it is a win-win partnership, in addition, to bring LikeCoin users to the leading wallet platform.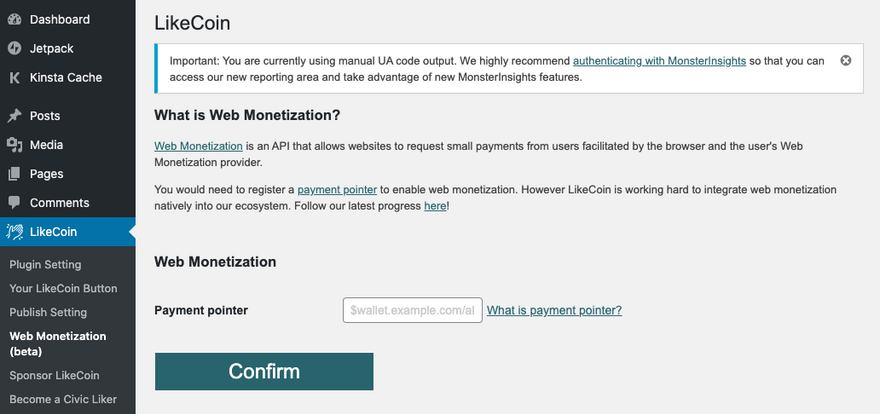 LikeCoin is a decentralized publishing infrastructure that provides tools such as the WordPress plugin for content creators to monetize their work. We have accumulated more than 1400+ media sites using LikeCoin plugin, 93k+ registered users, and 140k+ content creators. More open data and documentation can be found here.
2. Work in progress: ISCN comes along in the next chain upgrade
The second major development is the decentralized registry - ISCN (International Standard Content Number). It will come along in the next chain upgrade with Comos Stargate Hub Upgrade. The potential upgrade timeline on testnet is March 2021.
LikeCoin chain is built on Cosmos SDK, and we have been actively following the code changes of Cosmos Hub Stargate upgrade in the past six months. Stargate is the largest Cosmos upgrade yet. It will enable higher transaction throughput, cross-chain transactions, accelerate UI development, etc. The original plan was to upgrade the LikeCoin chain with the Stargate, but Stargate was delayed to early 2021 instead of 2020 Q4.
The good news is that the official Stargate upgrade proposal is raised on 12 Jan 2021. Once the proposal is passed, the Stargate upgrade will start to proceed. Our team is currently taking a deep dive in the latest version of the code and preparing for the next LikeCoin chain, FoTan upgrade. We will first run the migration in a testnet environment before upgrading to the mainet.
LikeCoin chain, FoTan will bring the long-awaited ISCN module, allowing creators to register content metadata and publish their content on the blockchain. Fotan will also incorporate most features brought by the major upgrade of Cosmos SDK, such as efficiency gain up to 100x, much faster full node sync, and faster upgrade.
Relevant links/resources
Website: https://like.co/
Blog: https://medium.com/likecoin
Discussion: https://discord.com/invite/W4DQ6peZZZ
ISCN specification: https://github.com/likecoin/iscn-specs
WordPress specification: https://github.com/likecoin/likecoin-wordpress
Want to get started?
Quick tutorial for content creators: https://www.youtube.com/watch?v=qrxiNAzqOPE