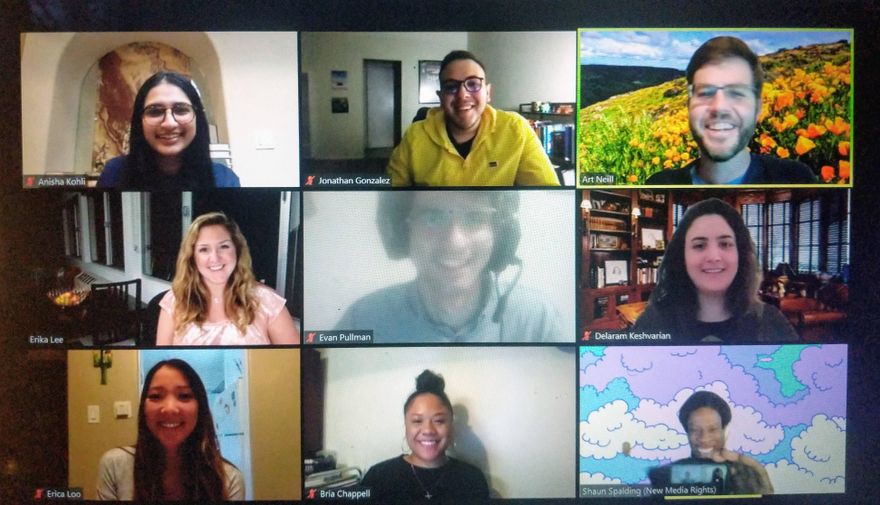 Project overview
New Media Rights is a non-profit that provides free and low cost legal services to creatives and tech projects doing innovative projects who can't afford private attorneys.
Our proposal to support Grant for the Web was to serve to work with creatives and innovators experimenting with web monetization. So far, we have steadily been accomplishing that. We expected to put in at least 200 hours of legal services, and we are well on our way at 111 hours. Clients have ranged from startup web services, to an established non-profit, to filmmakers and other creatives. These individuals and organizations need exactly the kind of intellectual property, contract drafting, and privacy legal work that is our specialty.
Project team
New Media Rights is an independently funded program of California Western School of Law based in San Diego.
Our three attorneys (Art Neill, Erika Lee, and Shaun Spalding) lead a great team of law clerks and student interns to serve the needs of the community.
What community support would benefit your project?
We made an early post on the web monetization community detailing the services we provide and how to request the services.
If your project uses web monetization or you know someone in need, send them over to our contact form at New Media Rights
Link Round Up!
Here is our grant report where we say a handful of similar things we also say here.
Highlight other projects
Due to attorney confidentiality, we aren't able to share details of specific representations online, but we have been hearing from a number of grantees and applicants that need a variety of legal services for their web monetization related project.
It's a supportive and enthusiastic community!