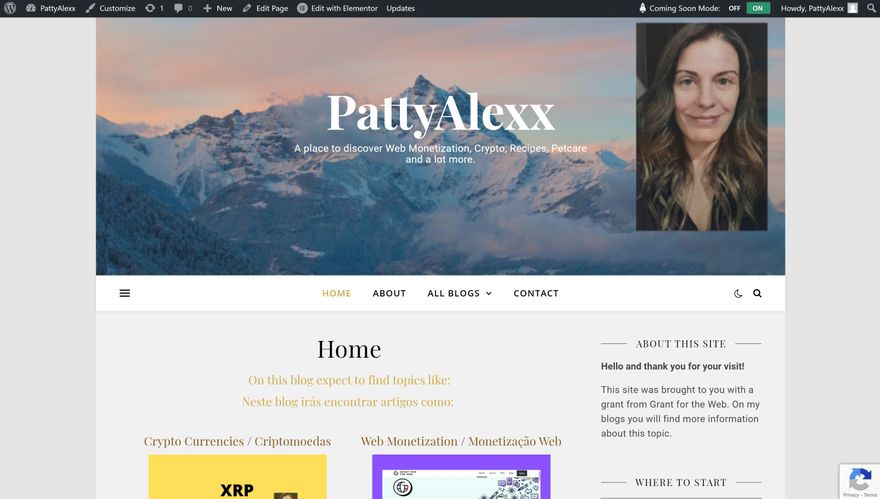 Project Update
So far the work done has been to create the website, customize the looks of it, purchase all the hardware included on my grant. My primary struggle right now is still having out of stock hardware that I can't find anywhere. Due to high custom taxes in Portugal I have to buy either here or inside the European Union to avoid those extra taxes. Adding Covid-19 with the crypto mining surge is making it hard to buy things like good processors or graphic cards. Have stock arrival warmings all over the place hoping it doesn't take long to be able to buy the reminder hardware on my budget.
Progress on objectives
The objective for my grant was to have a website where readers could find diverse content, not only in English but also in Portuguese and at a later phase in French as well. I'm a bit behind on my project, in this case having the website already live with content, due to discovering I have shoulder/upper arm tendonitis around November that made me nearly have to stop all repetitive movements. like typing, while I was doing the frequent physiotherapy treatments. That forced resting period and a personal situation that occurred early January that made me need some isolation time, contributed to this delay but I'm now getting back on track and the website will be live and running in a short time.
Key activities
My key activities were mainly focused on creating diverse content to upload on the website. I can now start creating content but can't yet force my arm too much because I'm still doing physiotherapy treatments to this day. For that reason I'm going to mix links to my content on Coil with less frequent new content, since I have a lot of content on Coil that is not time specific. Hopefully linking content to Coil will bring a few more eyes on the platform as well.
Communications and marketing
I haven't reached the communication and marketing phase yet since that is a step for when the website is public. My communication and marketing will be made using social media sharing of the website and content once I have the website live.
What's next?
Now I am moving forward with creating content as fast as I can to have the website live with more than just Coil Content links. Also a pryority, although it's not up to me but stock availability, is to try to get the hardware that I couldn't buy so far because assembling the desktop is also content I want to have on my website, besides being extremely needed for video editing.
What community support would benefit your project?
If a fellow guaranteed from the EU knows of a Computer hardware store that ships internationally with no shortage of good processors and/or graphic cards please let me know, I truly appreciate it.