But First...Let's Play The Game!
Play Wobbly Dot In Your Browser!
Or If You Prefer To Look At Pretty Images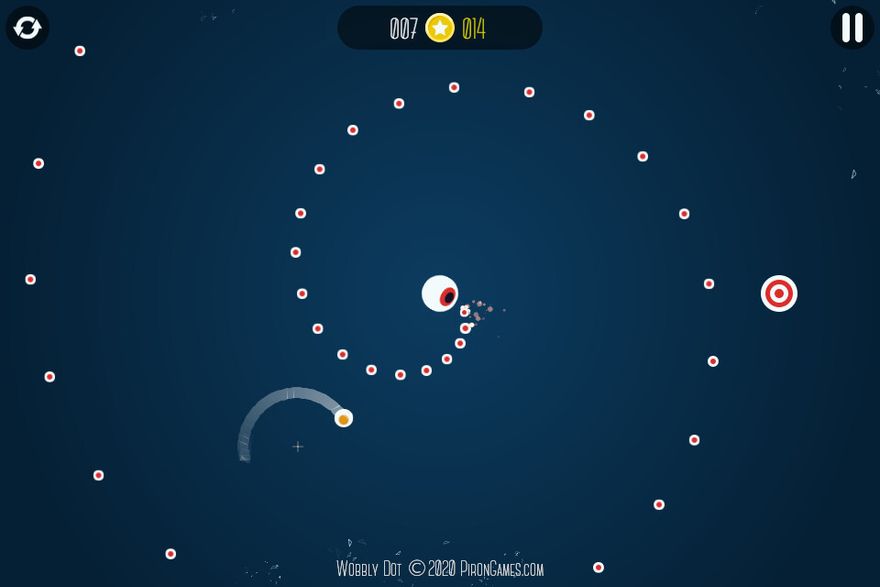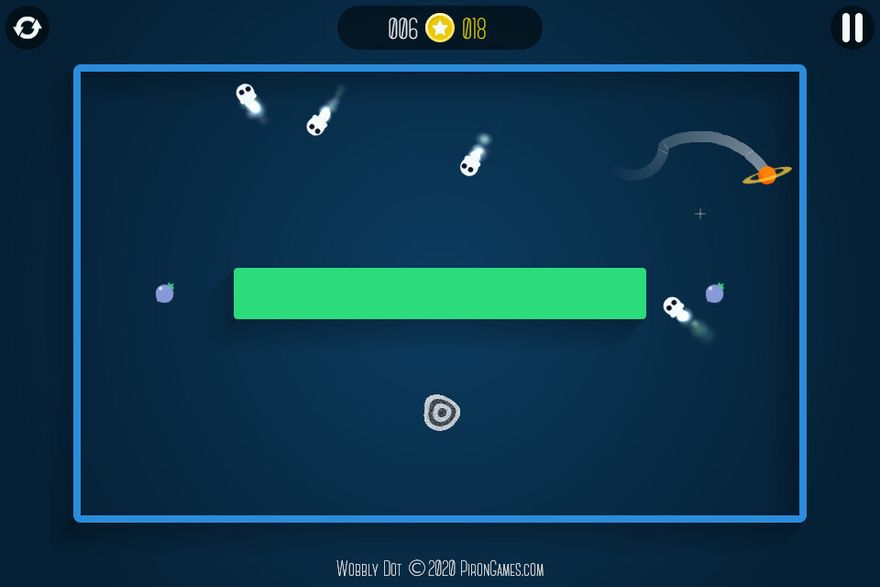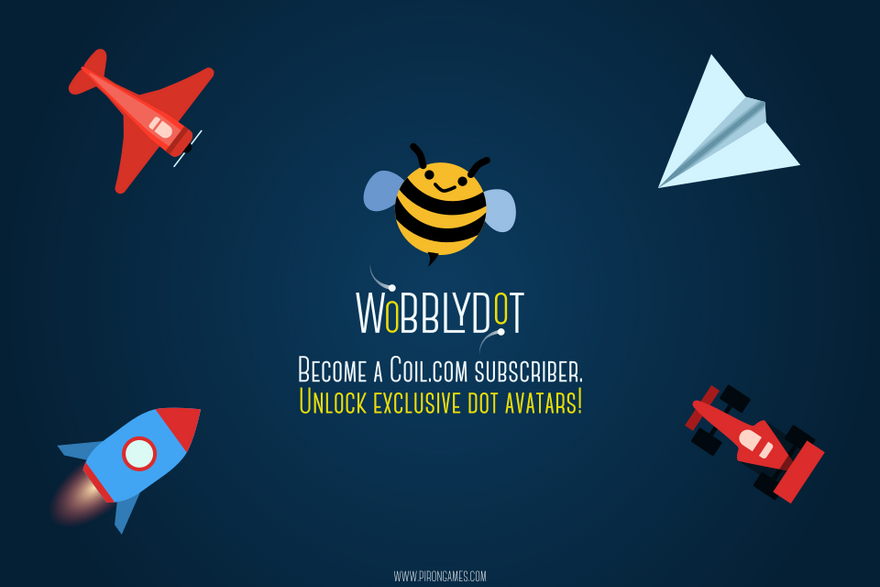 Maybe Watch A Game-play Video?
Walls Of Text Are Your Thing?
Wobbly Dot is a browser/HTML5 game, with one-button controls, where the goal is to guide your dot, avoid obstacles and make it to the exit. The twist is...your dot is not moving in a straight line!
There are 30 levels thus far. Complete them within the time limits to get shop points. Head to the shop and unlock fancy avatars using these points!
Bonus avatars are available for Web Monetization users! Just head to the shop and choose one!
A Dude Made This Game
Wobbly Dot, much as many of my games, is a solo effort. It was developed over the course of ~4 weeks, doing art, coding and level design.
The music track is called "Superconnected Sleep", is composed by Monplaisir and is used under CC0 license.
What's The Story
I've started to make browser games in 2008, by creating Flash games. Some of them, like Orbital Decay, got a minor level of popularity back in their day.
After spending a couple of years in the main-stream game dev industry, I've returned to solo game development in 2018, focusing on developing browser/HTML5 games.
As a solo developer, I've developed and released 24 browser games, currently working on the 25th.
What community support would benefit your project?
I strive to create the best gaming experience, so I have kicked ads from my site and from my games. There are no flashy and intrusive banners, interstitials or popups.
I release games regularly, so simply bookmarking my site and checking it from time to time or following on social media (see links below), that would be awesome!
I'm trying to update the games with new features and levels, as soon as their game-play counter hits a milestone (10k plays, 25k, etc), with bonus features available for any Web Monetization user.
Playing with an active Web Monetization subscription, well, that would make me dance the happy dance! :)
More Stuff To Click
A convenient link to the root of my games portfolio
Piron Games
Play Math Maze, my latest browser game (and unlock bonus levels with a Web Monetization subscription!)
Math Maze - Like Word Search With Numbers
If social media is your thing, please Follow on Twitter or Follow on Facebook!