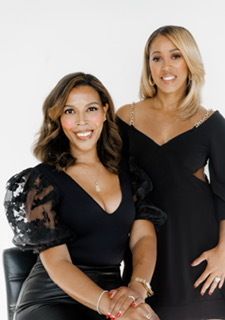 Project Update
We launched our platform, Black in Color, in January with a collection of art by artists who used their work as a form of activism. We featured Sophia Dawson, Brooklyn-based portrait artist, for the month of January. In February we featured Zeph Farmby and then Sophia Dawson for the month of March. The project, overall, was well received. And piqued interest in web monetization. We found that not only were the artists interested in how to monetize their work outside of the traditional model, but consumers wanted a better understanding of how to utilize web monetization.
Progress on objectives
Test the viability of micropayments to support black artists and curators - Each of the featured artists had a digital wallet, allowing the website visitors to fund them as they visited their perspective pages. We also created exclusive content for Coil members, including artist talks up to forty-five minute in length, allowing for substantial engagement on the site.
Increase interest in and support for black artists - Through our social media strategy we educated our followers on not only the featured artists and the central theme of the collection of works, but also on Coil and the benefits of web monetization. We also use traditional media to talk about our platform and why we integrated web monetization on the site.
Communicate the importance of black arts legacies - As our site went live, we continued to use our social media as a way to highlight the artists featured and encourage visitors to go their websites as well.
Provide intimate and, inviting and educational art experiences for our viewers - We hosted exhibition openings for the featured artists to introduce our audience to the artists before they were featured on our site.
Empower young people to play a role in supporting living artists through web monetized micopayments - We used both social and traditional marketing as a means to educate our followers on how to utilize web monetization.
Take a look at the featured artists' galleries:
https://blackincolor.com/sophia-dawson
https://blackincolor.com/zeph-farmby/
http://blackincolor.com/quiana-parks
Key activities
One virtual art exhibition - We worked with The Bishop Gallery to curate a collection that was the cornerstone of the platform when it went live. This collection remained available for visitors throughout the course of the grant period.
One filmed curator walk through of the exhibitions content and themes - Due to technical constraints, we were not able to do a walk through of the exhibition with the curators.
Three filmed studio visits (one per artist) - Each of the featured artists had an artist talk in their studios. They were available while the artists were featured.
Three virtual galleries of the artists' work (in addition to the work featured in the exhibition) - In addition to the work that was a part of the collection, each featured artist had a gallery housing their work for the month that they were featured.
Here is a
Communications and marketing
We used social media as a means to reach a larger audience to attract them to the site. We utilized the artists on our social media to entice followers to want to learn more about them and to engage with their work on the site. We also encouraged the artists to highlight the work they were doing with Black in Color on their social media. We hired a social media strategists to develop a plan to use social as a means to drive to drive traffic to our site. Additionally, we hired a publicist who was successful in getting the project featured. See below links of articles:
https://www.ebony.com/entertainment/art/black-in-color-virtual-platform/
https://www.the360mag.com/black-in-color/
What's Next
We will revisit the theme of identity and how it shapes the work of the artists that we feature on our platform. Our next featured artist, Maria-Lana Queen will be featured starting in April. Along with web-based component, we are planning to host in-person curator-led artist talks. We are hosting a conversation with black women artists on Martha's Vineyard in August.
Additional Comments
While we think our project was successful, it would have been helpful to have more support around Coil. We launched our platform with web monetization and used marketing and public relations to talk about the benefits of web monetization, however, we recognize there is a larger community using web monetization and we would have benefitted from engaging with that community.