Ushahidi Platform is a crowdsourcing data collection product that has been used by thousands of actors over the globe for the last 10 years. Most of these actors are grassroots individuals and organizations working towards social justice, in some cases just starting working for their mission and in need of funding.
We are currently working on enabling our deployers to benefit from Web Monetization technology. We approach this not only in terms of technical implementation but most importantly as an outreach campaign to our deployers.
Project Update
The team has discussed and settled on the implementation efforts to be undertaken. We are currently working on the changes to our software and gearing up our communications and marketing efforts that will be unleashed. We project to launch during May.
Key activities
Product design
We have completed user experience preliminary studies and screen design previews for what will become the integration of Web Monetization with our software.
The joy and gratitude of sharing are central to our community, and these are values that we also see reflected in the Web Monetization community. Ushahidi deployers start their deployments to effect social impact in their communities, and as such, they help to build a world that can be better for all of us.
With this in mind, we have put together the design for an additional feature in our product, centered around the concept of donations to these deployers. This is an idea we had considered in the past, but we had been deterred by the complexity of setting up payment gateways and reimbursement methods available to global users, many of which are based on developing countries.
We think Web Monetization technology presents an opportunity to start breaking that barrier, and as such will become the first monetary contribution method that our deployers will be able to directly benefit from through our platform.
Deployer perspective
Deployers will be able to enable donations on their deployment. This will be available regardless of where and how they are hosting it (we offer both open source and SaaS setups).
While they are enabling donations, they will be able to provide content for visitors as a pitch to the deployment's mission and needs of support.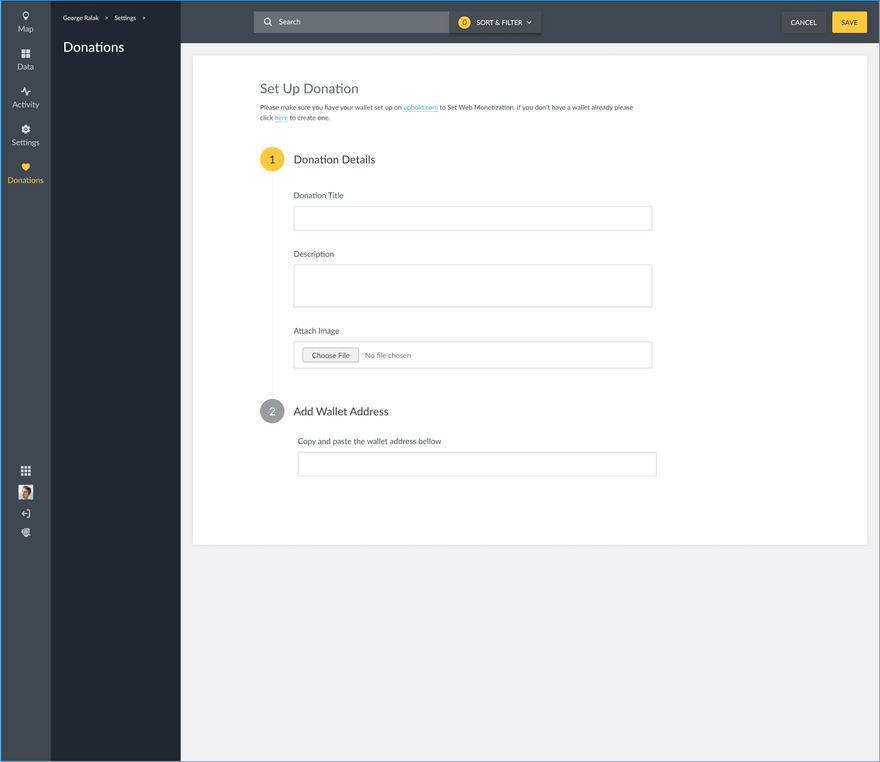 Visitor perspective
As visitors land on deployments with donations set up, they may read the deployment's pitch and find instructions to get set up for Web Monetization.
We hope that the diversity and social value of the missions run by our deployers will motivate people to want to chip in and get set up with Web Monetization if they are not yet.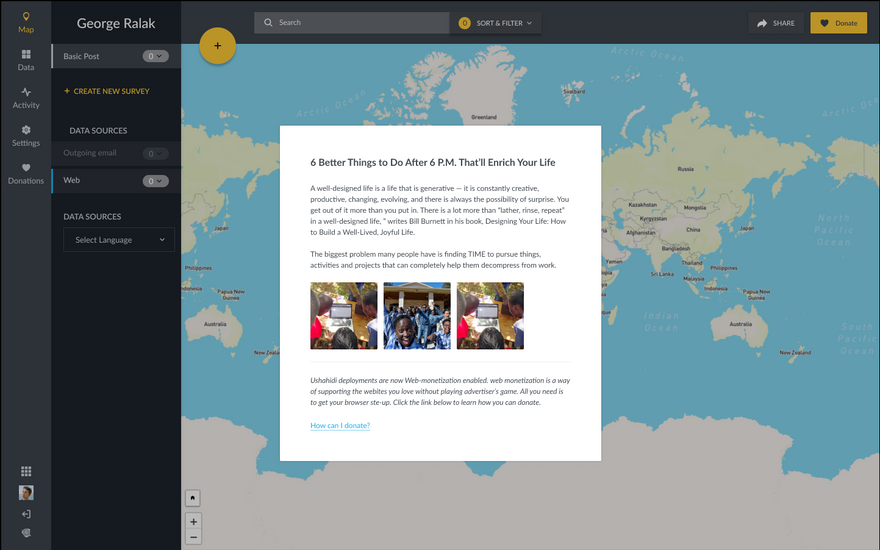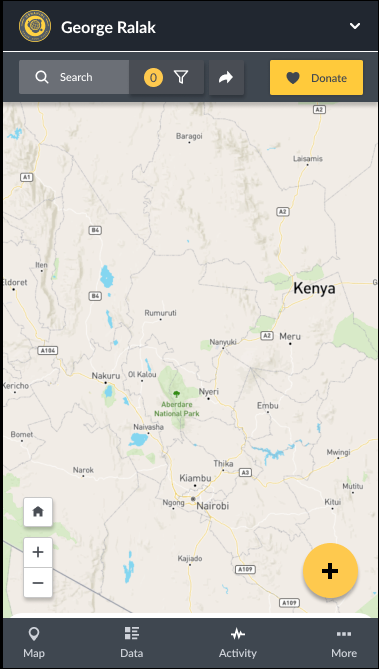 Technical implementation plan
We have gone through the technical implementation evaluation for introducing web monetization in our web app, and foresee no trouble in execution.
Implementation specifications can be found in the following GitHub issues
Communications and marketing
We have been working internally with our communications team, to research the current status of the Web Monetization ecosystem, contrast it with what we know about the reality of our users, and strategize adoption paths for our user base.
To help our community understand the potential value of web monetization to supporting the advancement of their individual impact, we are preparing outreach campaigns consisting of:
Blog posts
Social media outreach
Webinars
What's next?
Finish our implementation and get some of our community members engaged.
We have spent a sizeable amount of time communicating internally and finding out the practical implications of the ecosystem in its current state. Grasping a new technology is always a harder process at the beginning. We expect some of the same and new "learning curve" challenges we found internally, to replicate as we engage external partners (our deployers). Especially those who may not feel entirely comfortable with technology and/or crypto.
The current set of options to get set up seems pretty narrow, both as a content producer and a contributor. In the event, a person wouldn't fit in the criteria Uphold or GateHub has established for their business, there don't seem to be many alternatives around for this individual. Additionally, we see how these criteria may not have been drafted guided with the realities of developing countries in mind. That's where many of our deployers are from. For this reason, we intend to pay special attention to events where the ecosystem is not accessible to our deployers and make it part of our reporting.
The progress of a Monetization campaign may appear a bit fuzzy to parties sitting on either side of it. For the time being, we intend to focus on the content producer side, and we will monitor if our deployers feel they are getting enough feedback about the progress of their respective campaign.
Given that the content offered by our providers is collected and offered as a social good, our messaging may need to be somewhat different from the messaging used by the Web Monetization materials ("perks", "included in membership", etc). We will need to lean towards a messaging where the reward for content consumers is less tangible and is expressed instead in terms of gratitude and being part of something bigger.