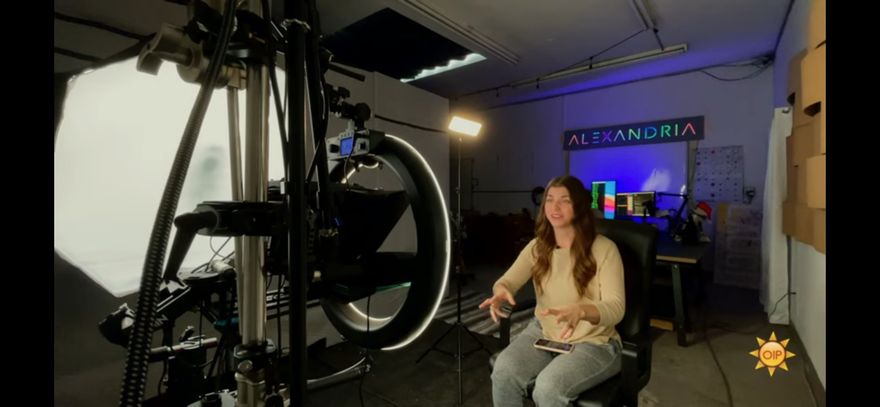 Project Update
We've been in pre-production: arranging interview guests, researching episode content, ordering & building the camera rig, designing & building the various filming spaces, completed a tire-kicker project to evaluate our workflow. This phase has lasted much longer than we anticipated. Kinda like prepping to paint.
Big win: Building a self-tape rig that allow us to maximize content creation & thus the impact of the grant funds :)
Struggle bus: It took foreverrrr to order the parts, receive the shipments & make all the returns. The camera rig is FINALLY done and while we didn't anticipate how long it would take, the rig is SO amazing it was worth the frustration. We also had some unexpected personal challenges that delayed us.
Progress on objectives
Our objectives remain the same, but our tactics to achieve them have shifted. The overarching goal of the project is to expand awareness & understanding of Web 3, decentralization, web monetization, content distribution, blockchain, freedom of speech online, public data & private data, and to serve as a resource in building a community for everyone who believes in internet freedom.
Our specific goal is to create 12 videos: 6 scripted episodes & 6 interview episodes with experts. We initially planned to create these videos in the same way we had created season 1 videos, but as we were talking with the team after we were awarded the grant, we realized that we could make better use of the grant funds by creating a self-tape camera rig that would allow me to create videos independently, which will ultimately allow me to make even more content. We've been ordering and assembling the necessary equipment & I've been learning new skills like basic editing and makeup for camera.
Other progress toward our objectives include:
• 5 excellent interview guests have accepted invitations to the show
• scripted episodes are being researched & written
• wrote, filmed, edited & released a tire-kicker episode to test our pipeline - see video here: https://youtu.be/OuB7a_WLz-I
Key activities
Our key deliverables are the 12 videos & the corresponding marketing & social media. We have not begun filming these videos yet, but we are just about finished with the pre-production that was necessary before filming could begin.
Communications and marketing
Yes, we shared about the award on social media, we discussed the award in our year-in-review episode linked above, and we sent a newsletter announcement to our email list.
What's next?
Filming, editing & releasing! We will be shifting the release schedule to every week, instead of every other week because we are releasing the first episode later than initially anticipated. We are also requesting a no-cost extension and finishing the set painting this week.
What community support would benefit your project?
It would be hugely supportive if you could share the episodes to your social media networks when they are released.
We would like to interview Stephan Thomas for the episode about the history, present & future of web monetization. If someone could help to introduce us that would be extremely helpful!
Additional comments
Just wanted to say a big THANK YOU for everything so far, so stoked for Web Monetization on Web 3!
Relevant links/resources (optional)