Aquarelle is an NFT art and game development studio working with new artists and developers to unleash their creativity across blockchains.
We're building out a suite of interconnected art, defi and gaming experiences that are multichain, beginning with the XRP ledger.
All of these experiences will also be Web Monetized!
Unity Alpha
In our last post, we showcased the concept art for our 3D dashboard and virtual gallery to be built in Unity
In today's post we're pleased to share that the early alpha build has been released : Try out the Early Alpha
To contribute to the discussion, please join our Discord server : https://discord.gg/ZBGcuvXMku
Dashboard Screenshots
Main Features
The dashboard is built in Unity and is optimised for desktops and laptops. The home page is the start of a fully immersive 3D world that is integrated with the XRP ledger. Some of the main features are:
XUMM Wallet Sign-In
Enter any XRP address to see assets
Queries Mainnet or Testnet
Keyboard and Mouse Navigation
Portal to Aquarelle Games
Portal to Aquarelle NFT Gallery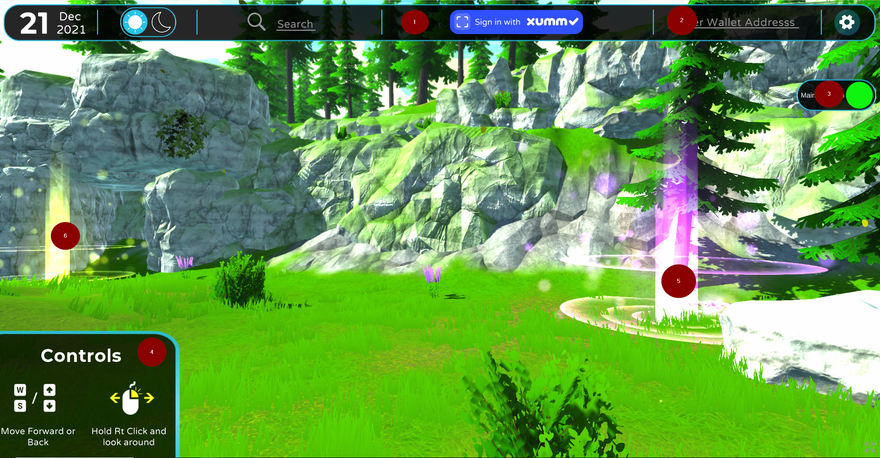 XUMM Wallet Sign-In
Users with a XUMM Wallet Account can sign-in to view their fungible tokens on either Mainnet or Testnet. Here are the steps:
Sign-in to your Xumm wallet on your mobile device
From the app drawer on your mobile device select Scan QR Code
In the Aquarelle Dashboard, select Mainnet or Testnet as appropriate for the account type you wish to sign-in with (XUMM generally defaults to Mainnet accounts)
In the Aquarelle Dashboard, click the Sign-In with XUMM button
Scan the QR Code and authorise the sign-in on your device
That's it! There is no cost or fee associated with this either on ledger or by Aquarelle. Once sign-in is successful, the dashboard will display:
Your wallet's XRP balance
Your wallet's public address (partially hidden)
A notification that only 5 assets will be shown in the alpha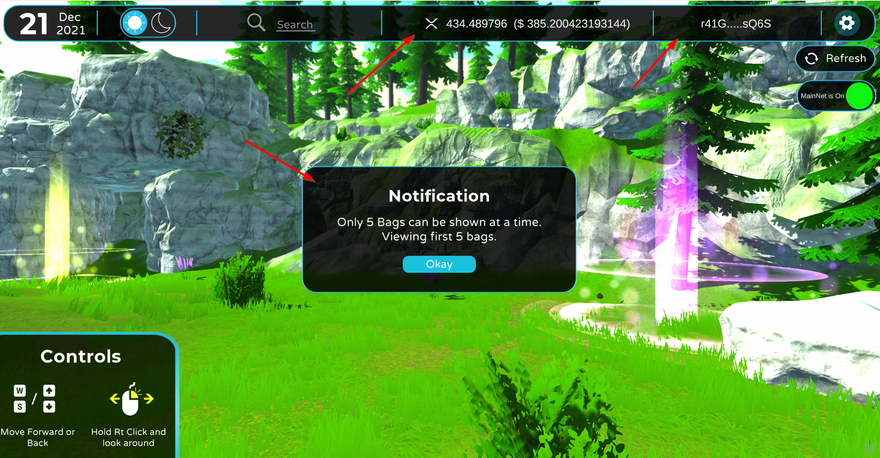 But wait, there's more. Once you navigate your avatar 180 degrees, you will see up to five of your fungible tokens aka issued currencies aka IOUs displayed as loot crates. As you approach each loot crate, it opens up displaying the currency code and balance.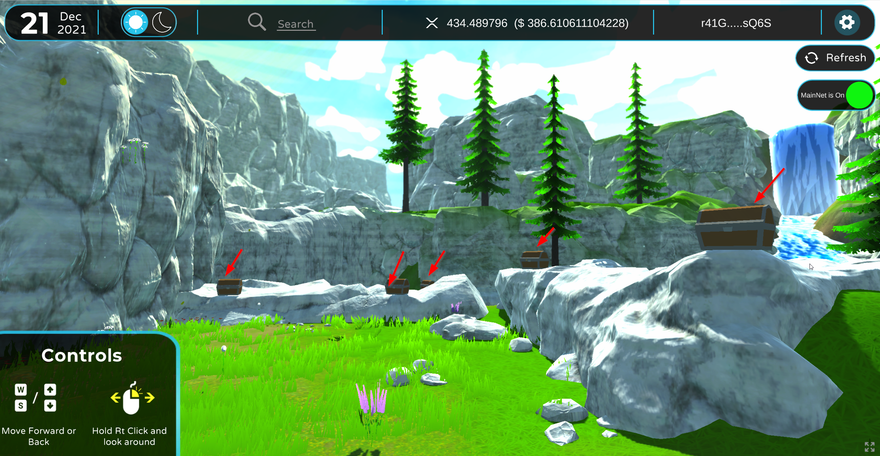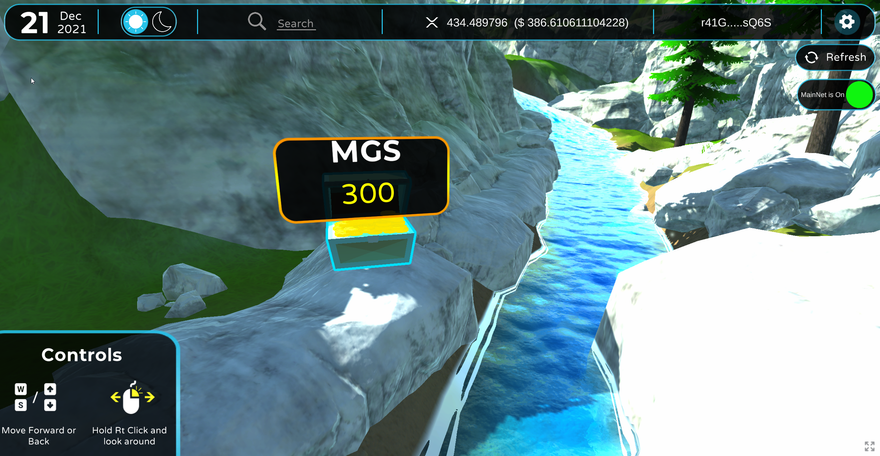 All XRPL Accounts
You don't need XUMM to view a wallet's address. If you have any XRPL public address, you can manually add it to 'Wallet Address' field of the dashboard and it will display all assets from that account. For now, you can only view one account's assets at a time. In future we may consider adding the ability to view multiple account bundles.
Sound
The dashboard has a exceptional soundtrack which adjusts as you navigate the different areas of the space.
Navigation Tip
As you navigate the space, one useful tip is to think of your avatar as flying rather than walking. We've implemented the physics so that you can fly across the surfaces.
Games Selection Screen
From the dashboard, users can also navigate to the first portal which opens up the game selection screen. From this screen, users can navigate to and play our previously released hypercasual games : Tennis and Skatepunk.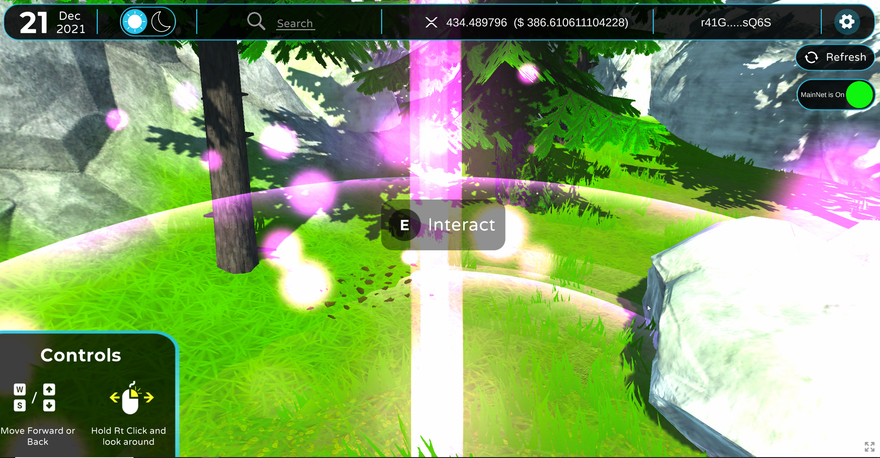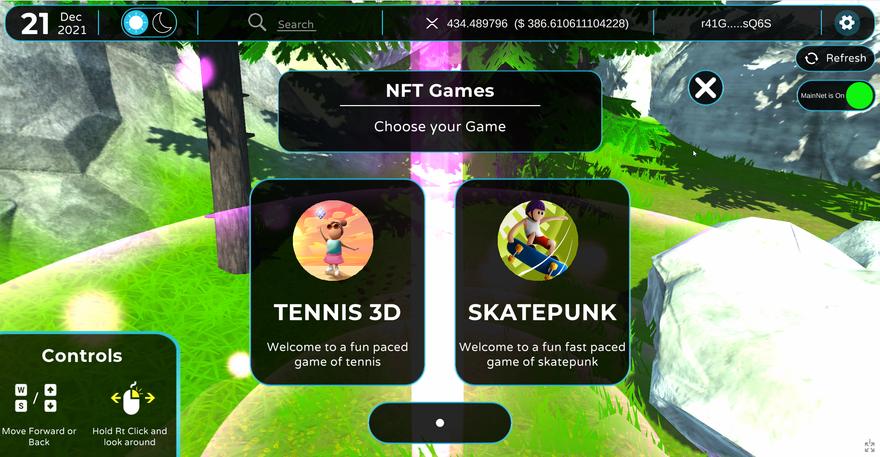 NFT Gallery Selection Screen
Similar to the games selection screen, users can navigate to and enter the NFT Gallery Portal to access the Aquarelle NFT Gallery.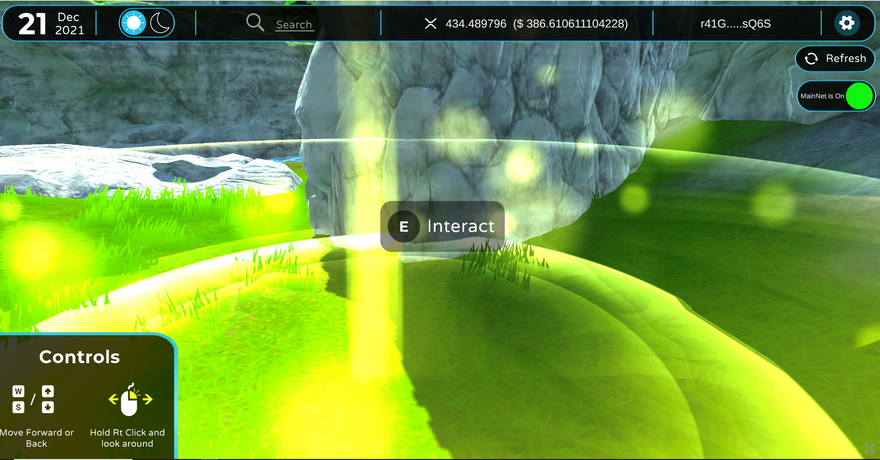 There's not just one gallery, there's many! For now, we've built out the first landscape in Unity with an underwater theme : Aquatica.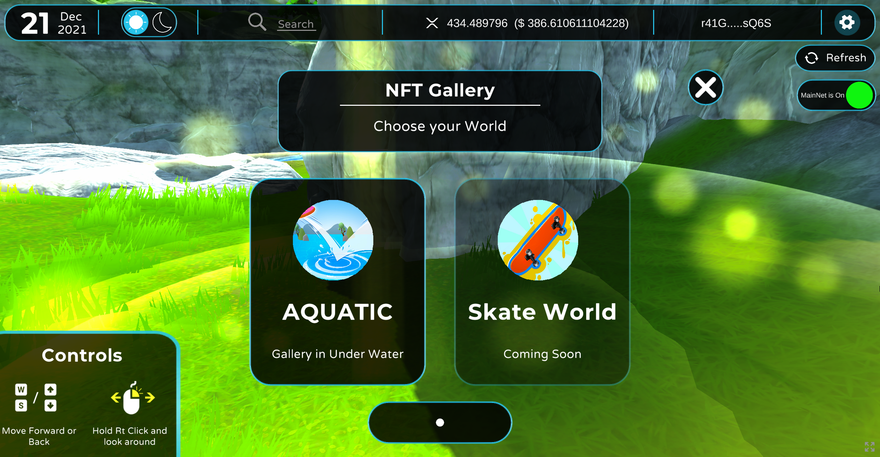 NFT Gallery Screenshots
Aquatica is an underwater world with accurate sound effects and detailed renders of fish, jellyfish and more. Images are displayed as cards with shader effects so they can be viewed front and back.
While these are just images for now, once the proposed XRPL NFT standard XLS-20d has been adopted, we will extend the Xumm sign-in and 'enter any xrpl address' features from the dashboard to query accounts and display a user's NFTs in these galleries.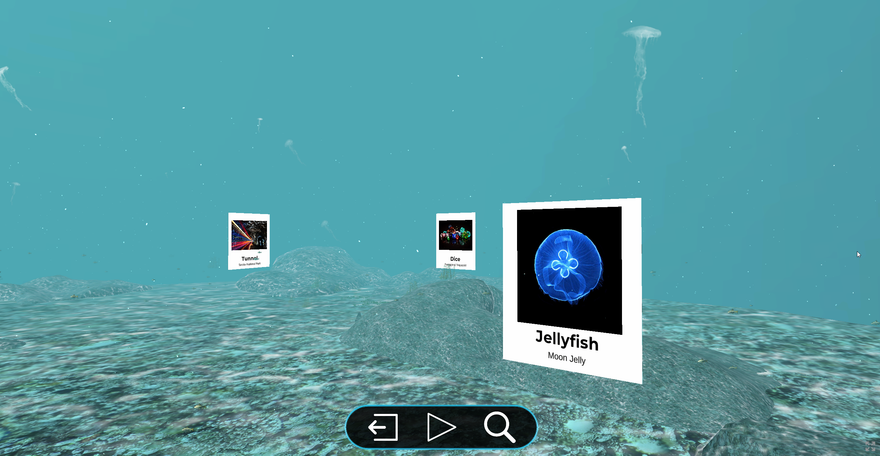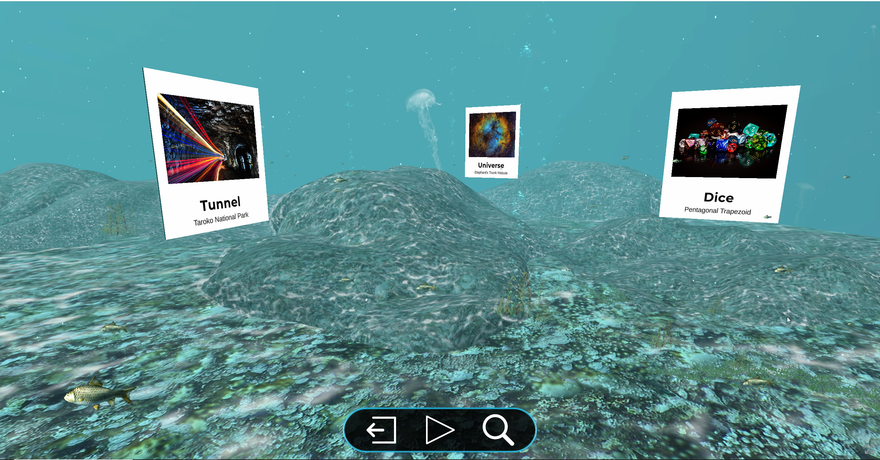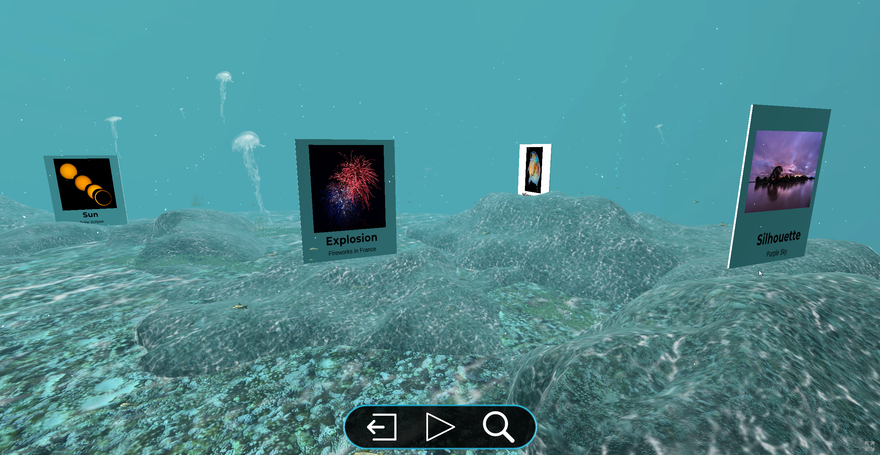 Roadmap
The Metaverse is still early but we are proud of the releases to date including:
A Tennis game
A Skating game
A Token Dashboard
An NFT Gallery
As we iterate will have playable characters and items minted as NFTs and portable across all gaming and defi experiences we are implementing. We'll also be looking into multi player gaming.
While basic web-monetization is already implemented (as of 22/12/2021), we are looking forward to the release of Rafiki and exploring how we can embed advanced web-monetization and interledger experiences across our product suite.
We're building out a series of Web Monetized experiences over the rest of 2021 and into 2022, with a heavy focus on the XRP ledger. Join our Discord server as an early adopter and to be part of the build feedback: https://discord.gg/ZBGcuvXMku
Stay tuned for our next announcement in the new year