Project Update
The Soul In The Horn team has been working tirelessly on developing a new website for our creative community that is airtight and ready to go for Interledger Protocol technology.
Our first phase has been transferring our old website from Webflow to a new and more customizable website on WordPress. Our first round of payment has gone to research, development and deployment for this process. We ran into some hurdles with design architecture and this has pushed back testing the Interledger API to this current month.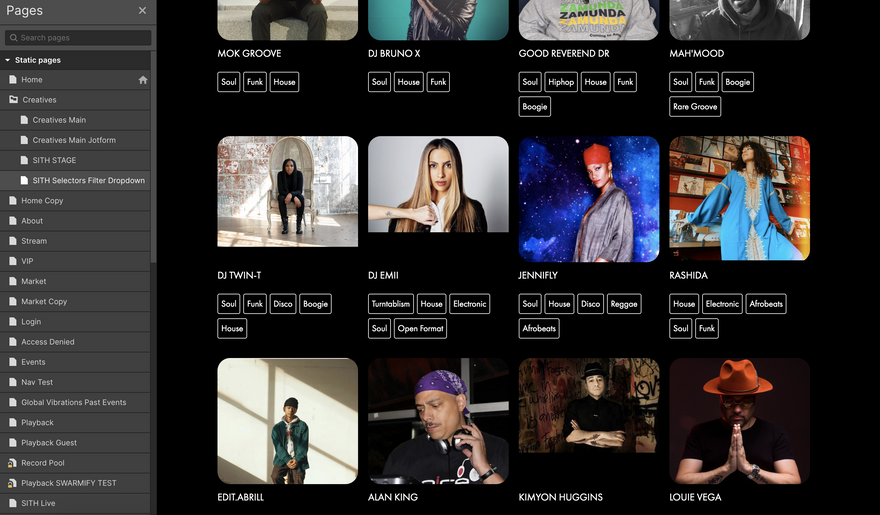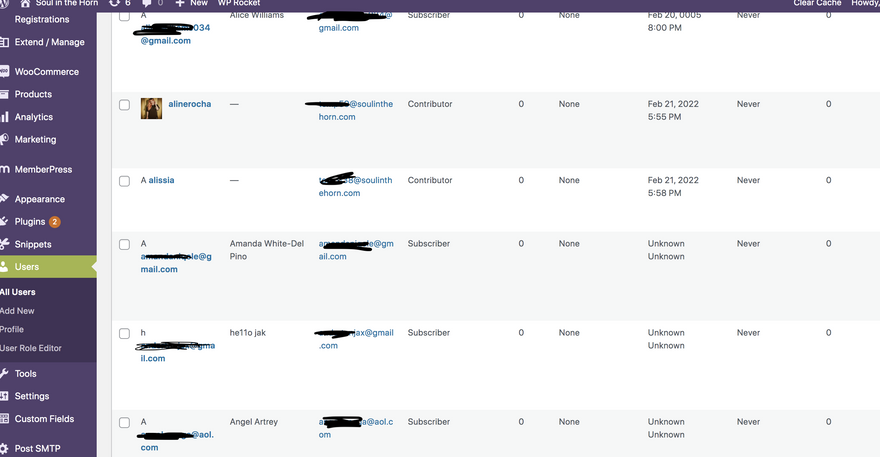 It was important that from the beginning we set up a website that was designed for our creative community to take complete advantage of and eventually adopt as their own. For this reason, every artist on our website has their own unique user page very much like Instagram or Facebook (unique user profiles pictured above with names crossed out for privacy). Creating a unique page for each artist allows us to implement payment pointers on their specific user page (with the Coil plugin for WordPress) allowing them to receive funds directly to their account.
Last month, we invited 50 creatives from our community to a virtual meeting and spoke to them about the opportunities of interledger protocol and the main concern was "what if my followers and supporters want to send me more money than what is streamed to me through micropayments?" This is where we hope to see some development with Rafiki in the next coming months and would really love to learn the best way to implement this for our community.
We are excited to finally have finished the website and are ready to enter the trials with 10 chosen members of our creative community.
Progress on objectives
Our main objectives for this project are:
Global Community Participation: We have integrated the Coil Plugin on our website and are now in the process of testing with community members in the US, UK, South America and Africa. We want to discover the future of financial freedom and determine whether or not ILP can be a reliable source of income for artists around the world regardless of their cultural background, heritage and geographic location.
User-Feedback: We are excited to get feedback from our artists who will be using their monetized pages to stream exclusive content to their audience members. We are also hoping to build with the GFTW community and use some of their knowledge and expertise on the new developments with ILP.
Marketing: We are beginning to launch a series of Facebook Ads directing music lovers to our website. Since we have a large audience of people who are interested in attending our in person events, we figured a great way to direct people's attention to the website was to create our own ticketing platform. In the first test event (free rsvp) we got 4,376 clicks and 747 rsvp's. We hope to integrate the payment pointers to each event.
Language Barriers: We are looking to see which language switching plugin works best for our Wordpress site so that our page can be read in multiple languages. This objective is something that we plan to implement towards the end of our project as all of our participants speak english fluently and can correspond with us without any issues.
Key activities
Coil Integration: We have applied the Coil Plugin to our website and are now interested to see how well our community adapts to using these new methods.

Web Monetization Training: We are in the process of setting up our first group meeting with our 10 participants. We plan to create a google presentation that people can access at any point to help them along their journey of learning Web Monetization and therefore help their audience and fans who they will encourage to sign up for the platform as well.
Events: We have hosted one preliminary meeting in our Web 3 Virtual Meeting space and plan to have at least 3 more with our selected participants.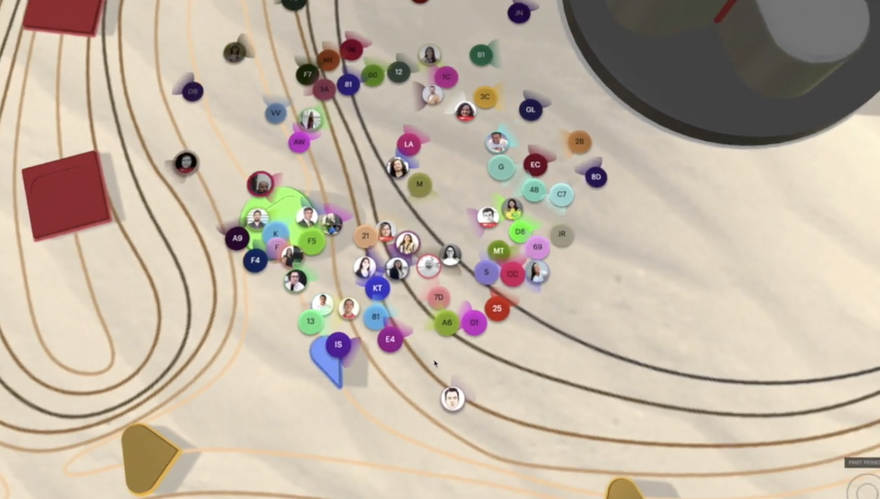 Communications and marketing
We have not promoted anything yet publicly, however, we have hired our graphic designers who have begun designing our ad campaigns for the new website and who will help design assets for our 10 participants to share on their social media.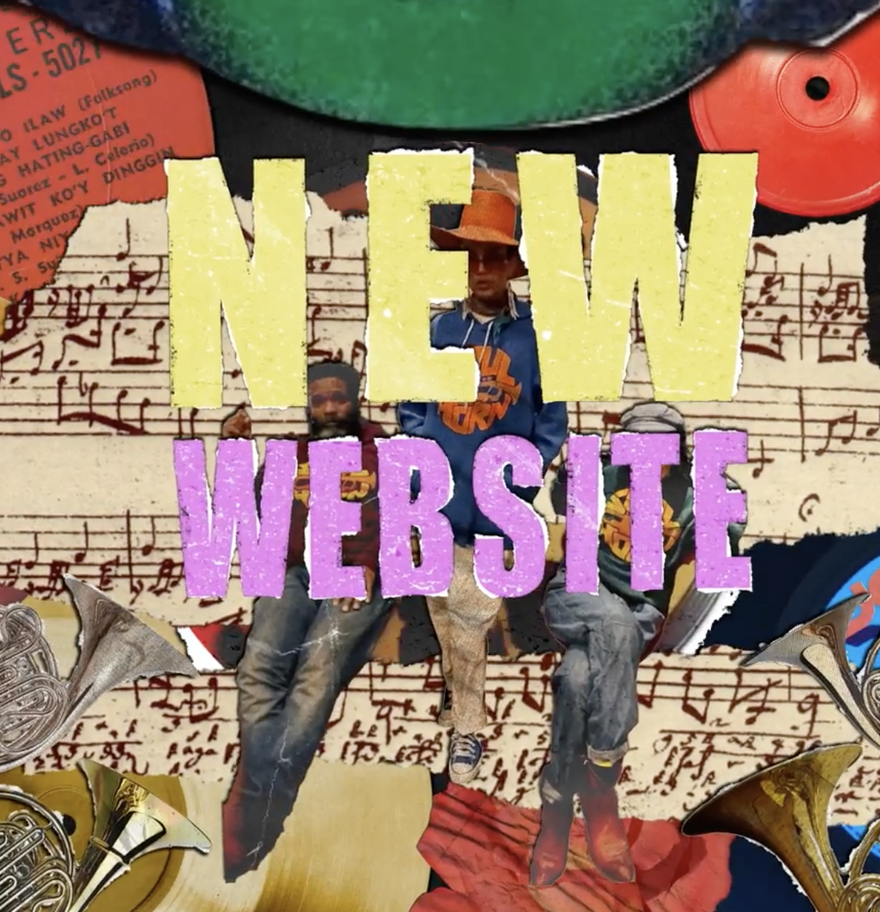 What's next?
We have completed the back end architecture of our new website and are now at the phase of testing ILP with a global BIPOC artistic community and supportive audience.
We already see the potential of our platform within our community and we have even bigger plans as API like Rafiki continues to develop. Artists have reached out to us already about using our ticketing platform for their events. We want our audience to be able to pay for events not only through our Stripe platform but also through Coil, Rafiki and more. We found that Stripe has had some issues with payments and are hoping we can offer our customers this alternative by the end of the year 2022/January 2023.
We will be hosting multiple events and plan to offer special discounts and other incentives to anyone who has signed up for a Coil account.
What community support would benefit your project?
We are very happy with our platform and are ready to reach out to the GFTW community on the best methods for implementing Rafiki. We welcome any and all feedback and help with this integration.
We would also love to speak with anyone who has implemented Coil on their website and their experiences with it thus far. What challenges have they faced, what benefits are they seeing and what can be done to improve.
Relevant links/resources