Interledger's Pilot HBCU program with Bowie State University is a great success!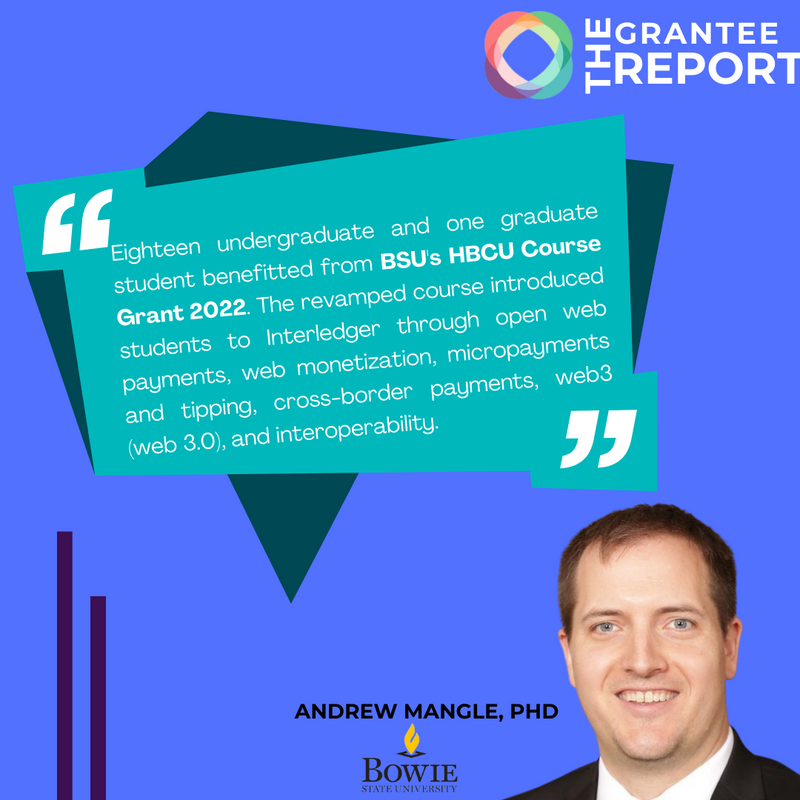 Undergraduate students explored innovative, open payment technologies and learned about ways in which more people can use the internet to gain greater financial access to goods and services.
BSU's Assistant Professor Dr. Andrew Mangle shares the journey and achievements of the program in this week's Grantee Report feature.