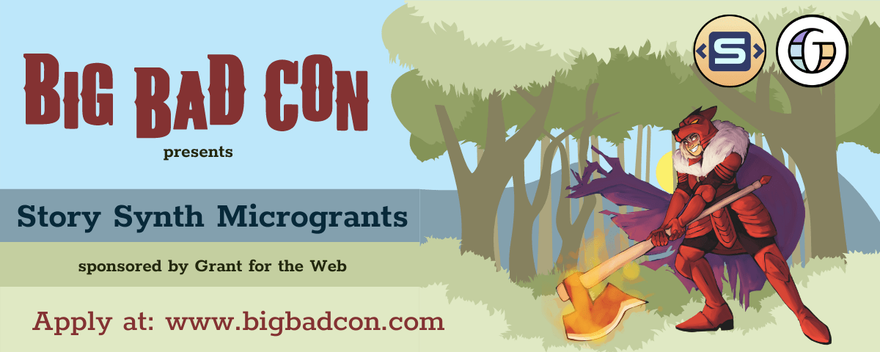 Final Report and Project Update
Our project was a microgrant program that funded designers of marginalized identities to make web monetized games via Story Synth.
We kicked off our microgrant program last winter and had a strong first wave of applicants. Over the course of the spring and summer continued to promote the program at conferences and on social media. We've since approved and disbursed 100 microgrants of $300 each, all going to game designers of marginalized identities. The majority of our grantees have finished their games and many others are in the late stages of playtesting. We'll remain available to help the remaining designers finish their games.
On the technical side, Story Synth has a new set of features tied to web monetization. Designers can choose to add custom styles for those using web monetization, a message for non-monetized users, or have a hard web monetization paywall .
We've also added a number of extra features in response to grantee requests, taken steps to increase platform security and accessibility, and made the platform more approachable and flexible for first time game designers.
Curious about our grantees' games? Browse our grantees' games in the Story Synth Microgrant Gallery.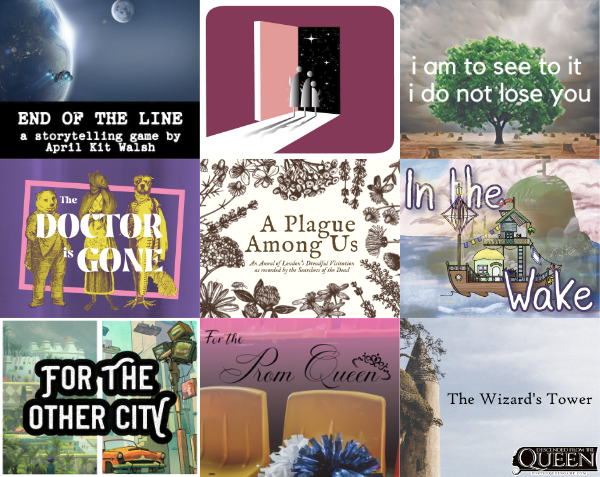 We have a few observations on our grantees' use of web monetization features:
While we offered four types of web monetization related features, almost all of the grantees chose to make web monetization optional for their players and they did not gate additional features or designs behind a web monetization style paywall.
About 40% of grantees chose to use their own wallets, with the remainder using charity wallets. Many grantees expressed discomfort at the degree to which they perceived Uphold and GateHub encouraged cryptocurrency speculation.
All objectives are complete
Objective: Add new web monetization functionality
Status: 100% complete
Details: Designers can choose from several monetization approaches (docs)
Paywall: each game session requires at least one web monetizing player for the game to start (other players can play for free)
Style: web monetizing players have an upgraded CSS style sheet supporting fancier designs
Message: anyone can play, but players without web monetization see a custom message asking them to support the designer through web monetization
Optional: players with web monetization have the same experience as non-monetizing players
Objective: Approve 100 microgrants of $300 each
Status: 100% complete
Details: All microgrants have been approved and disbursed. Our team is still available to help grantees who have questions and are still working to complete their games. See below for two charts showing the composition of the micrograntees and their current progress toward finishing their games.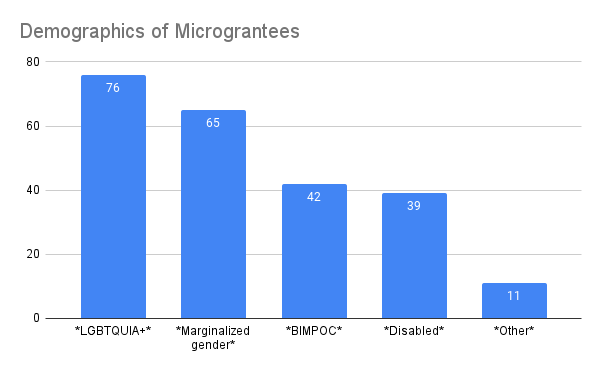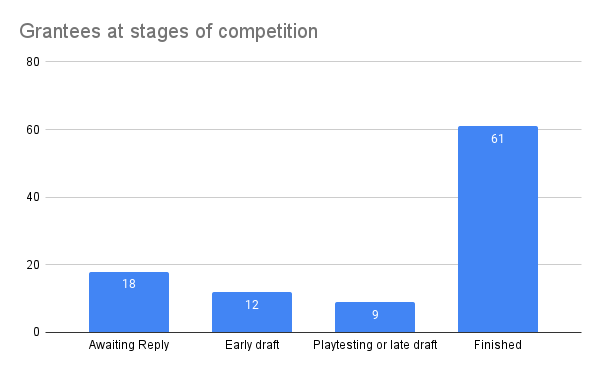 Key activities
Our initial launch of the microgrant program met with lots of excitement
We've had 110 total applications (excluding spam) of which we've approved 100 grantees and disbursed their funds
We've launched an updated set of web monetization features including custom style, full paywall, and monetization message
We held a Story Synth Weekend event with talks and workshops
We've held 3 Office Hours sessions to help the grantees
We've provided frequent advising and assistance to the grantees in the Story Synth Discord and through video calls with grantees
We've created 2 video tours of Story Synth Formats, Extensions, and Custom Options
We've added multiple features and extensions that were requested by grantees including: image galleries, coin flipping, robust extension support across more formats, markdown support, and a CSS playground for easy testing and tweaking of visuals.
Communications and marketing
We did our initial promotional blast on social media, throughout marketing lists, and through our websites (Big Bad Con's launch announcement, information page with application link). We also posted information on the project to several targeted communities of game designers on Slack and Discord.
We've created two YouTube videos to help designers understand the array of formats and customization options available: Story Synth Formats Tour, Story Synth Custom Options and Extensions Tour.
We pitched several journalists and were covered in a Gizmodo article: How a New Wave of Grants Is Building a More Diverse Tabletop Scene
Several of the grant recipients talked about their experience during a panel at Big Bad Con Online: Designing in Tandem
What's next?
Some of our micrograntees are still working on their games so we'll be providing technical help as they get closer to completion. Beyond that we're excited to work on a long list of feature requests including new formats, extensions, and more – our micrograntees are super creative and we're excited to support them! As the web monetization standard evolves we look forward to adding ways to support it on our platform.