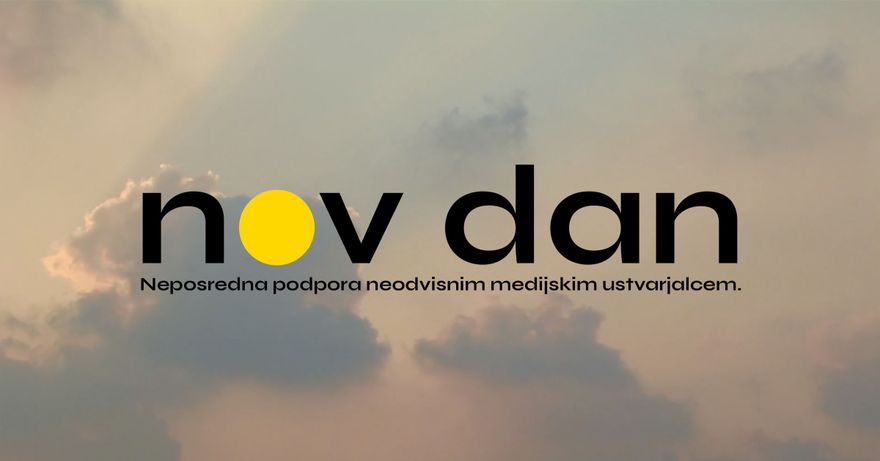 Project Update
We have successfully launched the New day platform that has attracted over 30 monthly subscribers in its first three months. Relative to the size of Slovenia (population 2 million) and a modest reach that the 5 media outlets participating in the project have, we consider having over 30 recurring paying subscribers (5 € monthly) that have also installed and are using our browser extension, a success and a good proof of concept of using WMS in practice.
The development and the launch of the platform was quite straightforward, but in the first half of the project, we experienced some setbacks with 2 bigger media outlets declining participation, due to concerns the New day platform would cannibalize their existing donor base (as outlined in our Interim report). We also had to deal with promoting the platform during a time of an extremely heated parliamentary election campaign, during which the public discourse tensions were high and hyper focused and therefore our message was harder to get across.
However, we are happy with the final outcome and with the groundwork now completed, we now plan on focusing more on quality of life platform improvements, new features and additional promotional activities, as well as the slow expansion of the media outlets participating in the project.
Progress on objectives
Objective 1
For our technical objective, as planned, we have successfully developed and implemented the following:
A private ledger backend supporting WMS, following (most of the) WMS/SPSP specification (see our whitepaper for details)
Payment system with a financial model that utilizes automated calculation of donation distribution ratios
New day dashboard for subscribers with an overview of your time spent proportions along with payment and account settings
White paper outlining our experience, lessons learned and our plans and recommendations for the future of WMS
Implementation of WMS tags in all 5 participating media project websites
Please use the links to view.
Objective 2
For our communication objective, we have successfully produced and launched:
Promotional banners for participating websites
PR activities
As planned, we have been exploring different promotional tactics and activities that would increase the subscriber base. We have been regularly posting on Twitter and promoting the platform via participating websites, on social media and newsletters. We have unfortunately not been too successful in gathering wider media attention using PR activities. Our press release was published by the Slovenian National Press Agency (STA), however the mainstream media has ignored the story. We attribute this to the fact that the platform and the participating media outlets can be seen as direct competitors to the mainstream media hegemony.
Key activities
Main activities in this phase included:
Development
Copywriting
Design
Partner management
Financial and legal work (donor contracts, payout handling)
PR outreach and activities
Social media management
Motion graphic animation
Communications and marketing
All 5 participating media partners have published announcements of the New day platform launch on their websites and social media channels. They are promoting the platform on their websites via banners.
We have presented the platform on 2 international conferences:
Platform is regularly mentioned in the podcast In Media Res that is focused on critical anaysis of slovenian media landscape and political discourse.
A proportion of our marketing budget was dedicated to motion graphic animation design for the promotional ads. Another part was dedicated to the media buy on Twitter, which had to be done through the advertising agency Httpool, because buying ads directly on Twitter is for some reason not available in Slovenia.
What's next?
Moving forward we plan on expanding the New day platform dashboard in order to make it more usable and valuable for the users. We plan on adding an overview with links to all the articles published in participating media outlets as well as possibly exclusive content for subscribers.
One of the key challenges we plan on tackling is how to provide tangible value to the subscribers and how to convey at least symbolic gratitude and an easy way to "brag" about their support.
Several would-be users complained that the platform doesn't make sense if there is no mobile support, so we'll be investing resources into developing an extension that users will be able to install in their Firefox on Android browsers. We will monitor if this will result in any usage growth or if it becomes one of the features users say they want but which in the end makes no difference to sign-up rates.
Last but not least we want to expand the number and range of media outlets participating in the project. Based on our interviews with current and would-be subscribers, the range of media supported by the platform is one of the biggest blockers when it comes to generating new subscriptions.
What community support would benefit your project?
No community support necessary at this time, but always happy to hear feedback and potential partnership opportunities.
Additional comments
Great experience working with ILP and GFTW team!
Relevant links/resources (optional)