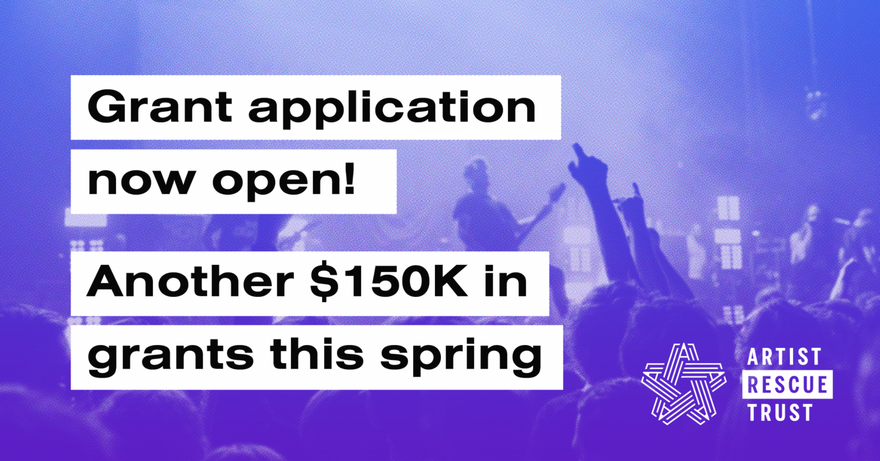 We are beyond stoked to announce that our grant application is now open. As part of our program with Grant for the Web, we will be awarding $150,000 in grants to eligible creatives and artists this Spring. If you or any artist, musician or creative you know has lost their primary source of income as a result of canceled shows, tours, or events due to the ongoing pandemic please apply below.
Artist Rescue Trust Grant Application
Also, as part of the program, we will also be releasing a series of training tutorials on Web Monetization. Our goal? To educate as many people as possible about how to incorporate Web Monetization into their online world.
Watch below for a short introduction video explaining the program and a little bit about Web Monetization.
We'll be launching our Web Monetization School in the coming weeks. If you'd like to receive updates on when we drop new Web Monetization tutorials, sign up here to join the email list.
That's it! Big thanks to everyone at Grant for the Web, ART, and Ocupop for helping us get to this point. Let's go!