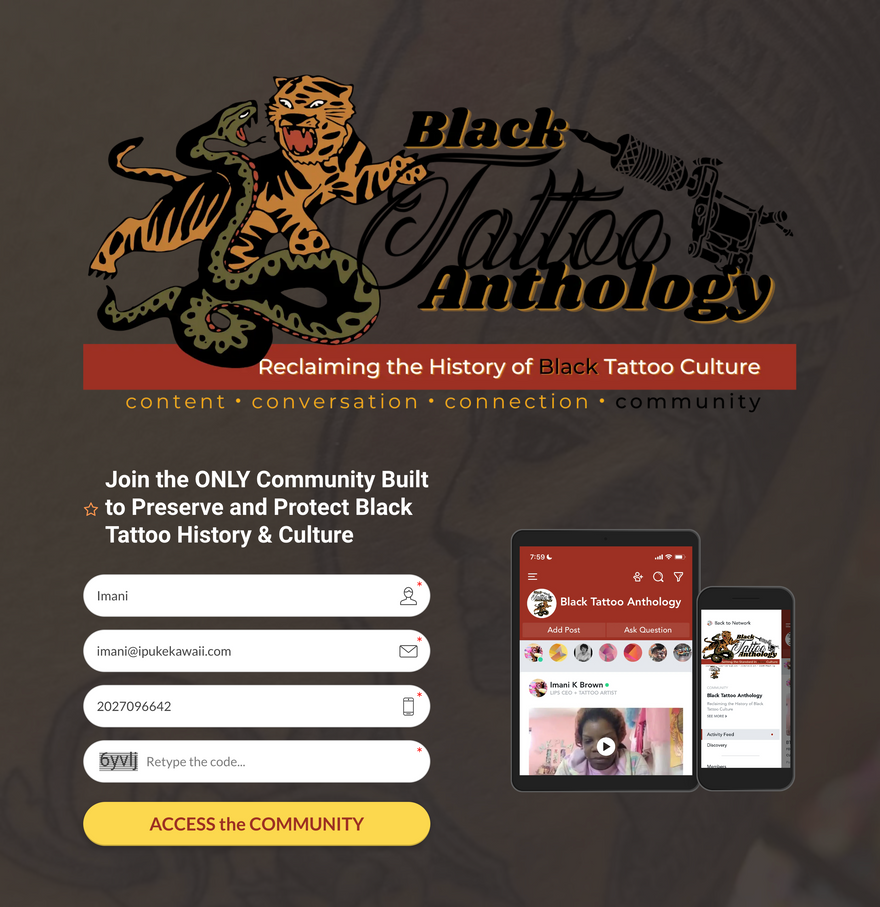 Project Update
We are so excited of how this project is shaping up and taking on a life of its own. We came in hoping to share more about Black Tattoo history and culture and have found that our community needs much more - we need to understand HOW tattoo helps heal our psychological wounds as a people and why Black tattoo culture is imperative to our thriving.
That shared, our objectives haven't changed or shifted, but they have been strengthened a lot since our first update.
Progress on objectives
Our main objective has evolved into a streamlined process and journey, designed to take people from end to end as if you would in a museum.
Originally we envisioned creating the product - a book of Black tattoo culture - for community consumption.
Now we are more interested in creating the product WITH community - including a tattoo therapy podcast and social club where the content creates the book.
We feel this will be a better approach to guarantee that the project is executed with future needs of the industry in mind.
Key activities
Our original proposed weekly activities had to be slowed so that the content is digestible and have edited to a monthly theme, tattoo-related book, book-related content from BTA and discussion:
Interviews: Our first wave of interviews is complete, with the exception of about 5 'OG' artist interviews to record.
Community Launch -
Pre-Launch: tattoo book club opens to the public, 2/2023

Soft-Launch: internal launch 'Ink & Release' invite-only 2-day event for content first looks and reaction + tattoo therapy podcast recording

Launch: Black Friday 2023 'Ink & Release' book & Black Tattoo Anthology community release to public
Communications and marketing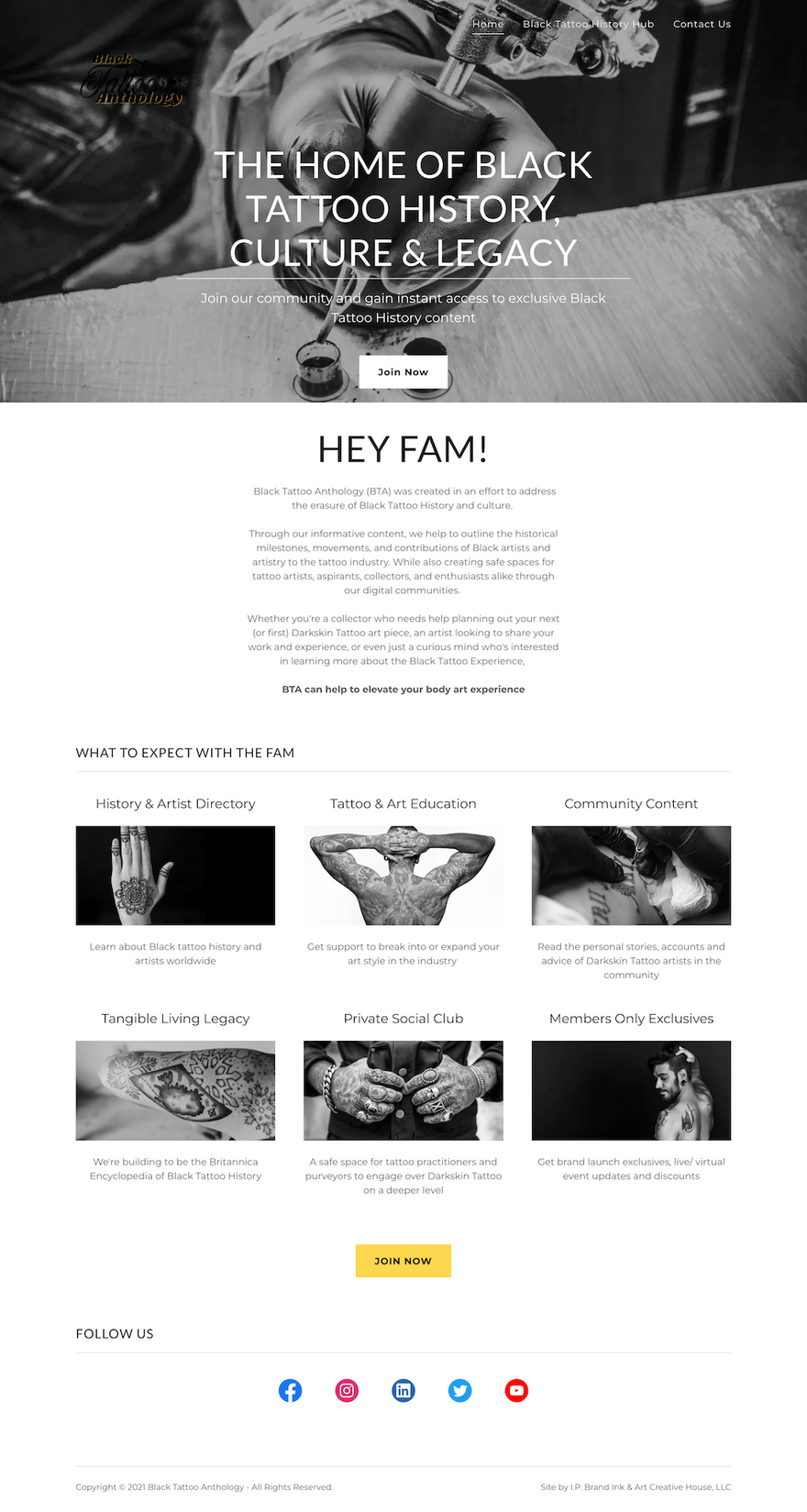 Our communications and marketing are currently done via email & text message marketing. As clients or individuals are interested in our work, they have a touch point to be introduced to Black Tattoo Anthology along their journey.
We also share via social media - Instagram and Facebook, mostly - to keep brand awareness alive.
What's next?
1. Before running content, we have to get tech issues with Godaddy fixed and insert the coil wallet.
2. Facebook ads are slated to go live 3/15 or sooner, depending on tech issue resolution.
3. Run artist interviews as BTA Podcast
4. Create + market merchandise for a strong trademark submission - as recommended by IP lawyer
Map the book launch
Organize the content
Format the book layout
Launch + deliver the first iteration of BTA to public in ebook format
We are very excited to share that even with hiccups we have arrived right on time!
Our next steps are to execute our launch strategy by opening our book club, having a kick a$$ podcast recording, and compile the stories into our final product and have a Pre-Order launch for Black Friday & Cyber Week 2023.
What community support would benefit your project?
We could always use a lift with brand awareness collaborations.
Hi! I'm Imani - an introvert, tattoo artist and visionary behind the project.
The more I speak about this project, the more people are interested - even people who aren't interested in getting tattooed. And we want to break these walls.
So as you read this report, if you are interested in the psychological healing of tattoo, alternative/ peer to peer healing & wellness and think your audience could benefit from this sacred space that we are building, please reach out!
Our goal is to make more people aware of the CULTURE of Black tattoo, in all of its ancestry.
Additional comments
This journey has been amazing and I've learned more about myself, personal interests and calling in my own industry of 20 years ... in less than one year.
I am grateful for this opportunity and excited to see what other wonders innovation and thought-leadership in Black tattoo culture catapults us to.
Of course, if there are ever any tattoo-related questions I am happy to answer them as we build this worldwide resource.
Relevant links/resources
Feel free to take the journey, thus far ~
Start here.