Design Club's mission is to help children learn design thinking as a life skill. To do this, we enlist the support of industry mentors (UX designers, service designers, user researchers and other professionals).
We already ask a lot of our community. Our mentors volunteer their time in the evenings or at weekends to run or help out at free Design Clubs in schools and public spaces.
Our community is awesome, but the past 18 months have been tough. Many schools and weekend venues have been closed. We've experimented with online delivery, but remote learning is never the same. It's hard to create the sparks and understanding that come through real life connections.
These difficulties are compounded by problems our volunteer mentors have been facing in their own lives due to Covid-19: job uncertainties, family issues, financial and health worries.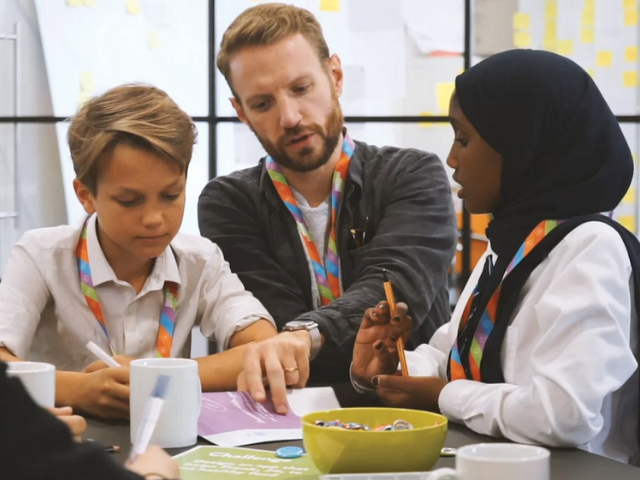 Where does Coil come in?
We know people are reassessing their lives and their values because of the pandemic. We hope this is bringing about a seismic shift. We're wondering how Design Club, and our mission, can help facilitate that process.
As I mentioned in our first grant report, many in our community are already engaged in the idea of a healthier internet. And we know they're values-driven because that's what motivated them to volunteer with Design Club in the first place.
Maybe it makes sense for us to tie the positive potential of Coil and Web Monetization into a broader campaign - something around designing a better future. But what's the best way to make this really resonate with our audience? Our community are tech-savvy but they're not necessarily technophiles.
Questions for other grantees
How are you promoting the benefits of Web Monetization and Coil to your communities?
If your community is creator-led, like ours, how have you convinced them to sign up as a Coil creator, when the benefits are still minimal?
Have you had any success with persuading people to subscribe to Coil for the "greater good"? If so, how?
What types of premium content are you offering to convince people that a Coil subscription is worth it?
We'd really value your help! Please share your experience here in the comments - or follow me to direct message.
Thank you!