Second cohort of the Kernel program, first one game-themed, ended up already, so it's time to summarize all the sessions that we had over those past few weeks.
Kernel is an online program run by Gitcoin folks to connect like-minded Web 3 devs so they can collaborate online, and provide them with knowledge and support from the experts to expand on their decentralized/blockchain projects. Gaming Guild was focusing on gamedev-related prototypes and demos, and I was helping from the "classic" HTML5 game development point of view.
At the very beginning, in December, I was thinking of leading a Web Monetization themed module (a weekly session), but ultimately ended up helping the host, Paul Gadi, during all the modules in the program (who was accompanied by Vivek Singh, a Gitcoin co-founder). Those were:
Module 0: Patterns and Trust - Paul did a solid introduction to Web 3 games, went throught pattern recognition, humility, and trust between players, developers, and whole environments.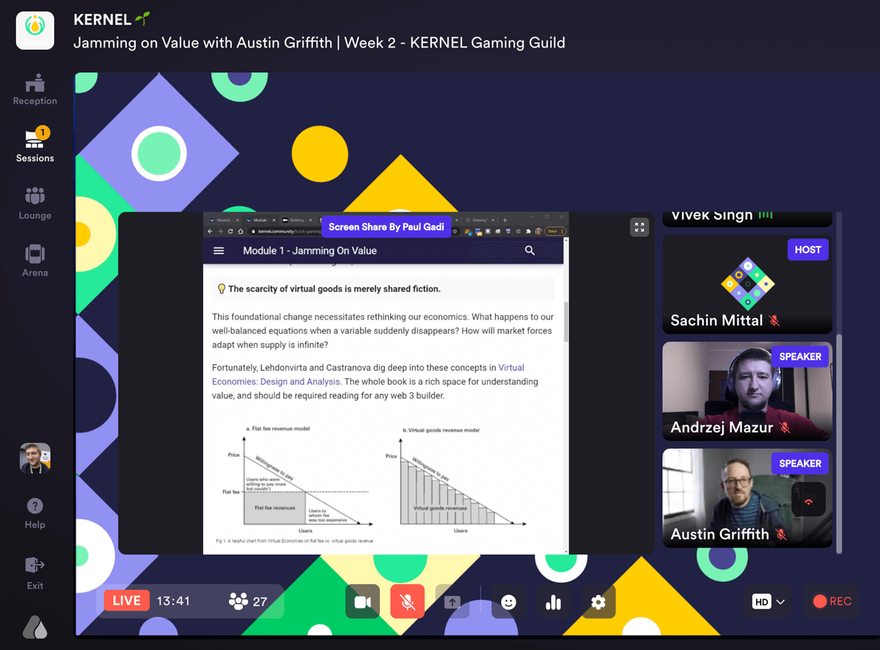 Module 1: Jamming On Value - the second session was right before Global Game Jam 2021, so we talked a bit about that, but also discussed the concept of value (in a virtual world) through metaverses and NFTs with Austin Griffith, who shared his knowledge and experience on the topic.
Module 2: The Business of Games - Paul was discussing the global financial system, and how virtual money can disrupt the current situation for the better. Meaningful change comes from how technologies or startups change the power dynamics of the industry itself.
Module 3: Freedom and Open Source - we talked with Björn Ritzl about free software, open source movement, and NFTs. He was sharing his perspective as a board member of the Defold Foundation. We need evolution, not revolution.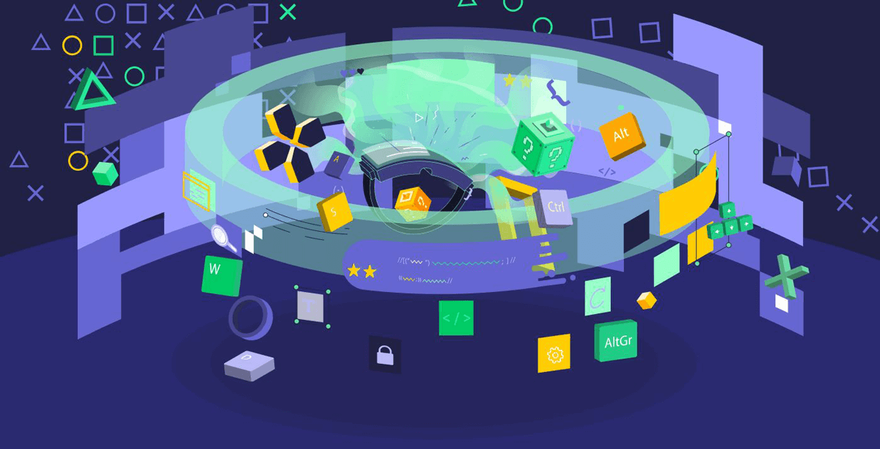 Module 4: Expo Week - instead of a regular weekly one-hour session, we had an Expo Week with participants showing their demos, giving feedback to each other, and discussing future plans for their projects. The AirMeet platform allowed us to have dedicated tables for discussions in small groups.
Module 5: Game Discoverability - in this weekly session we've discussed the topic with Tom Greenaway from Google , who is leading the Open Mini Games format as a proposal to define a set of combined minimum requirements that game developers can implement when developing a game. Discoverability is one of the main struggles developers are facing, so it's important to address that.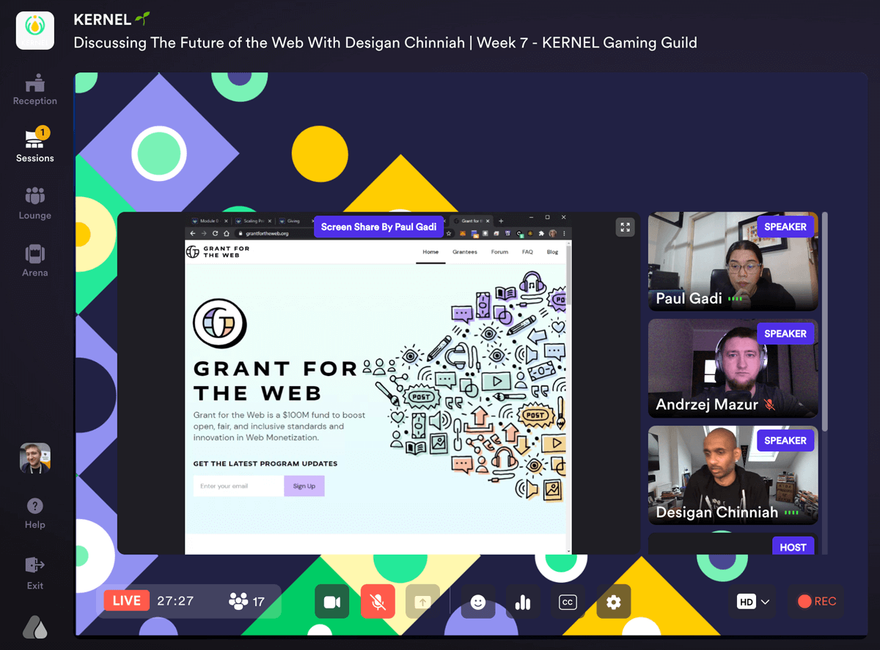 Module 6: The Future of the Web - during the last module we talked with Desigan Chinniah from Coil about the concept of earning money using Web Monetization API, and discussed the Grant for the Web program. It was also a wrap on the whole gaming track, so Paul went through a short overview of what was mentioned in the past weeks.
I'm so happy I took Paul's invitation and participated in all the sessions! I was feeling a bit overwhelmed, since I'm new to Web 3, the whole decentralization concept, blockchain, and NFTs, but apparently there are many similarities, and my HTML5 game development knowledge and experience was useful throughout all the sessions.
Those topics excite me and I'd love to dive into them more - we do plan on announcing a new category (second, after Web Monetization one) dedicated to Decentralized games in the upcoming Gamedev.js Jam 2021, so stay tuned if you're interested!
Beside the Jam, there are two last things to mention: OP Games, Paul's company, is looking for Full-stack Web Developers to join their team, and the next Kernel cohort, called Block, starts soon - you can apply before April 15th.