Hi everyone! This is the very 1st progress report for WMHub!
I'm excited to share what the team has been up to so far, and what awaits us in the following months.
A quick refresh about the purpose of WMHub: it's a tool that helps content creators leverage Web Monetization for their content in a centralized place. It allows anyone, regardless of background or technical expertise, to leverage the Web Monetization ecosystem.
The new website
The new WMHub website is up on the web! Check it out!
The legacy application is in the process of being swapped out by a totally new application, with a more streamlined user experience.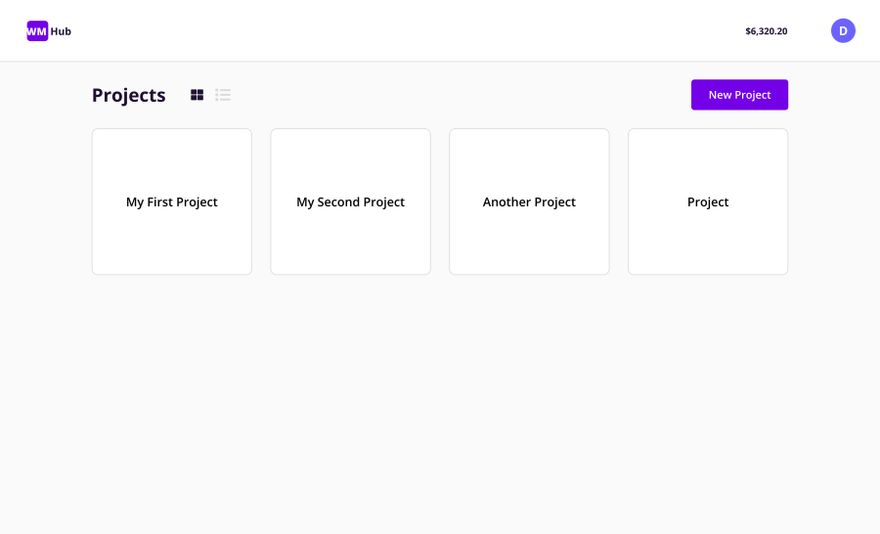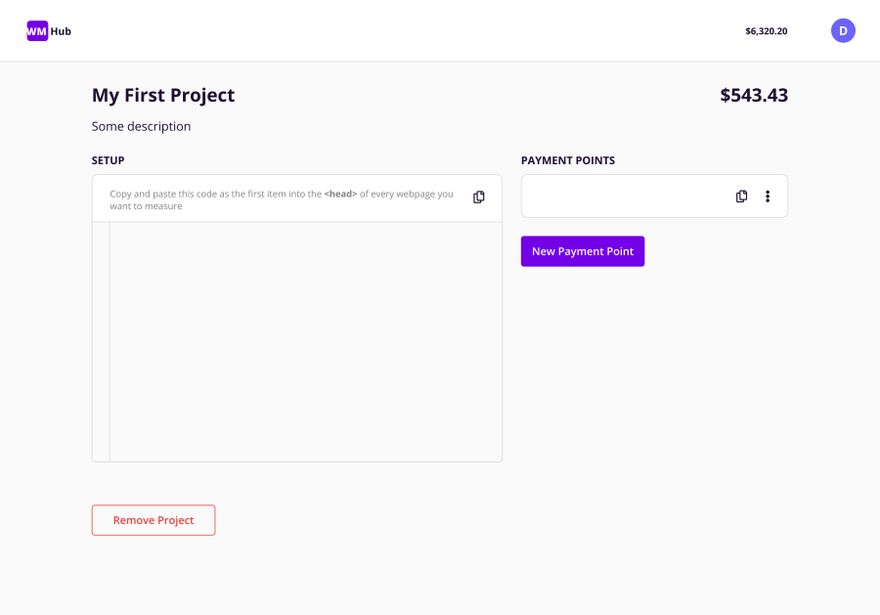 Redesign and new architecture
Our main focus at the moment is the application revamp and new architecture.
The current application was built during the dev.to Grant For The Web Hackathon, which served well as a prototype. Going forward, we need a new architecture that allows for a faster product iteration, so that WMHub can keep up with Web Monetization's fast moving ecosystem.
This new architecture will leverage AWS cloud services for an integrated development and deployment experience.
The tasks for this are planned and we expect the new WMHub app to be publicly accessible by mid February!
Marketing roadmap
We've defined a marketing roadmap for WMHub. There's activities planned for the next months focusing on developing and growing WMHub as a business.
Expect more details about our public communication soon.
The Team
WMHub is built by people. Here are some of them:
Gabrielle Telman awesomelly led the bootstrap of the new React front-end for WMHub. Going forward, Danilo Miranda is going to handle all the new UI redesigns and front-end engineering.
Andrey Torres is helping me design and build the backend services for WMHub, leveraging the AWS cloud.
Andrezza Tavares is the mastermind behind the marketing strategies.
What's next?
We'll build and put into production a Web Monetization experience that, hopefully, will allow the adoption of Web Monetization to a wider audience of content creators.
Not only that, but we are also growing WMHub as a business. This means putting WMHub into the hands of real customers and parterns, paying careful attention to feedback, basing everything we do in data, and having solid engineering principles.
The community
WMHub is supposed to be a tool that integrates the Web Monetization ecosystem in ways that I haven't even thinked about yet. We're adopting an API First strategy that will allow us to integrate not only our own products, but other partners as well.
I would be more than thrilled to connect with any of the projects for a partnership. If this piqued your interest, feel free to reach out!