We will be speaking LIVE on Young People Connect Africa group today by 8pm WAT on the opportunity HostBeak Kreators Programme is launching for Africans.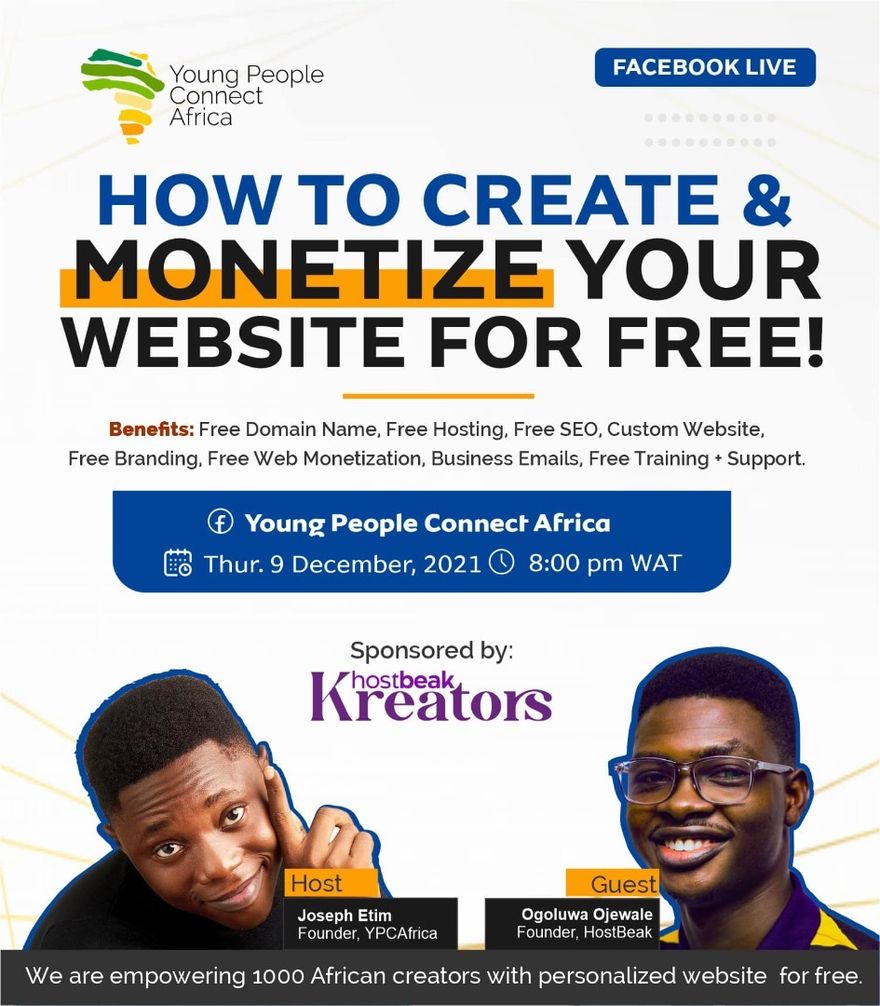 This is one opportunity if you are a creator to learn how to create your own website, host and monetize every click when you create content.
Join 1,000 African creators to monetize their content on the web with Free Domain Name, Web Hosting and training all for FREE!
You need zero coding skills to qualify, all you need to do is attend this webinar to become eligible and learn how to enrol for free.
Benefits:
Free Domain Name
Free Web Hosting
SEO
Custom Website
Coil Membership
Branding
Web Monetization
Free Business Emails
Free Training + Support Do you think you need this? Join us today at 8pm!
👉👉Venue: https://web.facebook.com/groups/2256803637978978/
Application Link for Hostbeak Kreators: https://kreators.hostbeak.com