Hey everyone,
Just a reminder that the community call tonight will be hosted by SnakeNation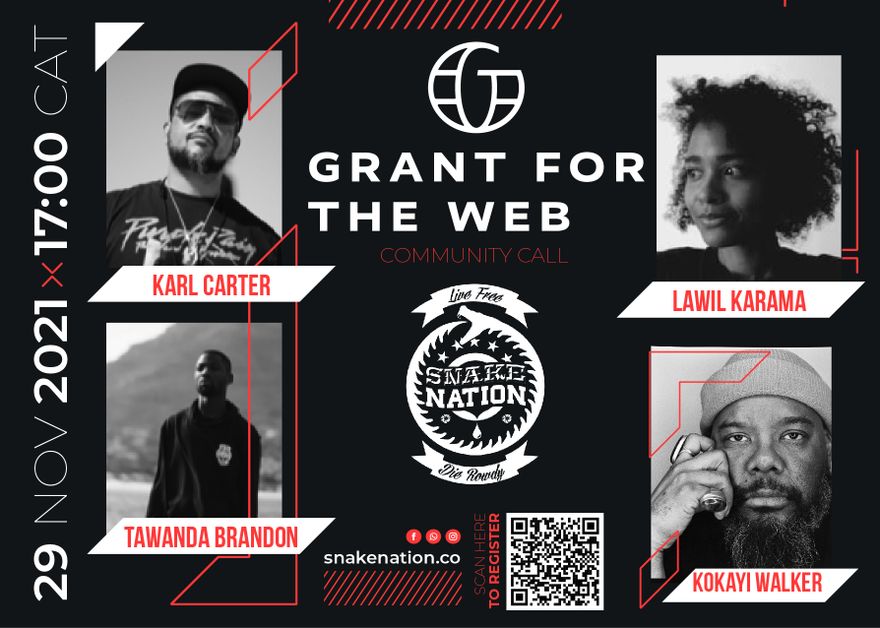 This call will be an hour. We will use Airmeet and collaborative note taking for this event.
We acknowledge that for a global community this time may not be friendly to all timezones so we will be recording the call to share and commit to moving these monthly meetings to different times going forward.
You and your team can register (free) for the session here. The Airmeet link will be shared in the Eventbrite invite and note taking document to all those who register for the session ahead of the call.
Tawanda & Karl will host this Community Call with the help of Kokayi Issa will discuss how members of the grant for the web community can explore their platform and how they have incorporated Web Monetization and ILP on the Snake Nation platform.
Agenda:
1.Opening
2.Introduction to Snake Nation
3.Why the Snakenation Platform and the creative economy with GftW Ambassador Koyayi Issa
4.Why are we integrating with grant for the web
5.Demo the Platform
6.Questions
7.Closing
We do hope you can join us! To register go to: https://www.eventbrite.ca/e/208314082027
Looking forward to seeing you today at 17.00 (GMT +2)