With MozFest fast approaching and a few of our projects (Naturally Ours, Creating Wellness Breaks, and the Sustainable Funding Series) at the festival, I thought it time that I begin to create a Web Monetization Action Plan for each of them at the festival, starting with the Sustainable Funding Series. Given that here is my first plan to begin to explore and experiment in what promises to be an interesting incubator experiment with the Grand MozFest Web Monetization Experiment!
The Sustainable Funding Series
The Sustainable Funding Series is a vlogcast / podcast that that explores the Creator and Start Up Economies. Join us as we interview creatives, technologists, and educators to discover their pathways forward as they work to develop sustainable funding models around their projects and start ups.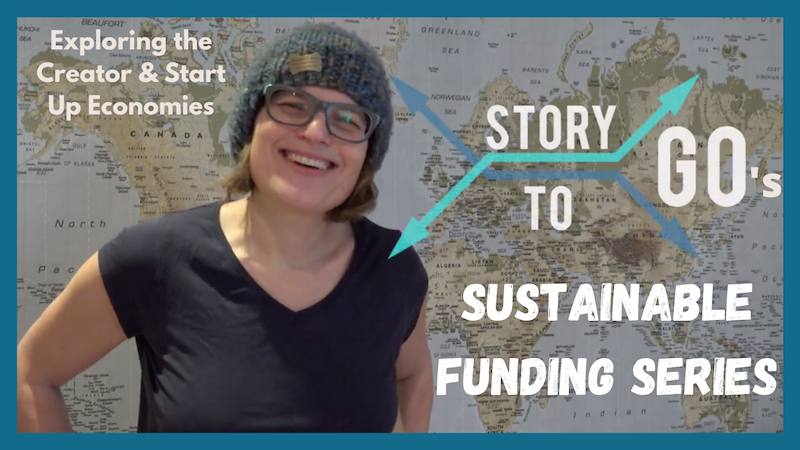 Accompanying the podcast, festival goers will also find a variety of case studies and open educational courses (including one on the Web Monetization Standard) aimed helping other creatives find their pathways forward in building sustainable funding models
This series is funded in part, thanks to generous support of Grant for the Web, BCIT, and the AMTEC Trust Award and the Canadian Network for Innovation in Education (CNIE).
Web Monetized Resources at MozFest
Just for MozFest, my team and I are creating a MozFest Exclusive Gallery for the Sustainable Funding Series with all videos from the series, case studies, online courses, the Web Monetization Libraries we've been creating, and links to the Web Monetized works of collaborators in the project.
MozFest attendees will be able access this gallery, provided they have added the Coil browser extension to their desktop browser or are using the Puma browser.
During the Post MozFest Festival, this gallery will be added to with audio files embedded from Free Music Archive and Hyperaudio.
Within the MozFest Spatial Chat for the Sustainable Funding Series, while not all of the above items will be there, there will be a link to the full gallery, and all the items within the Spatial Chat will be individually Web Monetized.
Ways in Which We Are Web Monetizing These Resources
The Sustainable Funding Series is currently Web Monetized through the Coil Web Monetization Plugin for WordPress on the StoryToGo and StoryToGo Classroom sites, connecting StoryToGo's YouTube Channel to our Coil account, and uploading our video files to Cinnamon Video.
During our Post MozFest Festival adds, we will be uploading audio files to Free Music Archive to Web Monetize and experimenting with translation and remixing features from Hyperaudio.
Copy for a Tweet About My Web Monetized Resources at MozFest
We'd love your help sharing these resources. The tweet below will be ready to share after Wednesday March 2nd:
Need to explore new pathways to #sustainablyfunding your projects? @EricHargreave did so the team at @AhimsaMedia began to interview creators about their solutions. Tune into a podcast, dive into a course & indulge in a case study in this #MozFest Gallery. https://storytogo.ca/2022/02/sustainable-funding-series-mozfest-exclusive-gallery/
Supporting a Healthier, More Equitable Creator's Economy
Our payment pointer support on this project supports the continued production of the Sustainable Funding Series to help shape a healthier, more equitable digital economy, in which creators can find sustainable pathways forward, and work their way around the barriers constructed by gatekeepers. These means:
I'd Love the Community Support with this Project By ...
Aside from sharing the resources that we are building with anyone that your feel could benefit from them, we are always looking for new people to interview for the series and would love your suggestions - whether you or someone you know. We'd also love any recommended additions to the resources as we know that we have not captured it all, and would love your help in identifying what we are missing.
Let's Stay Connected
I'd love to stay connected!
Thanks so much for taking the time to read!