We are back with an FMA Progress Report and we did our best to summarize all the relevant bits for you to reuse, learn from or in some cases even avoid. Have fun!
Looking Back at 2021
One of our main objectives to research during our first project with Grant for the Web was Coil's communication towards new users and creators. Observing and learning from the Web Monetization Community remains essential to our research for implementing Web Monetization on Free Music Archive (FMA).
If you search for "FMA" on this community portal you will find more published reports and documents by us. One document I like to highlight for now:

Our research last year combined examples of the different directions other teams took. What did they have in common? They tried to tweak the language and keywords to match their specific target audience. Obviously to increase the adoption rate.
FMA's power on the web, for many years, is its leading position on search engines and massive traffic. But we were lacking professional tooling and strategy to understand how to Web Monetization on FMA.
Ubersuggest
After extensive research we picked Neil Patel's all-in-one SEO tool Ubersuggest.
We are now able to track and analyze FMA keywords and gather insights based on real-time traffic. Fun fact; the most visited pages on FMA are the FMA genre pages with Instrumental, Christmas, Soundtrack and Hip-Hop Beats.
With the same observation strategies as FMA Explores How to Introduce Coil to Users, we began analyzing top keywords opportunities. We learned that FMA ranks high for the keyword "Free Music" and by simply adding the keywords "Royalty- Free Music" our FMA pages boosted more users.
With Ubersuggest data, we can strategize our communication on FMA better. Not just for the artists but also for curators, netlabels and the tens of millions of monthly visitors.
January – February 2022
According to radio experts, many famous podcasters started their career using FMA repertoire for their podcast episodes. And yes, it's no secret that more and more podcasters today use FMA music for intros/outros and background music to enrich their series.

Ubersuggest combined with Google Analytics backed this story. Most of the data we receive back are backlinks to services recommending FMA to video makers and above all podcasters sharing their episodes and crediting FMA artists.
We know FMA should start her own podcast too. We have the traffic, we have amazing artists and (web monetization) tech to showcase.
And it just happens to be that one of our objectives for this Grant for the Web project, to start our own FMA podcast to combine research, musician's stories, new web monetization tools and of course great music. Fortunately, Marko Roca, our Head of Music is not only a talented artist, producer and MC. He is also a seasoned radio host so perfectly suited for the job.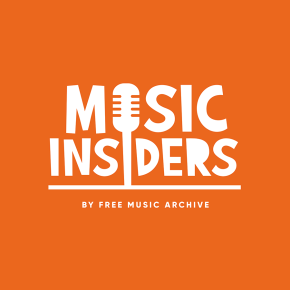 While Marko designed the format and started on his wish list of guests, we sent out a message to our audience:
"The FMA Team is proud to inform you that FMA will soon have a new Podcast Series for you to follow called; Music Insiders by Free Music Archive! We are excited to be able to create more space to highlight FMA Members, the FMA Community, Music Peers & all Music Insiders. But first, FMA needs your help!"
For the Music Insiders by Free Music Archive podcast, FMA musicians submitted tracks, vocal or instrumental, no longer than 20 seconds all under a Creative Commons License Type: CC BY SA 4.0 After checking all submissions, the track Narcissistic-Primadonna by FMA artist Crush Limbo became the intro and outro of Music Insiders.
Music Insiders
On the 10th of February, Music Insiders premiered on FMA's home page with multi-talent Ketsa as our first guest. Music Insiders by Free Music Archive have now surpassed 110,000 listens. For us this podcast series is an important tool to communicate new Web Monetized opportunities to artists, media creators and FMA visitors.
New FMA content like Music Insiders will help us reach more audiences and will be additional to the traffic already generated by our FMA home page and popular genre pages, a combined 1.5M pageviews per day. On both channels we will highlight web monetization, Coil and how to get involved.
Read more about our journey with these new tooling's in:
March – April 2022 MozFest 2022
FMA loved to participate at MozFest, listen to all the updates and learn new ideas for Web Monetization. One of the highlights was to try the new Coil tipping feature.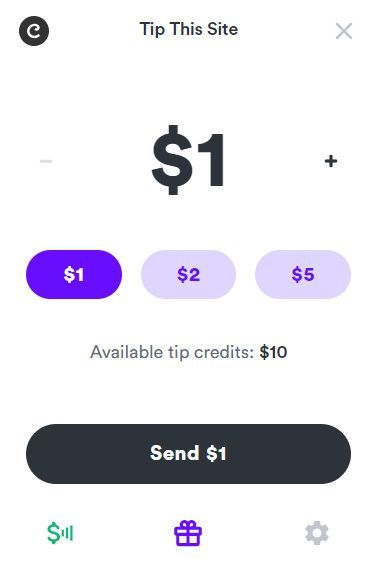 We invited FMA artists and members to get their free MozFest ticket including a free 6-month membership. A great initiative to introduce Coil to first time users.
Lesson learned while researching FMA content creators playing with the tipping feature for the first time themselves: The tipping feature influenced their perception of Coil and web monetization in a positive way.
FMA Treasure Hunt
To strengthen the community we designed a creative strategy to combine fun, music discovery and educate participants about web monetization.
Based on data from Ubersuggest, we picked top visited FMA pages, combined those with FMA artist pages already web monetized and launched a "treasure hunt".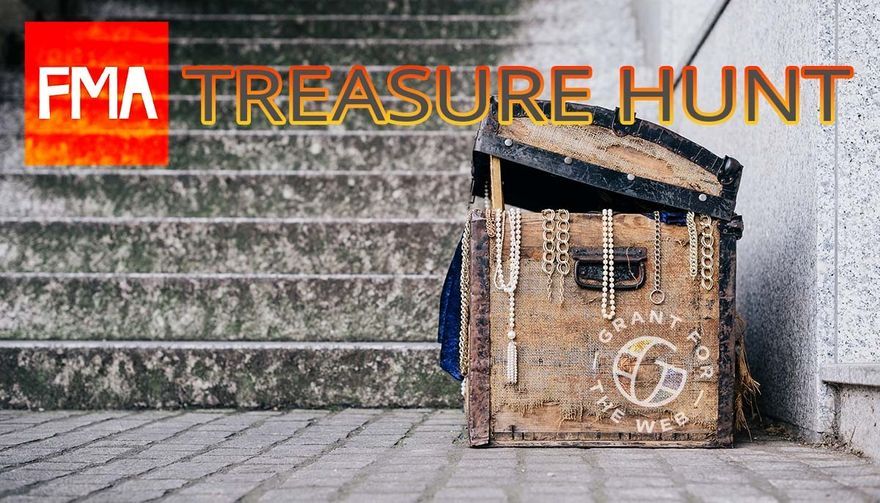 During MozFest we gave presentations and participated in sessions to explain the Treasure Hunt. Every participant received a thank you note and a link to a bespoke MozFest Music Mix (only accessible if your Coil plugin is activated). And... one lucky winner walked away with cool BOSE noise canceling earbuds.
Most questions we received from other teams were about the tipping feature and our popup script with a hidden hint to complete the treasure hunt. More information can be found in our blogpost FMA's Treasure Hunt.
FMA Next Club
For our current Grant for the Web project, one of our objectives is to help 1,000 musicians to monetize their FMA artist pages.
Our team created a structure (code name: FMA Next Club) to help the first 1,000 musicians. When signing up for this task we knew it would mean a lot of manual labor and convincing. Not because the idea behind web monetization is not sound, but because musicians are a tough audience. What's in it for me? Where is the money? needs to be answered as clearly and honest as possible.
What readers should know about musicians is that they heard too many promises from industry executives and returned home empty handed. So our Web Monetization mantra for this particular audience needs to be underpromise and overdeliver.
What did we offer the musicians invited? Our support to take them by the hand while we are rolling out new monetization tooling, tipping features, music upload wizards and a complete UI/UX overhaul of their FMA artist, album and song pages.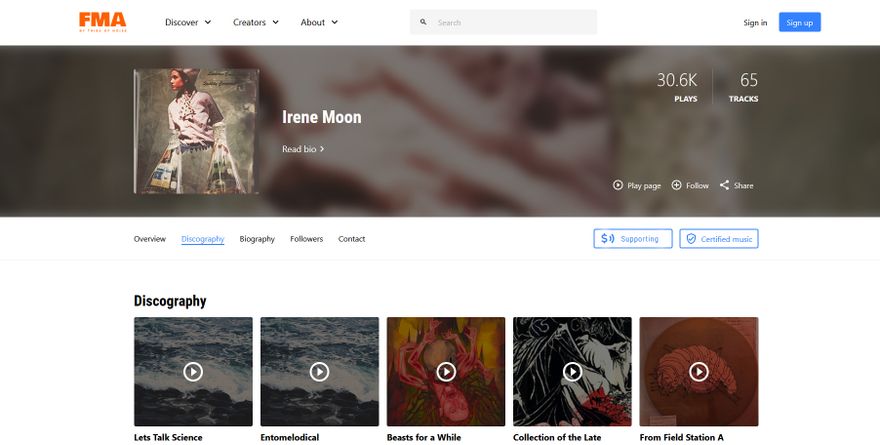 Web monetization means...
We scheduled an informal kick-off (Google Meet) for the first FMA artists who joined the FMA Next Club and explained a bit more about the FMA Next Project.
We interviewed FMA artists which type/level of participation they prefer:
online presentation with option to chat / ask questions (55%)
virtual roundtable with the FMA team (52%)
personal online video calls with FMA team (48%)
virtual meetups with FMA members to hangout / share ideas (35%)
The FMA Next Club is work in progress. More research showed that our audience is interested to learn more but not all are eager to participate in online round tables or similar active meetings.
With this responses, we are able to structure our events and continue to communicate in different settings and give FMA artists more spaces to come together to learn and help us co-create FMA.
We also premiered the 2nd episode of Music Insiders podcast with FMA artist Simon Mathewson. Simon allows visitors to support him via the Coil extension.
Read more about about these new FMA Next findings in:
May – June 2022
To better understand what FMA Artists needs in a monetization toolbox, we sent out a survey to two subgroups:
Artists using commercial Creative Commons licenses on FMA
Artists using non-commercial Creative Commons licenses on FMA
The artists already engaged in commercial licenses prioritized:
"Help me with people who want to license my song(s) for commercial projects"
"Add tools that enable more interaction with fans"
"More stats about my songs, traffic, fans"
The first one is covered by our Tribe of Noise PRO service which made us decide to contact Tribe of Noise PRO artists and offer them our help to setup web monetization. One great example is a project we did with our Dutch Ministry of Education, Culture, and Science and national performing rights organization Buma/Stemra.
Talented artists in The Netherlands received cash to create new albums and in the process we helped them to setup their digital wallets for web monetization, FMA artist account and Tribe of Noise PRO account. We even asked our Head of Music, Marko Roca, to create a mix to generate more traffic from the home page to their artist, album and song pages.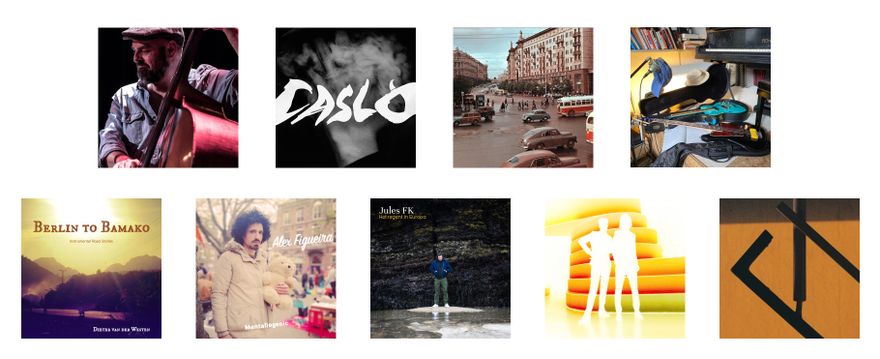 All these new albums are fully web monetized!!
While researching the artists using non-commercial Creative Commons licenses we wondered if they would be open to test web monetization. This part of the survey resulted in:
"Help me with people who want to license my song(s) for commercial projects"
"More stats about my songs, traffic, fans"
"Any help with making money with my music is appreciated"
The major difference between the two artist groups? While scoring low under the "commercial group", 40% of the "non-commercial group" prefer to "Host everything related to me as a music creator perpetually in one place" on FMA. Interesting!
For the FMA team, this is a clear direction to continue rebuilding FMA for all types of artists, especially those that want to use FMA as their digital hub for their music catalogue.
Read more about our CC Licenses research and artist initiative in:
July – August 2022
We are eager to participate in the FMA Community Calls with Grant for the Web. Not just to share our updates and introduce FMA to new grantees, but also to learn from the other projects as much as possible. For example, we loved seeing the Coil scrollable paywall on Mural and micropayments sharing feature on Hyperaudio.
In recent months we pulled UI/UX experts together and asked them to start working on a new front-end for FMA. Of course because we listen to a large group of talented artists willing to host all their music and related data on FMA.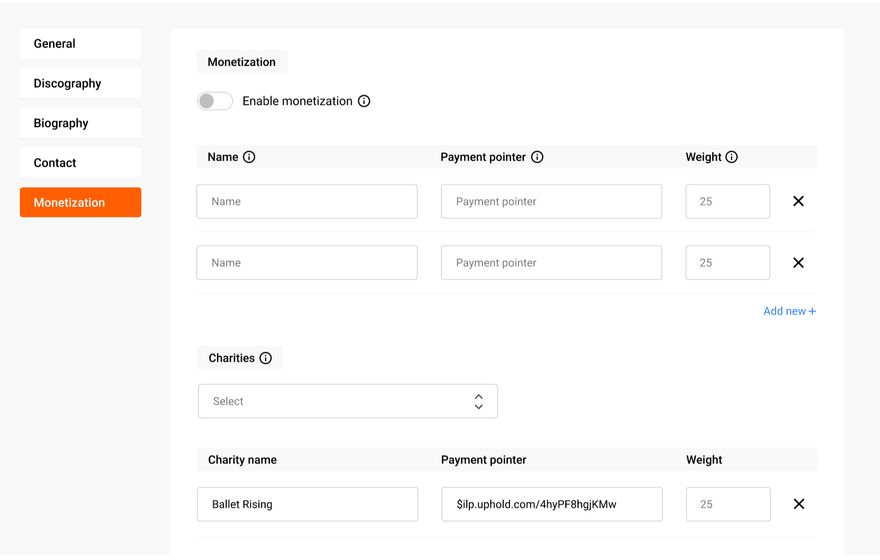 But, while many startups are figuring out "Web3" this is also perfect timing for us to integrate payment pointers, shared monetization, tipping and other relevant features in a user-friendly workflow. Combined with the global community, traffic and trust FMA already enjoys this can morph into the global, open standard for music (revenue) sharing. As you know, without open standards there will be no web3.0
The more we interact with Grant for the Web participants, FMA user groups and UI experts the clearer it gets: there is a real hunger to try new tech and revenue models but the real challenge for the upcoming months is to increase the user adoption.
Hello world, this is Coil
As we continue to onboard more FMA musicians we put together a strategic plan to communicate Coil to FMA listeners. Based on the our research and the Coil Help Center, we published the FMA Coil Page for new users and creators with a clear FMA message:** New Way To Empower Musicians on FMA.**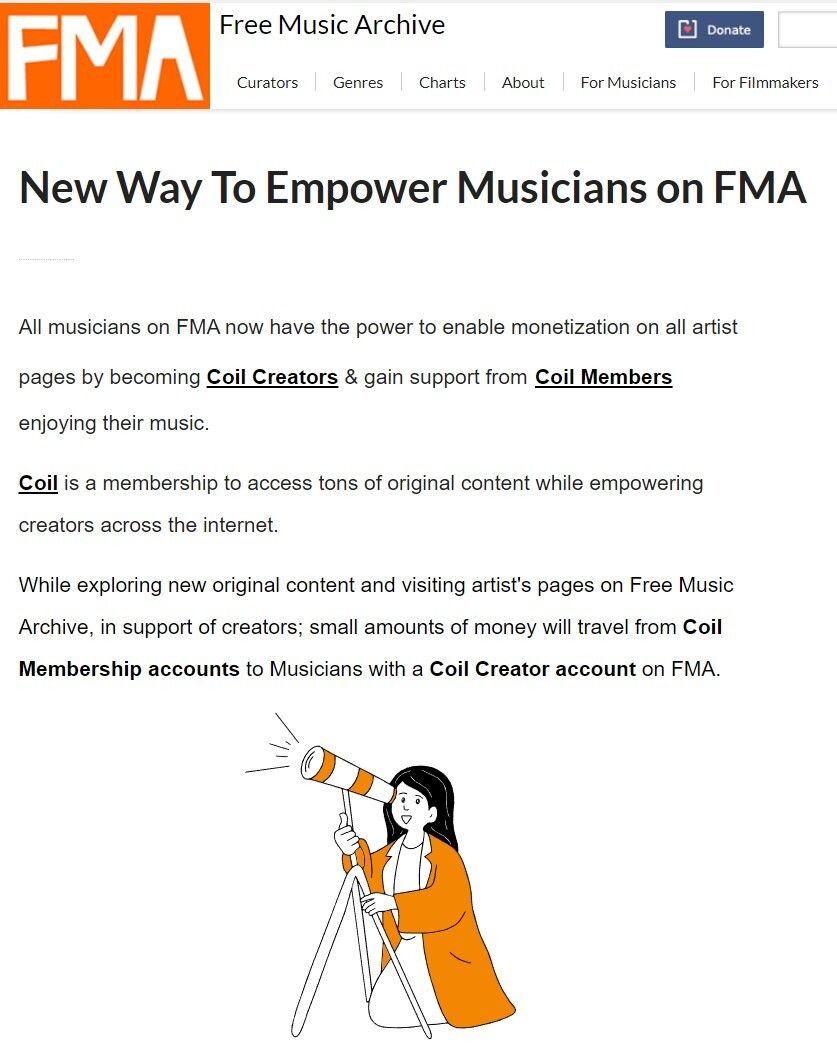 Our objective is to grow this space into a web monetization hub on FMA. We can highlight new artists, web monetized content, stories and tools. Of course this is also the spot for artists and visitors to learn how they can participate.
Next to sharing Coil and web monetization news to our FMA community, we directly communicated Coil.com to at least 500 new FMA artists that joined FMA since 2021, onboarding and helping each artist interested in monetizing their artist page.
We will use the relaunch of Free Music Archive (new UI/UX) and our participation at the Future Music Forum 2022 in Barcelona as our next "web monetization" communication events.

Read more of these new upcoming FMA features in:
FINALLY! WHAT ABOUT FMA'S DELIVERABLES?
1. Relevant online monetization toolbox (as part of the new frontend on FreeMusicArchive.org) for music rightsholders to self-register and publish music from anywhere in the world. Result: 1,000+ original songs licensed and ready to "co-monetize" (Probabilistic Revenue Sharing)
We surpassed the 1,000+ monetized songs on FMA. All artists, curators and netlabels will soon have a user friendly wizard to add their payment pointer and monetize their pages together with the option to share their micropayments with other Coil creators and charities. We will continue to research co-monetization between FMA artists, curators and netlabels. We are reaching out to 500+ new FMA artists at the moment.
2. Participating FMA & Tribe of Noise musicians from Asia, Africa, North America, South America, Europe, and Australia. Result: Spend at least 50% of our focus on underserved and underrepresented communities as part of this journey.
Next to reaching out directly to underserved artists via email and video calls, we have put together a plan to not only help these artists set up their page to the best of our abilities but also use those artist pages to premiere, introduce, and release the new FMA UI/UX to the world and continue to showcase them in our future journey with web monetization.
3. Onboard music enthusiasts to curate, promote and monetize music together with the FMA artists. Result: Reach an audience of at least 1,000,000 listeners. All of them will be invited to join the web monetization program and offered exclusive perks if they install the WM plugin. And of course a revenue share if they monetize FMA music.
In our new UI/UX we will have more visual options to position the web monetization program more actively. So while the audience surpassed the 1,000,000 listeners we can do a better job converting listeners to curious early adopters. Next to our role we believe the "FMA Next Club" members can play an active role when they are happy with the FMA redesign.
We will continue to explore new technology like Coil, Rafiki, OpenPayments and other relevant services. As long as they can contribute to the success of our artists, curators, netlabels and visitors we will be interested to make a move.
Read more about the FMA deliverables in:
Till next time ;-)