We are celebrating!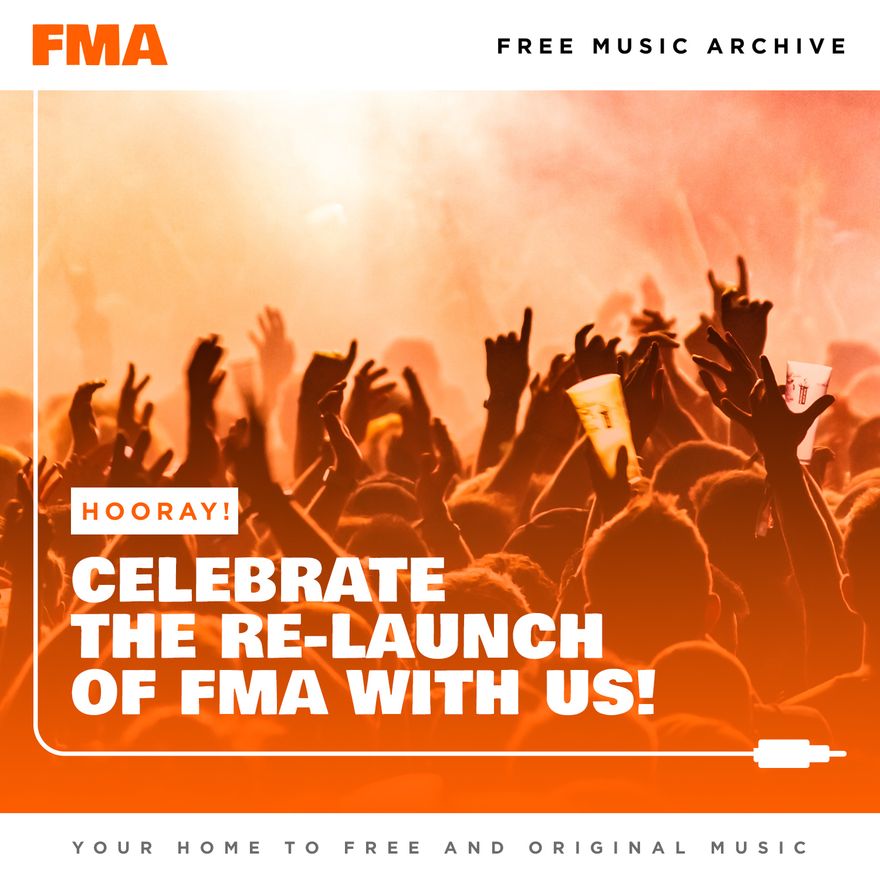 On the 27th of September 2022, the new Free Music Archive (FMA) was launched!! The FMA team, at that time was in Barcelona, Spain for the Future Music Forum event that took place from 26th to 30th of September. But first, FMA Next!
As we arrived in Barcelona on the 26th of September, we were in awe of the Sagrada Família. We stayed a street away from such a unique, beautiful architecture and cannot help but feel their immense dedication to finish a lifelong dream. It's hard not to reflect on our own journey rebuilding FMA, even though it is not as long of a journey as the Sagrada Família, lol. It was a great symbol of working towards a new and more sustainable Free Music archive!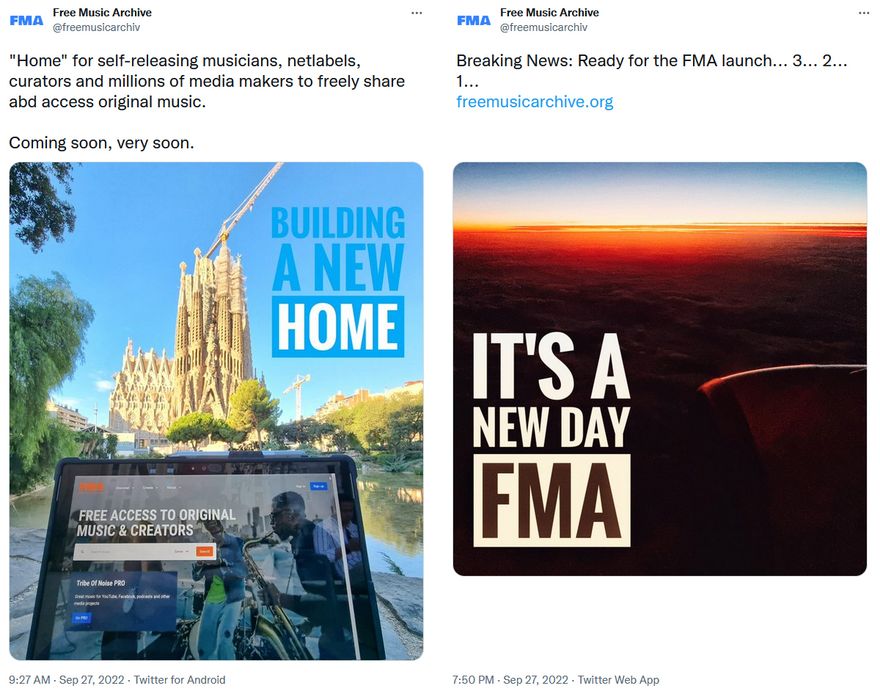 Since 2019, our team has informed, guided and shared the FMA journey and objectives with the FMA community. Many Curators, Netlabels, Artists and Members helped us with their feedback, suggestions, requests, and overall insights for the rebuild of Free Music Archive through numerous surveys, one-on-one video calls, community calls, round tables and direct emails. The entire FMA community have waited patiently for us to rebuild FMA corner by corner and on the 27th of September, their wait was finally over!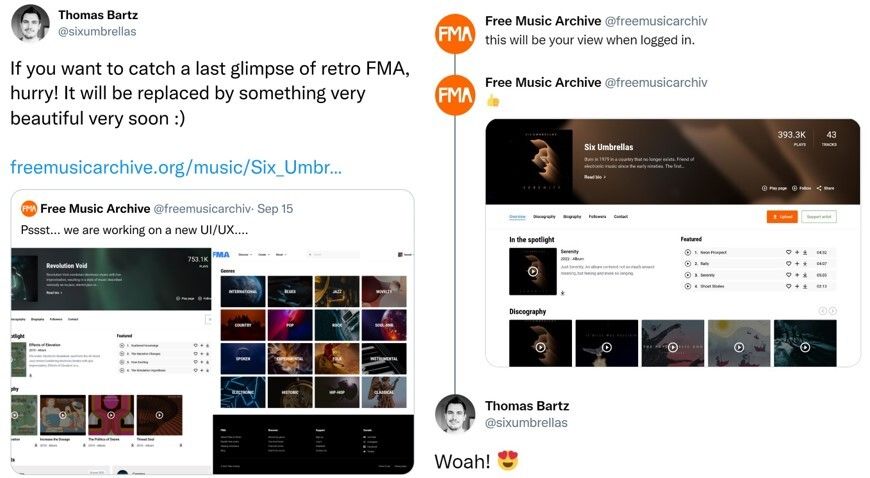 Welcome to the new FMA!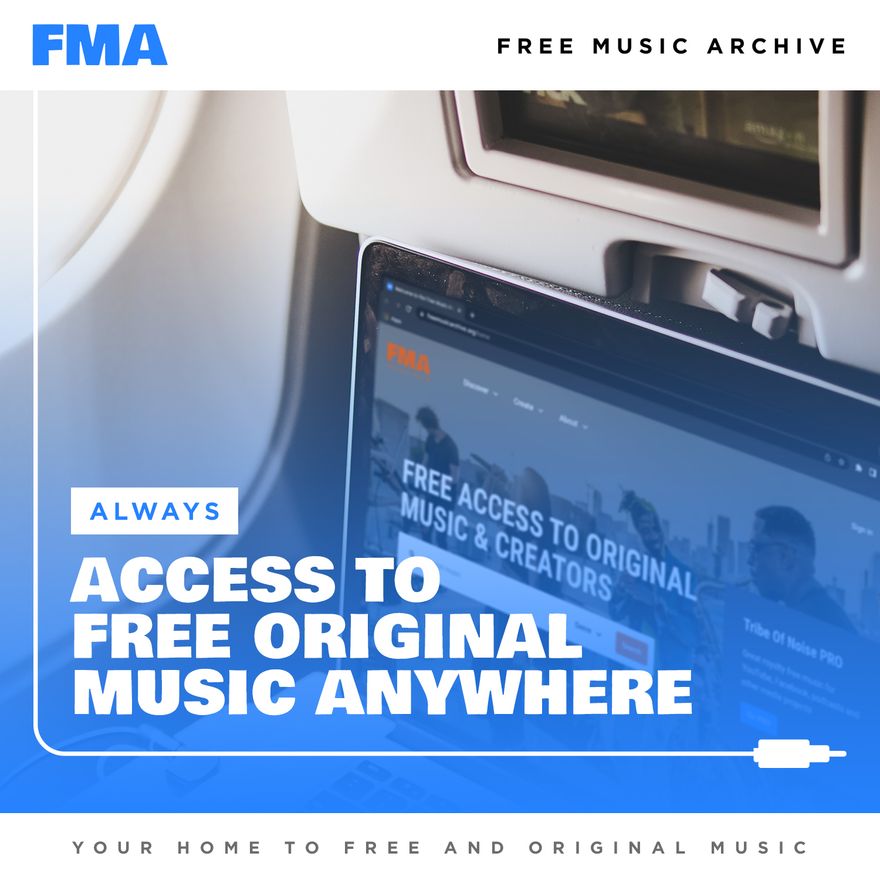 The new FMA is more user friendly to roam with newly revamped genres pages, charts, improved search functionality and a new exciting feature: Artist shuffle button that takes users each time to a random artist page to explore. FMA remains free to access and new users can make use of FMA without an account. Each month, we welcome new artists joining from all over the globe who continues to enrich the giant catalogue of Free Music Archive.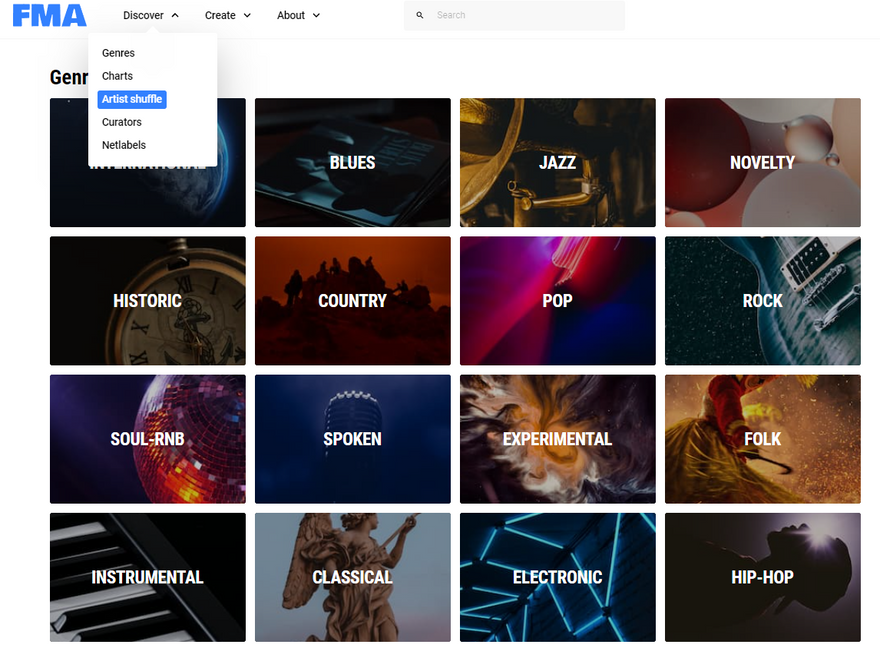 New Home for FMA Artists!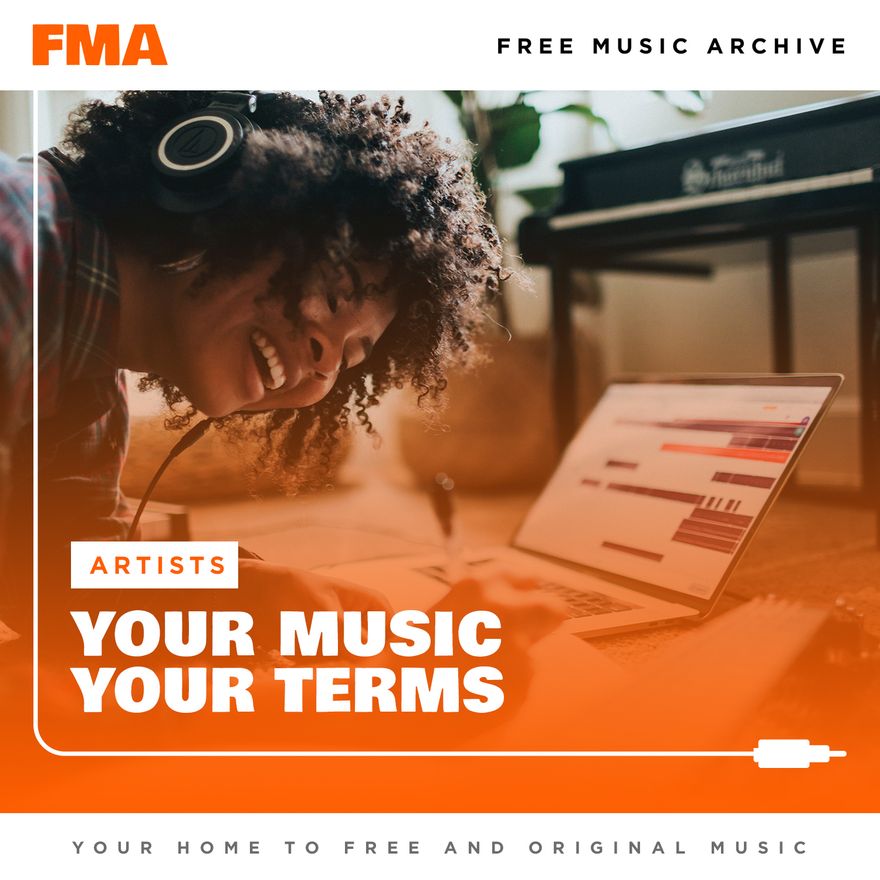 One of our top objectives during the FMA rebuild was to create a more sustainable digital home for FMA musicians. Now, listeners, users and media makers are able to get a taste of the artist catalogue on a new overview page! Here their top tracks are front and center with their own Featured list and get to highlight specific albums or tracks with the In The Spotlight feature.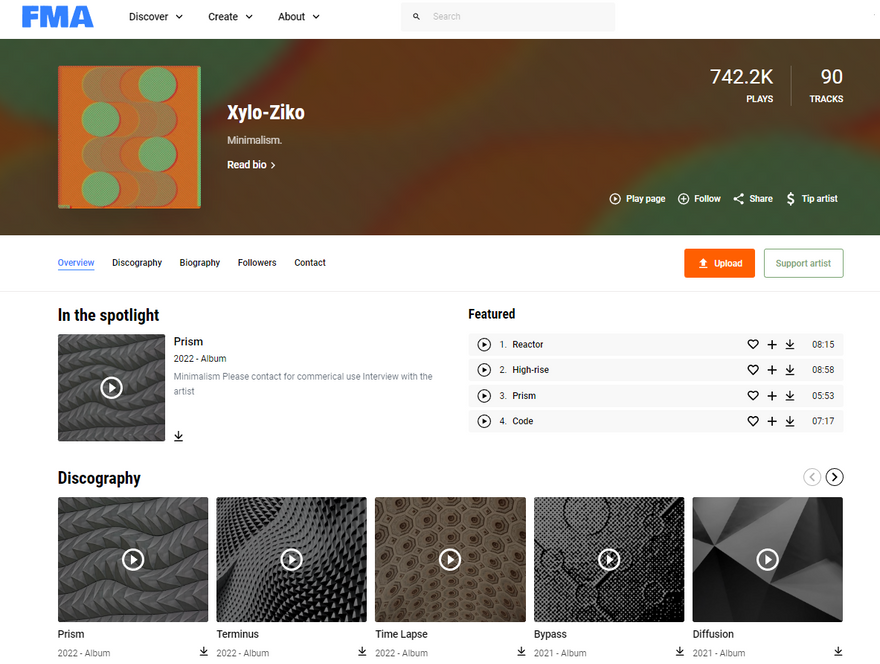 FMA artists have a brand new Biography section to share relevant info to new users and listeners while users are able to browse and listen to the artist's latest albums there.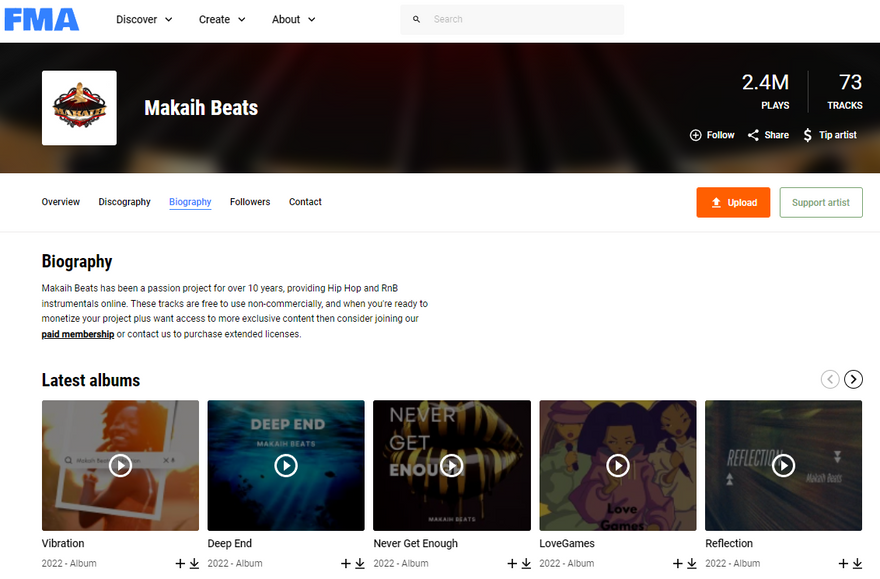 Another FMA objective was to bring back community functionalities so that our members feel more at home and connected to FMA listeners. Now, artists can see and find their followers on FMA, while FMA members are able to show support via comments.
For more support, users will find the Tip artist button; this leads them to the artist's personal donation link, and the Support Artist button leads users to the FMA Web Monetization page where they can learn how to join Coil and share their support!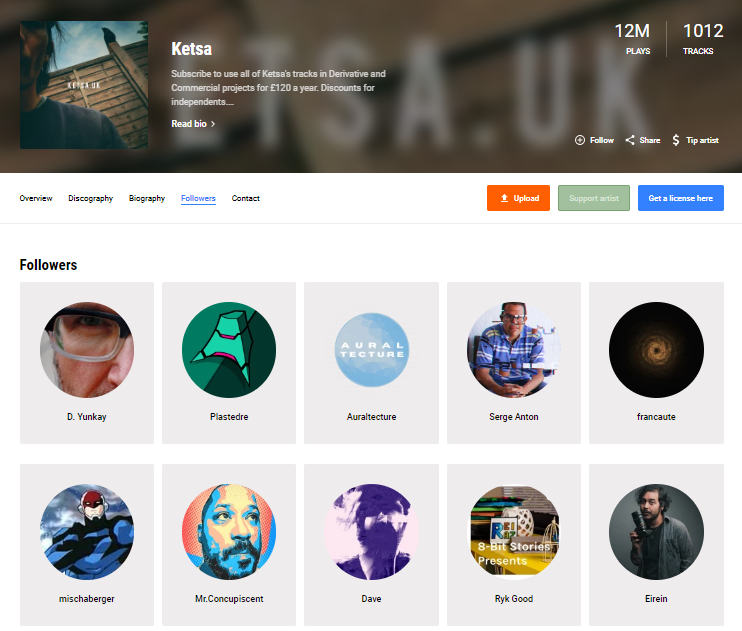 Coil for FMA Creators!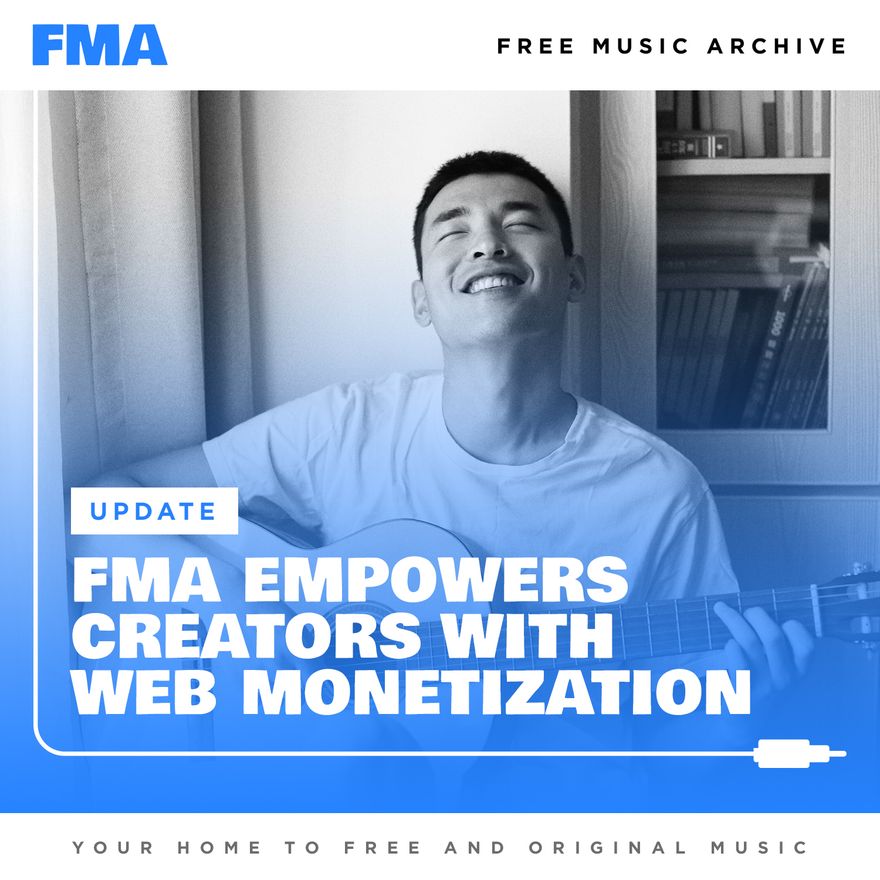 FMA creators are able to monetize their FMA pages with Coil! Before, FMA artists tried out Coil but now all FMA Curators and Netlabels are able to set up their digital wallet, add their payment pointer(s) and monetize with Coil!
On top of that, Artists, Netlabels and Curators are able to add and share their micropayments with fellow peers and also be able to add charities to their monetization to increase support! We will continue to update the charities list, but if you have any suggestions for us, please feel free to reach out! More FMA Web Monetization updates coming soon!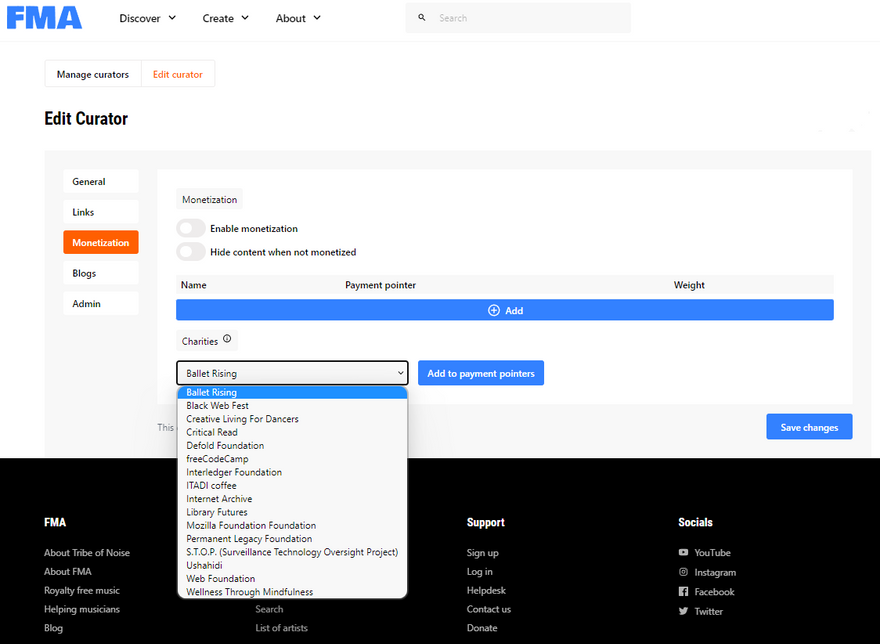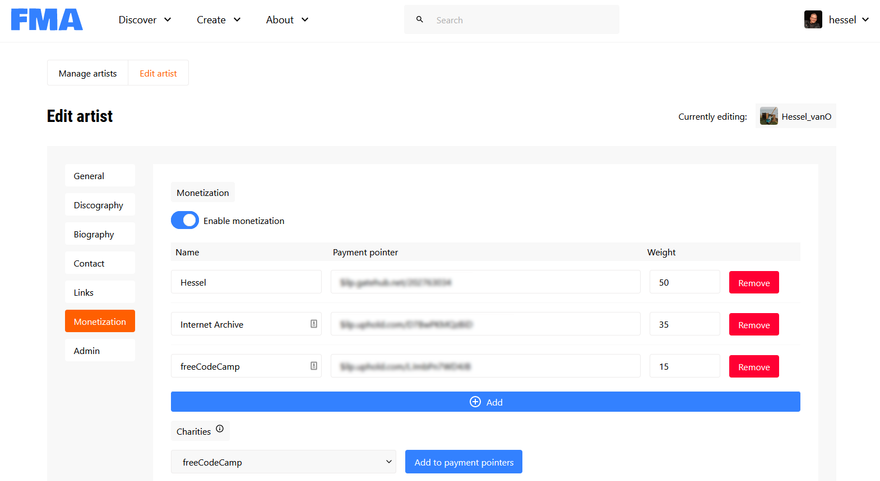 New FMA content!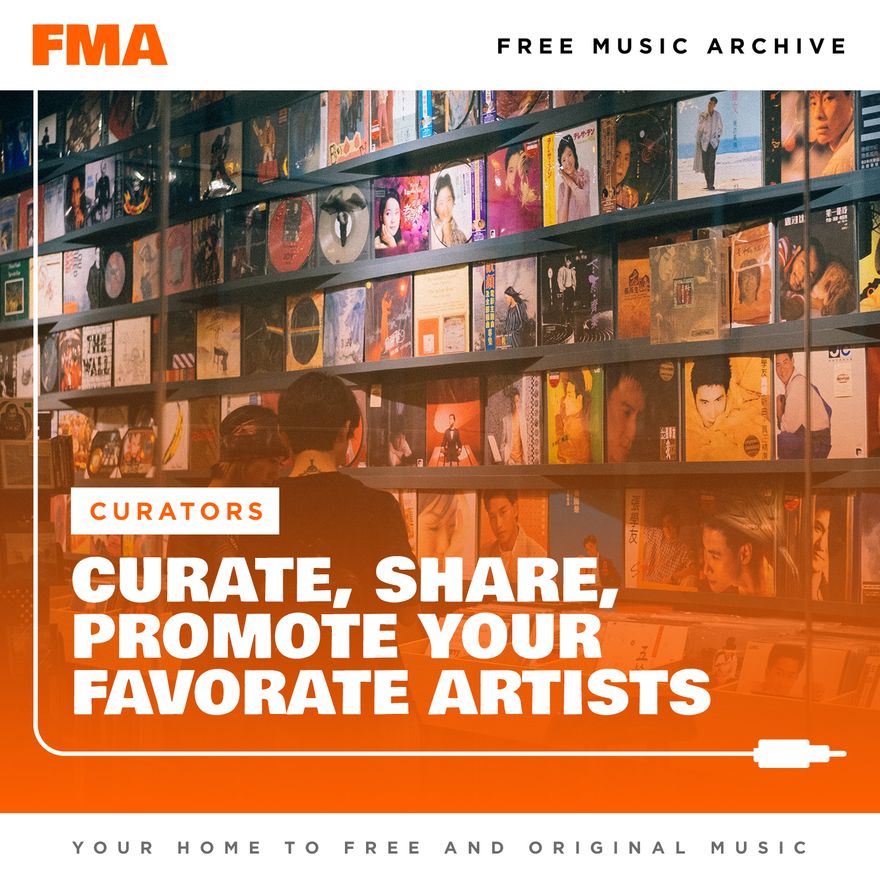 Now that all FMA members can enable monetization on their FMA pages, we are eager to invite and welcome new users to become FMA curators! This specific member page has the superpower to create blogs and featured mixes!
In a recent FMA survey, we asked FMA Curators; Which top two topics would you like to write about on your curator page? 57% would like to blog about the mixes they make and 50% wants to share blogs of artists journey, 36% selected blogposts about the music industry and 29% chose to blog about music equipment for artists. All these topics and blogs are more than welcome on FMA! In the same survey, we also asked; Which top two media makers do you wish to visit your curator page? 64% would like Podcasters/Radio Hosts to visit their curator page, 43% wants Bloggers /Journalists, 36% prefers to be found by other FMA musicians / New Artists and 29% would like visits from other FMA curators/ Netlabels.
FMA Curator pages will put the spotlight on FMA musicians, help media makers find tracks for their projects, and have the amazing power to create relevant and important content for creators on FMA!
Meet the FMA Community!
With suggestions and feedback from the FMA community, a new weekly series called; Meet an FMA artist was launched. In this series, we invite musicians to share short stories with us about their music journey, albums/tracks releases or anything they would like to highlight to FMA users. With the FMA curator pages, we are able to put their short stories in a blogpost and put a spotlight on their selected tracks in a featured mix. Each featured mix will be added to the FMA homepage for more exposure and support!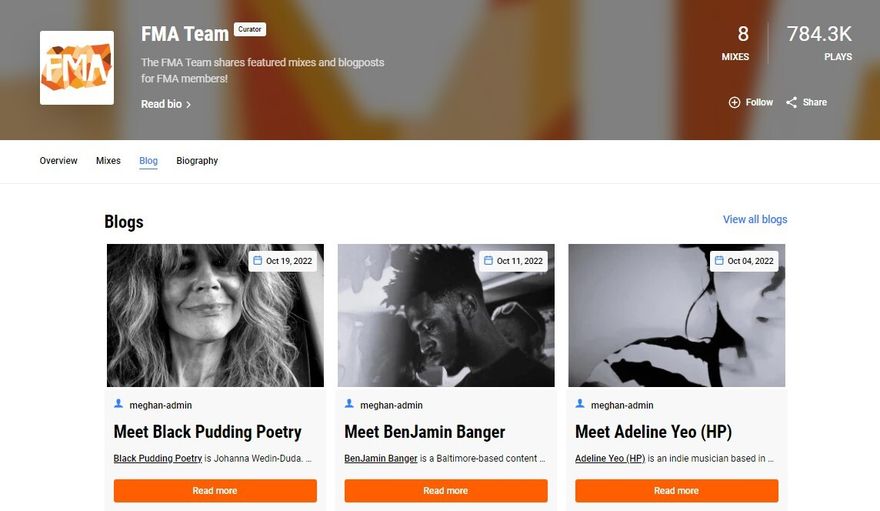 In the short story of last week, we introduced Black Pudding Poetry aka Johanna Wedin-Duda, an alternative singer-songwriter, multi-instrumentalist, and DIY music producer from Sweden.
Johanna writes:
Free Music Archive (FMA) has made strangers from all over the place (planet) feel familiar. My Lo-fi recordings, unpolished and intimate, have travelled the world and ended up in heartfelt projects and film productions.
Follow the FMA Team curator page for weekly new community blogs, and keep an eye on the FMA homepage for new FMA mixes!
Music Insiders Podcast!
The third episode of Music Insiders by Free Music Archive (FMA) podcast also premiered! Our Head of Music; Marko interviews Hessel van Oorschot; CEO of Free Music Archive (FMA) and Tribe of Noise, about the new FMA revamp and what lies ahead for FMA.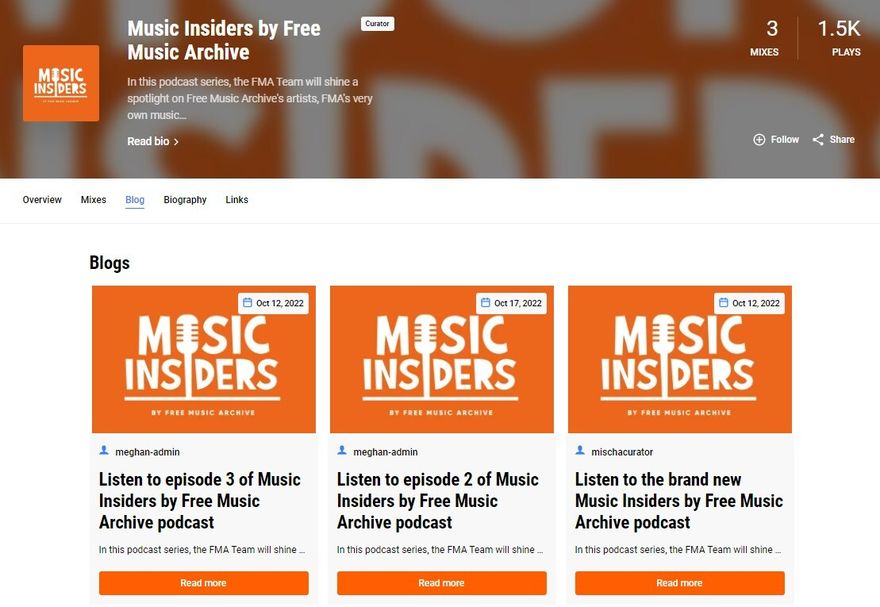 In this episode, we also meet FMA artist; Makaih Beats, born in New Orleans, Louisiana, but currently resides and creates his music in Australia. He shares with FMA listeners a bit about his music journey and gives an inside glimpse into his studio. Check it the latest episode of Music Insiders podcast here: https://freemusicarchive.org/blog/listen-to-episode-3-of-music-insiders-by-free-music-archive-podcast/
Join FMA today!
— Interested in your own FMA member account?
Sign up/Register for an FMA account here.
— Do you have original music you want to share with media makers?
Sign up/Register for an FMA account here.
Email meghan@tribeofnoise.com with the subject: FMA Artist page
— Would you like to become an FMA Curator and blogger?
Sign up/Register for an FMA account here.
Email meghan@tribeofnoise.com with the subject: FMA curator page, and include the title for your curator page.
— Looking for a new space and community for your artists and bands?
Sign up/Register for an FMA account here.
Email meghan@tribeofnoise.com with the subject: FMA Netlabel page, and include the title for your Netlabel page.
FMA Journey with GftW!
More insights we gathered and shared with our fellow grantees.
• Inside FMA - Chapter 1
• Inside FMA - Chapter 2
• Inside FMA - Chapter 3
• Inside FMA - Chapter 4
• Inside FMA - Chapter 5
• Inside FMA - Chapter 6
• Inside FMA - Chapter 7
• Inside FMA - Chapter 8
• Inside FMA - Chapter 9
• Inside FMA - Chapter 10
• FMA Grant Report
• FMA Progress Report
Other FMA Publications:
• FMA's Treasure Hunt - MozFest 2022 Web Monetization Action Plan
• FMA Explores How To Introduce Coil To Users
• Web Monetization: Impacting the DIY Music Industry
• Read more here: Free Music Archive on Interledger Community
For any questions, suggestions, feedback, recommendations but most importantly, collaborations and partnerships, please don't hesitate to reach out to meghan@tribeofnoise.com